When asked to provide past work experience on a resume, it's best to present experiences that demonstrate your fit for the job.
This means presenting resume experiences that can tell a story about your job-ready skills, including:
Soft Skills: The interpersonal and relational skills you've developed in your past experiences, like leadership and conflict resolution.
Transferrable Skills: The skills that you can bring from one experience to another, like decision-making and project management.
Hard Skills: The technical skills specific for doing the job, such as copywriting, food preparation, digital marketing, and statistical analysis.
From the below list, scan through the various types of experiences, sorted for a range of different situations (e.g. students, graduates, managers, etc.) and copy and paste the experiences that resonate with you. Don't forget to edit them to suit your own personal background.
Resume Experience Examples
Resume Experiences for High School Students
1. Volunteering at a Hospital
As a volunteer, responsibilities included greeting patients, assisting staff with administrative tasks, and providing comfort to patients. Worked under hospital protocols and maintained patient confidentiality. Developed skills in communication and empathy. Highlighted ability to follow instructions and adapt quickly in challenging environments.
2. Part-Time Job at a Bookstore
Assisting customers in locating books and managing inventory were the key responsibilities. Also handled cash registers and kept track of sales. Showcased customer service and organizational skills. Earned experience in sales and inventory management.
3. Tutoring Middle School Students
Taught math and science to middle school students. This job tested capabilities like patience, clarity in communication, and planning. It also demonstrated an understanding of young children's educational needs. Presented superior proficiency in these subjects.
4. Captain of the School Soccer Team
Led a team of 15 players and developed teamwork and leadership skills. Responsible for strategizing game plans and collaborating with coaches. Enhanced communication, strategic thinking, and problem-solving skills. Demonstrated a real passion for sports.
5. Participation in a School Play
Took part in a school play, showcasing acting and team cooperation skills. Assisted in scriptwriting and stage setup. Improved public speaking and creativity. Displayed commitment and dedication to collective goals.
6. Interning at a Local Business
Worked in various departments, gaining knowledge of business operations. Assisted staff in daily tasks and learned about responsibility and professionalism. Advanced understanding of office etiquette and business ethics. Demonstrated quick learning capabilities.
Read Also: Strongest Attributes to List on your Resume
7. Participating in a Coding Boot Camp
Completed a coding boot camp and created a simple application. Showcased abilities in problem-solving, patience, and analytical thinking. The experience reflected technological prowess and innovative tendencies. Developed a fascination with computer programming.
8. Assisting in a Bakery
Assisted in baking and decorating cakes and pastries, exploring creativity and precision. Displayed culinary skills and client service by ensuring food display looked appealing to customers. Demonstrated ability to handle pressure during busy hours. Gained valuable experience in culinary arts.
9. School Newspaper Editor
Oversaw the production of the school newspaper by coordinating with a team of writers and illustrators. Edited and proofread articles before they were published. The role reflected leadership abilities and attention to detail. Showcased advanced written communication skills and journalistic ethics.
10. Relaying in a Charity Run
Completed a 5K charity run and helped raise funds for a local nonprofit. Showed dedication, stamina, and community engagement. Conveyed determination and willpower. Demonstrated a sense of social responsibility.
Resume Experiences for Entry-Level Jobs
11. Volunteer at a Local Library
Volunteered at the local library, assisting in administrative tasks and facilitating reading programs. Acquired organization, communication, and administrative skills. Showcased love for literature and community service. Demonstrated responsibility and punctuality.
12. Resident Assistant in University Dormitory
Acted as a resident assistant in a university dormitory, helping in conflict resolution and enforcing housing policies. Developed leadership, problem-solving, and negotiation skills. Managed event programming and emergency protocols. Encouraged a sense of responsibility and community building.
13. College Newspaper Reporter
Worked as a reporter for the college newspaper, covering campus events and writing feature stories. Honed research, writing, and interviewing skills. Showcased commitment to accurate and impactful journalism. Fostered teamwork and met strict reporting deadlines.
14. Student Government Participant
Served on the student government council, creating and implementing student initiatives. Developed abilities in leadership, public speaking, and team collaboration. Showcased problem-solving and dedication to improving student life. Encouraged participation in democratic processes and representation.
15. Retail Internship
Completed an internship in a retail setting, gaining customer service experience and understanding store operations. Developed skills in sales, inventory management, and cashier duties. Showcased strong communication, organization, and customer service skills. Nurtured a resilient work ethic and adaptability in fast-paced environments.
16. Teaching Assistant for a University Course
Assisted a professor with a university course, grading assignments and coordinating class activities. Gained experience in mentorship, academic integrity, and administrative tasks. Demonstrated knowledge in subject area. Developed clear communication and organizational skills.
17. Part-Time Job in Food Service
Worked a part-time position at a restaurant or café, providing customer service and assisting with food preparation. Acquired skills in multitasking, teamwork, and time management. Fostered an understanding of food service operations and customer satisfaction. Demonstrated attention to detail and a strong work ethic.
18. University Club Leadership Role
Held a leadership role in a university club, organizing events, and leading meetings. Acquired skills in teamwork, organization, and delegation. Showcased ability to inspire others and champion causes. Cultivated a sense of community and pride within the club.
19. Summer Camp Counselor
Worked as a counselor at a summer camp, leading group activities and ensuring camper safety. Developed skills in leadership, problem-solving, and communication. Showcased responsibility and creativity. Encouraged interpersonal skills and nurtured the ability to manage groups effectively.
20. Work-Study Job in University Office
Handled a work-study job at a university office, performing administrative tasks and offering student assistance. Sharpened abilities in data entry, customer service, and administrative support. Demonstrated responsibility and professionalism. Managed time effectively between work and academic responsibilities.
Resume Experiences for New Graduates
21. Graduate Research Assistant
Assisted leading professors in academic research, contributing to data collection, analysis, and presentations. Built understanding of research methodologies and academic writing. Sharpened analytical and critical thinking skills. Showcased commitment to understanding and contributing to their field of study.
22. University Tutor
Worked as a university tutor, supporting undergraduate students with coursework. Developed strong communication, mentorship, and presentation skills. Displayed expertise in the subject area. Built patience and adaptability while dealing with diverse learners.
23. Study Abroad Participant
Participated in a semester-long study abroad program, experiencing cultural immersion and globalized education. Improved language and communication skills. Fostered adaptability and a strong sense of resilience. Showcased an open mind and demonstrated interest in international affairs.
24. University Club President
Led a university club, managing activities, budget, and team members. Developed leadership skills, event management, and fundraising abilities. Showcased a capacity for organizational and planning tasks. Demonstrated commitment to extracurricular development and enhancing university life with peer engagement.
25. Campus Newspaper Editor
Managed content development, editing, and publishing for the university's newspaper. Enhanced skills in reporting, editing, and time management. Established an understanding of journalistic integrity and process. Created solid groundwork for future communication or editorial roles.
26. Student Government Member
Joined the campus student government, representing the student body and working on policy modifications. Developed networks, negotiation skills, and a strong understanding of governance. Showcased leadership qualities, public speaking skills, and diplomacy. Indicated active involvement in university life and civic engagement.
27. Capstone Project Participant
Developed and implemented a capstone project related to chosen field of study. Gained practical experience in project management and teamwork. Generated solutions for real-world industry problems. Exhibited understanding of field-specific knowledge, practical application, and research skills.
28. Volunteer at Local Organizations
Served at local organizations, supporting community development and service activities. Cultivated interpersonal skills, problem-solving capabilities and a sense of social responsibility. Demonstrated commitment to giving back to the community. Indicated the adaptability to work in diverse team environments.
29. Lab Assistant
Worked in a university lab setting, assisting in experiments and maintaining lab equipment. Gained hands-on experience with protocols and technical processes. Developed attention to detail, adherence to safety measures, and understanding of scientific procedure. Provided practical exposure to the rigors of the scientific process.
30. Student Mentor
Acted as a mentor for first-year students, providing advice and guidance. Cultivated leadership, communication, and interpersonal skills. Demonstrated empathy and effective problem-solving abilities. Created foundations for roles requiring mentorship or counseling.
Resume Experiences for Managers
31. Project Management Role
Led a team on various projects, managing timelines, resources, and maintaining effective communication. Significant experience in managing diverse teams, coordinating with all stakeholders. Demonstrated abilities in setting realistic goals, planning ahead, and delivering results. Further honed leadership skills and strategic planning abilities.
32. Department Supervisor
Supervised a department in a retail environment, overseeing employee scheduling, task allocation, and customer service. Developed a substantial understanding of retail operations, staff management, and customer relationship management. Showcased strong leadership and decision-making skills. Effectively managed conflict and enhanced team cooperation.
33. Marketing Campaign Lead
Oversaw the implementation of a successful marketing campaign from inception to completion. Nurtured abilities in strategic thinking, creativity, and team management. Showed capacity to meet project deadlines, tracking progress and making necessary changes. Demonstrated a blend of leadership and marketing acumen.
34. Non-Profit Co-Founder
Co-founded a non-profit organization, taking on the responsibility of managing fund-raising, community outreach, and volunteer coordination. Proved abilities in budgeting, networking, and social advocacy. Demonstrated strong leadership qualities and a commitment to the mission and vision of the organization. Valuable experience gained in entrepreneurship and social impact.
35. Member of Executive Committee
Served on an executive committee, making significant decisions impacting an organization's direction. Gained invaluable experience in corporate governance, strategic planning, and conflict resolution. Showcased diplomatic skills and ethical leadership. Amplified understanding of large scale decision-making processes.
36. Product Manager
Managed the lifecycle of a product line, enhancing market reach and customer satisfaction. Proved skills in managing cross-functional teams, market research, and product development. Focused on customer needs and market trends. Ensured profitability and longevity of the product line.
37. Human Resources Manager
Led the human resources department of a company, managing recruitment, employee training, labor relations, and benefit programs. Developed in-depth knowledge of HR policies, compliance, and employee management. Showcased skills in negotiation, empathy, and decision-making. Built a fair, productive, and engaging work environment.
38. Operations Manager in a Manufacturing Plant
Managed the day-to-day operations of a manufacturing plant, ensuring safety protocols, efficiency, and quality production. Proved abilities in logistics, budgeting, and inventory management. Demonstrated leadership by maintaining productive teams, handling crisis situations, and meeting production goals. Fostered a professional understanding of the production industry.
39. Branch Manager for a Bank
Oversaw operations of a bank branch, including customer service, employee management, and meeting sales targets. Demonstrated proficiency in finance management, risk assessment, and business development. Showcased strong leadership, customer service, and decision-making abilities. Ensured the branch's financial success and reputation.
40. Team Lead in a Tech Company
Led a team of developers in a tech company, managing software development projects and innovation initiatives. Fostered technical knowledge, project management, and leadership skills. Maintained high team morale and encouraged creativity. Delivered projects on time, to specification, and within budget.
Resume Experience for Leadership Positions
41. Team Leader at a Retail Store
Managed a small team at a retail store, overseeing customer interactions, cash handling, and inventory. Developed leadership skills, conflict management, and team cooperation. Showcased ability to drive sales targets and enhance customer satisfaction. Demonstrated capabilities in multitasking and staff scheduling.
42. University Club President
Served as the president of a university club, leading the team to organize events and initiatives. Enhanced leadership abilities, public speaking skills, and event management. Showcased ability to motivate team members and execute successful events. Imbibed a strong sense of responsibility and promotion of club values.
43. Research Group Leader
Led a team for a university research project, coordinating roles, setting meeting schedules, and managing project timelines. Developed leadership, liaison, and project management skills. Showcased ability to work within deadlines and foster team collaboration. Demonstrated a profound understanding of research methodologies and academic collaboration.
44. Lead Tutor in a Learning Center
Managed a team of tutors at a university learning center, coordinating schedules, conducting tutor training, and handling student queries. Cultivated leadership skills, patience, and organizational abilities. Showcased excellent subject knowledge, guidance, and mentorship abilities. Showed commitment to student success and effective teaching methodologies.
45. Shift Supervisor at a Café
Served as a shift supervisor in a busy café, overseeing staff, managing inventory, and ensuring customer satisfaction. Gained leadership, customer service, and problem-solving skills. Showcased strong organizational skills and an ability to work under pressure. Ensured smooth operations and team coordination during each shift.
46. Student Group Project Leader
Led a group project in university, setting goals, assigning tasks, and managing deliverables. Fostered team collaboration, strategic planning, and communication skills. Demonstrated ability to manage time effectively and encourage team input. Motivated the team to meet project objectives and adhere to deadlines.
47. Chair of a Volunteer Committee
Chaired a committee for a community volunteer program, coordinating volunteer activities, and fundraising. Demonstrated leadership, budgeting, and organizational skills. Showcased dedication to public service and event management. Produced successful community events and volunteer engagement.
48. Internship Coordinator
As an internship coordinator, matched interns with internal teams, supervised intern assignments, and handled program logistics. Enhanced leadership, HR policy understanding, and team pairing skills. Facilitated intern onboarding and performance assessments. Introduced students to professional environments and offered career guidance.
49. Assistant Manager at a Fitness Center
Worked as an assistant manager at a fitness center, overseeing membership sales, staff training, and facility maintenance. Demonstrated leadership skills, customer relations, and attention to detail. Fostered an understanding of health and fitness. Delivered quality customer service while maintaining a safe fitness environment.
50. Student Council Representative
Acted as a representative on the student council, voicing student concerns, and implementing policy changes. Developed leadership, negotiation, and diplomacy skills. Showcased a strong sense of ethics and a commitment to student welfare. Participated actively in improving university life and initiating positive changes.
Resume Experience for Customer Service
51. Retail Store Sales Associate
Worked as a sales associate at a retail store, helping customers with product inquiries, assisting in purchases and managing returns. Gained solid experience in dealing with customer queries, handling cash transactions, and showcasing products. Fostered strong communication skills and a customer-oriented approach. Prioritized maintaining high customer satisfaction levels.
52. Call Center Representative
Handled calls at a call center, answering customer questions, and resolving issues. Proved skills in active listening, problem-solving, and stress management. Developed a strong understanding of company policies and products. Ensured every customer interaction ended positively, reinforcing the company's reputation.
53. Hospitality Staff Member
Worked as a staff member in the hospitality industry, providing information, coordinating services, and ensuring guest satisfaction. Demonstrated excellent customer service abilities, adaptability, and quick thinking. Showcased knowledge about facilities and the local area. Strived to provide high-quality service at every interaction.
54. Product Demonstrator
Operated as a product demonstrator at trade shows and events, showcasing products, explaining features, and answering customer queries. Developed strong product knowledge, presentation skills, and selling strategies. Ensured potential customers understood the product value. Promoted the product and boosted event sales.
55. Technical Support Representative
Provided technical support, troubleshooting hardware and software issues for customers. Acquired expertise in product troubleshooting, tech solutions, and customer communication. Maintained patience in handling customer frustrations. Managed to transform complex technical language into understandable terms for customers.
56. Front Desk Clerk at a Hotel
Operated as a front desk clerk in a hotel, handling check-in, customer queries, and problem resolution. Showcased skills in multitasking, organization, and patience. Demonstrated a strong understanding of hotel procedures, services, and reservation systems. Prioritized delivering an outstanding guest experience.
57. E-commerce Customer Service Representative
Handled customer service duties for an e-commerce company, resolving problems, processing refunds, and answering order inquiries. Showcased abilities in complaint handling, data management, and quickly grasping e-commerce processes. Focused on enhancing customer satisfaction and improving online shopping experiences. Turned disgruntled customers into satisfied ones.
58. Food Server at a Restaurant
Served as a food server at a restaurant, taking orders, serving food, and addressing customer complaints. Advanced people skills, multitasking, and a thorough understanding of the menu. Delivered top-rated customer service and ensured a satisfactory dining experience. Kept calm and efficient during peak hours.
59. Bank Customer Service Representative
Acted as a customer service representative in a bank, aiding customers with account inquiries, troubleshooting accounts issues, and explaining bank services. Cultivated skills in financial product knowledge, problem-solving, and customer communication. Upheld confidentiality and followed banking regulations diligently. Turned complex banking procedures into simple customer interaction.
60. Receptionist at a corporate office
Served as a receptionist in a corporate office, managing front desk duties, handling incoming calls, and greeting visitors. Enhanced administrative skills, telephone etiquette, and customer service abilities. Fostered an understanding of the business, directed visitors appropriately, and managed administrative tasks. Gave visitors and callers their first positive impression of the company.
Resume Experience for Teachers
61. Student Teacher during University Coursework
Undertook a student teaching assignment during university coursework, planning lessons and teaching under the supervision of a mentor teacher. Developed skills in lesson planning, classroom management, and student assessment. Showcased adaptability and pedagogical knowledge. Maintained a positive and stimulating learning environment.
62. Tutor at a University Learning Center
Worked as a tutor at the university Learning Center, assisting students with coursework and study strategies. Enhanced abilities in subject knowledge, explaining complex concepts, and providing constructive feedback. Demonstrated patience and dedication to student success. Fostered a deeper understanding of effective teaching methodologies.
63. Volunteer English Teacher Abroad
Volunteered as an English teacher abroad, teaching English to non-native English speakers. Developed cross-cultural communication skills, lesson planning, and language teaching strategies. Showcased commitment and resilience in new environments. Fostered language learning and cultural exchange.
64. Preschool Assistant Teacher
Worked as an assistant teacher in a preschool, maintaining a safe learning environment and facilitating classroom activities. Enhanced understanding of early childhood development, classroom management, and patience. Collaborated with main teacher in teaching basic skills. Progressed development of young learners and nurtured their curiosity.
65. After-School Program Coordinator
Coordinated an after-school program at a community center, organizing educational activities and tutoring sessions. Developed skills in lesson planning, educational program development, and community relations. Showcased a strong commitment to youth educational needs outside classroom hours. Encouraged inclusive learning and extracurricular engagement.
66. Camp Counselor at an Arts Camp
Served as a counselor at a summer arts camp, teaching various artistic techniques and facilitating group projects. Showcased skills in arts education, leadership, and creativity. Fostered a positive, educational, and safe environment for campers. Inspired and nurtured children's artistic abilities.
67. Volunteer Tutor for Underprivileged Students
Volunteered as a tutor for underprivileged students, helping them with homework and providing academic support. Proved teaching abilities, patience, and dedication to service. Cultivated a motivational environment to inspire students. Demonstrated a commitment to educational equality.
68. Special Education Aid in a Primary School
Worked as a special education aid in a primary school, providing individualized attention and support to children with special needs. Gained experience in special education principles, compassion, and conflict resolution. Showcased specialized teaching skills and empathy. Fostered an inclusive and supportive learning environment for all students.
69. Mentor for First-Year University Students
Acted as a mentor for first-year university students, providing guidance, organizational skills seminars, and academic advice. Cultivated leadership, advisory, and communication skills. Showcased ability to inspire and guide younger students. Contributed to improving students' academic performances and university experiences.
70. Math Coach for a High School Math Team
Coached a high school math team, preparing them for competitions and improving their problem-solving skills. Demonstrated skills in mathematics education, strategic thinking, and competitive spirit. Motivated students to achieve their best. Enhanced students' passion for mathematics and problem-solving techniques.
Conclusion
When discussing relevant experience on your resume, it's paramount to draw a clear connection between the skills developed in the past role and the qualifications required for the prospective job.
Frame your experience in a way that clearly communicates your competencies and accomplishments, using precise language and action verbs. As a bonus, quantitative evidence of your successes (e.g., "increased sales by 15%") can concretely demonstrate your impact and potential.
Don't forget to customize your resume for each specific job application rather than adopting a one-size-fits-all approach. And lastly, proofread meticulously and review each detail to ensure accuracy and professionalism; these steps will help establish a strong first impression to potential employers.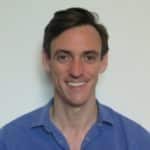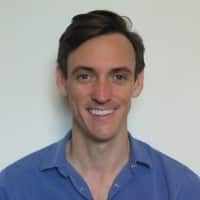 Dr. Chris Drew is the founder of the Helpful Professor. He holds a PhD in education and has published over 20 articles in scholarly journals. He is the former editor of the Journal of Learning Development in Higher Education. [Image Descriptor: Photo of Chris]