The best plagiarism checker for students is Grammarly. I love it because it not only checks for plagiarism but gives suggestions on how to fix it.
Click here to check out Grammarly's Plagiarism Checker now.
I chose Grammarly's plagiarism checker for myself because it is so easy to use and requires minimal learning curve.
It's got a beautiful intuitive interface that helps you solve your plagiarism issues in minutes.
Best Plagiarism Detectors for Students
1. Grammarly (Best Overall)
My Rating: 4.5/5
Screenshot

Link: Click here to try out Grammarly's Plagiarism Checker.
Description
Grammarly is an intuitive and well designed grammar checker with a built-in plagiarism detector. Simply copy and paste your essay into Grammarly and let it do its thing.
Grammarly will underline your plagiarism errors in green so you know exactly which sentences to edit to avoid plagiarizing your text.
Pros
Beautiful interface that is clearly the standout in terms of user experience.
One-click suggestions on how to make changes. Simply accept or reject the recommended change.
Advice on grammar, spelling and word choice to instantly enhance your essay's style.
The 'academic style' option ensures your essay looks professional.
Built-in citation generator provides APA and MLA citations of the sections of text detected as plagiarized.
Unlimited text length.
Integration with Microsoft Word.
Cons
You need to buy the premium version if you want to use the plagiarism detector.
The suggestions aren't always 100% accurate. You still will need to think about whether the suggested changes look right to you.
(Click here to try out Grammarly's Plagiarism Checker)
2. QueText (Best Free Tool)
My Rating: 3.5/5
Screenshot

Link: Click here to try out QueText.
Description
Quetext is an incredibly simple plagiarism checker. It runs on your browser so all you need to do is go to the website, paste your essay text into the box and click the 'Check Plagiarism' button.
What I love about the website design is its simplicity. There aren't any annoying and distracting buttons or additional features to get in the way.
Once you've clicked the 'check plagiarism' button, QueText gives you a very short overview of how to read your analysis.
The check is simple: highlighted text is plagiarized. You'll need to go away, edit it by paraphrasing, and re-check the text again.
Pros
Incredibly simple interface.
Accurate and thorough analysis.
Provides suggested citations for the plagiarized text.
Free for the first 5 checks per month.
Cons
You'll need to pay if you want to do more than 5 checks per month.
Maximum word count of 500 words per check for free version.
It doesn't provide suggestions for improving grammar and spelling.
(Click here to try out QueText)
3. DupliChecker
My Rating: 3/5
Link: Click here to try out DupliChecker.
Description
DupliChecker is a lot like QueText. You can just go to the homepage and give it a go immediately.
However, it's not as intuitive or well designed as QueText. The main advantage it has over competitors is the generous 1000-word maximum word count per check. While that's not quite enough for most university level essays, it does provide much better analysis than most.
Additionally, I am not a fan of the paraphrasing tool which 'spins' text to make it look like it's in your own words. Aside from the ethical issues here, it also spits out hard to read text that'll just end up giving you a poorer grade than if you wrote it yourself.
Pros
A generous 50 free searches for registered users, 1 free search for unregistered users.
A downloadable plagiarism report.
Accurate and thorough analysis.
Cons
It's not designed for students.
Maximum word count of 1000 words per check.
I found the interface a little hard to follow. I prefer QueText and Grammarly which clearly show information on the plagiarized text when you hover your cursor over the text.
The ads on the page distract from the user experience.
(Click here to try out DupliChecker)
4. Plagium
My Rating: 3/5
Screenshot

Link: Click here to try out Plagium.
Description
Plagium is another tool that allows you to check for plagiarism straight on their website.
I've included this one in the shortlist of best plagiarism checker tools because its payment model is very cheap. You pay per check rather than a monthly subscription fee. This may be an affordable option for people who only want to do one or two checks per month.
There's also a free checker which offers a very limited word count (1,000 characters).
Pros
Browser based tool so you don't need to download any software.
Very fast analysis.
Affordable pay-per-use model starting at just $1.
Cons
Files can only be downloaded if you're using the paid version.
Checks social networking sites including Twitter and Facebook.
The free browser-based search doesn't highlight the plagiarized text. It only tells you the percentage of plagiarism.
(Click here to try out Plagium)
5. UniCheck
My Rating: 4/5
Link: Click here to try out UniCheck.
Description
UniCheck is a premium white label plagiarism checker designed for university students and professors. It is a very thorough, intuitive product, but you pay the price for it.
UniCheck is on the same level as grammarly in terms of the plagiarism check services it offers. You'll have your own dashboard of all files you've uploaded and personalized plagiarism reports for each file.
Pros
Very professional design.
Accepts multiple document types for upload (including Word doc, Pages, TXT, and PDF files).
Thorough checks and intuitive interface.
Pay per use, with first payment starting at just $5.
Cons
Could end up being costly compared to the other monthly payment schemes if you plan on using it for all your assignments.
Doesn't have the grammar and spell check functionalities of Grammarly. It comes across as Grammarly minus many great features.
(Click here to try out UniCheck)
List of all 31 Available Plagiarism Tools
While I've presented my favorites above, there are 31 online plagiarism checkers that you can use to check your work. Here's the full list:
Turnitin
Writecheck
Ithenticate
CheckForPlagiarism
Grammarly
Plagramme
Viper
Plagtracker
Dustball
Duplichecker
Paper Rater
Plagscan
smallseotols
Unicheck
Plagiarisma
Copyleaks
Wcopyfind
Ferret
PlagiarismcheckerX
Copyscape
Compilatio
Plagium
Antiplag
Plagaware
Citeplag
Noplag
Quecheck
Plagly
Heliioblast
SafeAssign
Olu
Definitions of Plagiarism and Paraphrasing
Plagiarism:
Plagiarism is what happens when you have falsely claimed that information is yours.
In most cases, people don't mean to claim that the information is theirs. They've simply used information in their essay without writing it in their own words. Unfortunately, this is still considered plagiarism.
To avoid plagiarism, you need to learn how to paraphrase.
Paraphrasing:
Paraphrasing is the best way to avoid plagiarism. It involves writing information you have learned or read from somewhere else in your own words.
It can be had to explain things in your own words, especially if English is not your first language. The key to paraphrasing is remembering the content of information without stealing the structure in which it was written.
Below, I outline the best way to paraphrase.
How to Paraphrase Effectively
Plagiarism checker software should be your last line of defence.
There's no getting around the importance of paraphrasing. Once you've learned to paraphrase, you'll find essay writing so much easier.
I teach my students how to paraphrase using the following 5 steps:
1. Stop using Synonyms Tools.
If you use the synonyms tool to change the original text … you're going to lose marks! When you change words in a sentence, it usually makes the sentence harder to write.
It's much easier and more effective to actually write the whole sentence from scratch. It will appear much more naturally.
So, don't use that synonyms tool!
2. Don't Copy and Paste Text.
Copying and pasting is where plagiarism starts. If you want to avoid plagiarism, simply never copy and paste text.
When you copy and paste your text, you'll be copying the sentence structure and grammar structure of the original source – in other words, you're plagiarising!
The only time you should break this rule is for quotes. Copying and pasting text and placing it in quotation marks is technically allowed.
However, you won't want to use quotes too much – In this quotations guide, I recommend only using quotes that are 4 words in length or shorter.
3. Take notes in bullet points while reading your source article.
When you read the articles about your topic, take notes!
I recommend:
Finding sources that you want to reference.
Find the five or six key points that you want to write about.
Using pen and paper to take notes.
Writing short notes in bullet points only (less than a sentence per point).
Ensuring your notes are very brief but will still help you remember the points you want to write about.
4. Put your source article away and walk away for 5 minutes.
Walking away for 5 minutes will help you to forget the exact language that is used in the source text.
Make sure you've closed that book (or webpage) that you read the information from. You won't need it anymore!
For those 5 minutes, go have a cup of tea or take a walk around the block. You'll need to clear your head!
5. Start writing your essay based on the bullet point notes you've taken.
Now that you've had a 5 minute break, take out the bullet point notes that list the key points you want to talk about.
Use those notes to write your essay. Because they're not word-for-word from the source, and because they're just reminder notes rather than the full text, you'll be forcing yourself to write the text in your own words.
It's that simple!
Is Using a Plagiarism Checker Cheating?
No. You are perfectly allowed to use plagiarism checkers. In fact, many teachers strongly encourage it.
However, many people will criticize you for using them. They'll say: "Why do you need one? You shouldn't be plagiarizing in the first place!"
This is of course true. A plagiarism detector should be used as a last check on your work, not as a way to get away with cheating. It's always important to do your best at paraphrasing at all times.
Read More: Is Grammarly Cheating?
Final Thoughts
If you'd like to learn how to write essays that win top marks, I recommend taking my free 7-day Email course which walks you through essay writing.
It'll teach you how to paraphrase, write clearly and effectively, and edit your work with ease. Take the course and you'll never need to check for plagiarism again!
However, I still recommend Grammarly to edit your work. Check it out – it'll help you with spelling and grammar and you'll have the chance to check your work for plagiarism while you're at it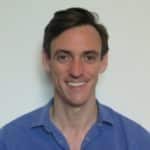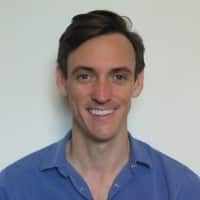 Dr. Chris Drew is the founder of the Helpful Professor. He holds a PhD in education and has published over 20 articles in scholarly journals. He is the former editor of the Journal of Learning Development in Higher Education. [Image Descriptor: Photo of Chris]