What is Domain Specific Vocabulary?
Domain specific vocabulary is the language that is used primarily within one area of knowledge but not others.
Examples of areas or 'domains' of knowledge include: Chemistry, Mathematics, Literature, Medicine and History.
The domain-specific vocabulary used by people in chemistry might include 'molar ratios', 'element', 'compound' and 'substance'. These words have specific meaning to chemists and may not be understood by outsiders.
Domain specific language is a marker of inclusion within a community of practice. People who are comfortable with the discourse of a particular domain and can converse using that language are able to have more detailed, nuanced and in-depth conversations than outsiders.
Examples of Vocabulary in Various Domains
1. Chemistry
Molar Ratios
Elements
Compounds
Substances
Solution
Activation Energy
Alkali Metal
Allotrope
Crucible
Enzyme
Litmus Test
Molecule
Monatomic
Noble Gas
Oxidize
Periodic Table
Polyatomic
Salinity
Subatomic Particle
Viscosity
Solubility
2. Mathematics
Addition
Subtraction
Multiplication
Division
Perpendicular
Ratio
Logarithm
Denominator
Median
Numerator
Denominator
Protactor
Trapezoid
Variable
Mean
Operator
Obtuse
Probability
Proportionality
Radius
Range
3. Physics
Kinetic Energy
Force
Acceleration
Scalar
Velocity
Gravity
Inertia
Mass
Friction
Energy
Momentum
Collision
Elasticity
Inelasticity
Torque
Distance
Potential Energy
4. Medicine
Allergy
Fever
Intravenous
Prescribe
Transplant
Malignant
Benign
Ligament
Homeostasis
Febrile
Influenza
Germs
Hives
Physician
Antibiotics
Incision
Prognosis
Diagnosis
Artery
Amnesia
5. Sociology
Agentic
Postmodern
Subjectivity
Functionalist
Social Graces
Stratification
Gender Norms
Structuralism
Epistemology
Qualitative
Context
Patriarchy
Ethnography
Empiricism
Heterogenity
Globalization
6. History
Monotheistic
Enlightenment
Migration
Anthropology
Dynasty
Prehistoric
Nomadic
Indigenous
Fossil
Empire
Archaeology
Civilization
Nation-state
7. Geography
Magnetic Pole
Canyon
Topography
Longitude
Glacier
Latitude
Cartography
Plateau
Meridian
Tropics
Atoll
Coordinates
Antipodes
Isotopes
Final Thoughts
Domain specific vocabulary must be developed by people within their own domain of knowledge. Once you have developed skills in using your domain's discourse you become a domain insider. To learn domain knowledge, people are often required to engage in apprenticeships or 'situated learning' where you can get exposure to the language in use.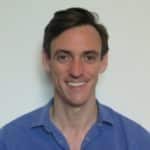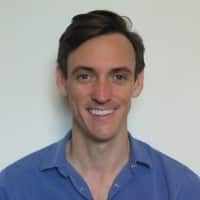 Dr. Chris Drew is the founder of the Helpful Professor. He holds a PhD in education and has published over 20 articles in scholarly journals. He is the former editor of the Journal of Learning Development in Higher Education. [Image Descriptor: Photo of Chris]