Rhetorical questions can be useful in writing. So, why shouldn't you use rhetorical questions in essays?
In this article, I outline 5 key reasons that explain the problem with rhetorical questions in essays.
Despite the value of rhetorical questions for engaging audiences, they mean trouble in your university papers. Teachers tend to hate them.
There are endless debates among students as to why or why not to use rhetorical questions. But, I'm here to tell you that – despite your (and my) protestations – the jury's in. Many, many teachers hate rhetorical questions.
You're therefore not doing yourself any favors in using them in your essays.
Rhetorical Question Examples
A rhetorical question is a type of metacommentary. It is a question whose purpose is to add creative flair to your writing. It is a way of adding style to your essay.
Rhetorical questions usually either have obvious answers, or no answers, or do not require an answer. Here are some examples:
Are you seriously wearing that?
Do you think I'm that gullible?
What is the meaning of life?
What would the walls say if they could speak?
I understand why people like to use rhetorical questions in introductions. You probably enjoy writing. You probably find rhetorical questions engaging, and you want to draw your marker in, engage them, and wow them with your knowledge.
1. Rhetorical Questions in Academic Writing: They Don't belong.
Rhetorical questions are awesome … for blogs, diaries, and creative writing. They engage the audience and ask them to predict answers.
But, sorry, they suck for essays. Academic writing is not supposed to be creative writing.
Here's the difference between academic writing and creative writing:
Supposed to be read for enjoyment first and foremost.
Can be flamboyant, extravagant, and creative.
Can leave the reader in suspense.
Can involve twists, turns, and surprises.
Can be in the third or first person.
Readers of creative writing read texts from beginning to end – without spoilers.
Rhetorical questions are designed to create a sense of suspense and flair. They, therefore, belong as a rhetorical device within creative writing genres.
Now, let's look at academic writing:
Supposed to be read for information and analysis of real-life ideas.
Focused on fact-based information.
Clearly structured and orderly.
Usually written in the third person language only.
Readers of academic writing scan the texts for answers, not questions.
Academic writing should never, ever leave the reader in suspense. Therefore, rhetorical questions have no place in academic writing.
Academic writing should be in the third person – and rhetorical questions are not quite in the third person. The rhetorical question appears as if you are talking directly to the reader. It is almost like writing in the first person – an obvious fatal error in the academic writing genre.
Your marker will be reading your work looking for answers, not questions. They will be rushed, have many papers to mark, and have a lot of work to do. They don't want to be entertained. They want answers.
Therefore, academic writing needs to be straight to the point, never leave your reader unsure or uncertain, and always signpost key ideas in advance.
Here's an analogy:
When you came onto this post, you probably did not read everything from start to end. You probably read each sub-heading first, then came back to the top and started reading again.

You weren't interested in suspense or style. You wanted to find something out quickly and easily.

I'm not saying this article you're reading is 'academic writing' (it isn't). But, what I am saying is that this text – like your essay – is designed to efficiently provide information first and foremost. I'm not telling you a story. You, like your teacher, are here for answers to a question. You are not here for a suspenseful story. Therefore, rhetorical questions don't fit here.
I'll repeat: rhetorical questions just don't fit within academic writing genres.
2. Rhetorical Questions can come across as Passive
It's not your place to ask a question. It's your place to show your command of the content. Rhetorical questions are by definition passive: they ask of your reader to do the thinking, reflecting, and questioning for you.
Questions of any kind tend to give away a sense that you're not quite sure of yourself. Imagine if the five points for this blog post were:
Are they unprofessional?
Are they passive?
Are they seen as padding?
Are they cliché?
Do teachers hate them?
If the sub-headings of this post were in question format, you'd probably – rightly – return straight back to google and look for the next piece of advice on the topic. That's because questions don't assist your reader. Instead, they demand something from your reader.
Questions – rhetorical or otherwise – a position you as passive, unsure of yourself, and skirting around the point. So, avoid them.
3. Rhetorical Questions are seen as Padding
When a teacher reads a rhetorical question, they're likely to think that the sentence was inserted to fill a word count more than anything else.
>>>RELATED ARTICLE: HOW TO MAKE AN ESSAY LONGER
>>>RELATED ARTICLE: HOW TO MAKE AN ESSAY SHORTER
Rhetorical questions have a tendency to be written by students who are struggling to come to terms with an essay question. They're well below word count and need to find an extra 15, 20, or 30 words here and there to hit that much-needed word count.
In order to do this, they fill space with rhetorical questions.
It's a bit like going into an interview for a job. The interviewer asks you a really tough question and you need a moment to think up an answer. You pause briefly and mull over the question. You say it out loud to yourself again, and again, and again.
You do this for every question you ask. You end up answering every question they ask you with that same question, and then a brief pause.
Sure, you might come up with a good answer to your rhetorical question later on, but in the meantime, you have given the impression that you just don't quite have command over your topic.
4. Rhetorical Questions are hard to get right
As a literary device, the rhetorical question is pretty difficult to execute well. In other words, only the best can get away with it.
The vast majority of the time, the rhetorical question falls on deaf ears. Teachers scoff, roll their eyes, and sigh just a little every time an essay begins with a rhetorical question.
The rhetorical question feels … a little 'middle school' – cliché writing by someone who hasn't quite got a handle on things.
Let your knowledge of the content win you marks, not your creative flair. If your rhetorical question isn't as good as you think it is, your marks are going to drop – big time.
5. Teachers Hate Rhetorical Questions in Essays
This one supplants all other reasons.
The fact is that there are enough teachers out there who hate rhetorical questions in essays that using them is a very risky move.
Believe me, I've spent enough time in faculty lounges to tell you this with quite some confidence. My opinion here doesn't matter. The sheer amount of teachers who can't stand rhetorical questions in essays rule them out entirely.
Whether I (or you) like it or not, rhetorical questions will more than likely lose you marks in your paper.
Don't shoot the messenger.
Some (possible) Exceptions
Personally, I would say don't use rhetorical questions in academic writing – ever.
But, I'll offer a few suggestions of when you might just get away with it if you really want to use a rhetorical question:
As an essay title. I would suggest that most people who like rhetorical questions embrace them because they are there to 'draw in the reader' or get them on your side.

I get that. I really do. So, I'd recommend that if you really want to include a rhetorical question to draw in the reader, use it as the essay title.

Keep the actual essay itself to the genre style that your marker will expect: straight up the line, professional and informative text.
In persuasive or argumentative essays. Again, top students steer clear of rhetorical questions altogether. However, I get a lot of people saying "what about persuasive essays?" In a persuasive essay, your job is, after all, to persuade. Rhetorical questions are often used for this purpose, for example, to reinforce a point:

"97 percent of scientists argue climate change is real. Who would disagree with 97 percent of experts on a topic?"

Here, the student is using a rhetorical question to reinforce the magnitude of a fact. Again, I don't think this is strictly in adherence with academic work. I'd personally recommend changing it to something more formal, like:



"97 percent of scientists argue climate change is real. Such compelling weight of scientific consensus places the 3 percent of scientists who dissent outside of the scientific mainstream."
The takeaway point here is, if I haven't convinced you not to use rhetorical questions in essays, I'd suggest that you please check with your teacher on their expectations before submission.
Summing Up
Don't shoot the messenger. Have I said that enough times in this post?
I didn't set the rules, but I sure as hell know what they are. And one big, shiny rule that is repeated over and again in faculty lounges is this: Don't Use Rhetorical Questions in Essays. They are risky, appear out of place, and are despised by a good proportion of current university teachers.
To sum up, here are my top 5 reasons why you shouldn't use rhetorical questions in your essays: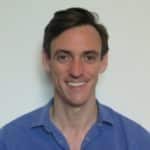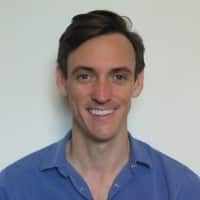 Dr. Chris Drew is the founder of the Helpful Professor. He holds a PhD in education and has published over 20 articles in scholarly journals. He is the former editor of the Journal of Learning Development in Higher Education. [Image Descriptor: Photo of Chris]