The terms "leftist" and "liberal" differ depending upon the context. In American political discourse, they represent two competing perspectives on the left side of the political aisle.
Generally, liberal is used to refer to center-left establishment democrats like Joe Biden and Barack Obama.
A leftist tends to be a person farther left, advocating for more radical social and economic change and more government intervention in the marketplace.
A Note on Overseas Usage: The use of the term liberal in an American context differs from the term elsewhere. Etymologically, the term liberal means to value freedom (i.e. liberties). In Europe, "liberal" refers to centrist or even right-leaning politics, especially with regards to economic policy. In Australia, the "Liberal Party" is a coalition of economic liberals and cultural conservatives. For the purpose of this article, we are focusing on on the American usage of these terms, but keep in mind the aforementioned variances.
Leftist vs Liberal
Here are the two key ideologies explained:
Liberal generally refers to a worldview that advocates for a regulated capitalist market that curbs excesses and prevents economic exploitation. It values market regulations while also upholding the supremacy of the capitalist system. In terms of social policies, liberals tend to support civil liberties, democratic institutions, human rights, and equality of opportunity.
Leftist generally refers to a worldview that advocates for a transition to socialism in some or all parts of the economy. Namely, it tends to support government takeover of the healthcare system in America. Leftists often advocate for systemic change to eradicate perceived inequities and injustices, and aims for equality of outcome rather than simply equality of opportunity. Socially, leftists strongly advocate for the rights of LGBT people and Black Americans.
So, when they organize, liberals and leftists generally form a loose coalition (politically represented by the Democratic party), but they have some important differences of opinion. Namely:
Liberals support regulated capitalism. Leftists support socialism.
Liberals strive for equality of opportunity. Leftists strive for equality of outcome.
Liberals support gradual social change. Leftists advocate for radical social change.
Table of Similarities and Differences between Leftists and Liberals
| | Liberal | Leftist |
| --- | --- | --- |
| Position on Political Spectrum (USA) | Center to Center-Left | Left to Far-Left |
| Economic Policy | Regulated capitalism. Support a regulated market economy, with some intervention by the state to correct market failures and reduce inequalities. | Democratic socialism. Leftists tend to critique capitalism more fundamentally and may advocate for a greater role for public ownership or even the elimination of capitalism in favor of socialism or communism. |
| Concept of Equality | Equality of opportunity. Advocate for social equality, civil liberties, and human rights. Support progressive social changes through reform. | Equality of outcome. Advocate for social equality and human rights, often supporting more radical societal change than liberals. May see societal hierarchies and institutions as fundamentally unjust. |
| Political System | Institutionalism. Liberals generally support the current democratic system, seeking change through reform. They may be more inclined to accept donations from corporations and the wealthy. | Anti-establishmentariansm. Leftists tend to believe the establishment is corrupted by big money interests such as big pharma and would like to see the political system changed to support the marginalized more. |
| Welfare State | A stronger, more targeted welfare state. They support social safety nets, and state-funded services like healthcare and education, which may be delivered through market mechanisms (e.g. Obamacare kept for-profit healthcare going, but gave subsidies to improve access). | Rapid welfare state expansion. Leftists typically support a more expansive welfare state and may advocate for measures such as universal basic income or extensive public services. E.g. While liberals supported Obamacare which give subsidies to the poor to access the healthcare market, leftists wanted government takeover of healthcare delivery. |
| Civil Liberties and Social Justice | Value individual freedom and a merit-based system. Advocate for protections of individual rights, freedom of speech, freedom of religion, gender and racial equality. | Value interventions to achieve equality, such as affirmative action. Leftists also support social justice, racial and gender equality, and may advocate for systemic changes to eradicate perceived structural injustices. |
What is a Liberal in American Politics?
In the American context, "Liberal" is a term used to describe people on the center-left of the political spectrum. It is a political ideology that emphasizes individual liberties, social equality, and a regulated free-market economy.
The definition of liberalism comes from the Enlightenment period (17th and 18th centuries), when liberal philosophers such as John Locke and Jean-Jacques Rousseau argued a radical position of their day: that all humans were born with natural rights.
These rights included freedom to do and say what you want, freedom from persecution, freedom of thought, and freedom to own property.
These philosophers advocated against the power of the English government, which at the time did not hold much regard for individual freedoms.
However, the meaning of "liberal" has shifted in the American political context.
In the early 20th century, during the era of Franklin D. Roosevelt's New Deal and the Great Depression, F.D.R. implemented a range of very progressive policies. His party – known as the liberals – took a left-hand turn, and began to advocate for a much more active role of government in the economy. Their goal was to protect the rights of marginalized groups.
This is where the American term "modern liberalism" or "social liberalism" emerged.
Today, American liberals – or what we might call establishment Democrats – often find common ground with left-leaning labor movements, minority rights groups, and environmental organizations. However, they tend to also support institutionalism, protection of the fundamental capitalist system, and gradual rather than radical change.
Thus, American liberals typically want to reform capitalism rather than overthrow it. They believe in regulation and reform.
So, overall, liberals in the American political context attempt to strike a balance and tack toward the center of the political system. They want to balance individual freedoms and market economies (which are important to the origins of liberal philosophy) with an interest in gradual movement toward a more socially just and equitable society. This balancing act is what tends to position them in the center-left of the American political spectrum.
Liberal Politicians in America
Barack Obama: Serving as the 44th President of the United States from 2009 to 2017, Barack Obama's liberal politics were reflected in his push for the Affordable Care Act, often known as "Obamacare", which sought to expand healthcare access, and his support for civil rights including LGBTQ+ rights.
Hillary Clinton: A former Secretary of State and the Democratic Party's nominee for President in 2016, Hillary Clinton has consistently advocated for women's rights, healthcare reform, and issues related to child and family support.
Joe Biden: The 46th President of the United States, Joe Biden's political platform includes expanding affordable healthcare, addressing climate change through the transition to green energy, and improving racial and economic equality, which all align with liberal ideology.
Read Related: Liberalism vs Libertarianism
What is a Leftist in American Politics?
The term leftist tends to be reserved for those farther left on the political system than Liberals. We might also call them "progressives".
Leftist ideologies tend to be somewhere between social democrats who want to see universal healthcare and free higher education all the way to socialists and even a very small minority would support communism.
The leftists tend to critique liberals as failing to achieve social change, being too tolerant of social injustices, and being corrupted by the desire for power.
Instead, leftists want to see public intervention to redistribute money and power to the working-class and marginalized groups.
Some may advocate, for example, for worker ownership of the means of production, the elimination of social hierarchies, and the overthrow of social institutions they see as oppressive.
Leftists are often involved in movements for social justice, labor rights, and environmental injustice. They often view these issues as inherently linked to economic systems and structures, and argue for systemic changes to address them.
In the current U.S. political landscape, those who identify as leftists often align with the more progressive wing of the Democratic Party or with third parties such as the Green Party or Democratic Socialists of America.
Leftist Politicians in America
Bernie Sanders: A self-described democratic socialist, Sanders has been a U.S. Senator from Vermont since 2007, and a prominent figure in the progressive movement. He sees many advantages to socialism. He advocates for policies such as Medicare for All, free public college, and wealth redistribution through progressive taxation.
Alexandria Ocasio-Cortez: Representing New York's 14th congressional district, Ocasio-Cortez is a member of the Democratic Socialists of America and a leading figure in the progressive movement. She advocates for the Green New Deal, Medicare for All, and a living wage.
Rashida Tlaib: A congresswoman from Michigan and member of the "Squad", a group of progressive women of color in Congress, Tlaib is also a member of the Democratic Socialists of America. She is known for her strong advocacy on behalf of workers and marginalized communities.
Ilhan Omar: A congresswoman from Minnesota and member of the "Squad", Omar advocates for a progressive platform including Medicare for All, a Green New Deal, and abolishing Immigration and Customs Enforcement (ICE).
Conclusion
Leftist and Liberals both occupy the left-side of the political spectrum in America, and often form a loose but uncomfortable coalition in order to prevent those on the right-hand side of the aisle from amassing power. Both tend to use the Democratic party as a vehicle for social change, seeing it as the only major political institution that can do so. However, they have big disagreements. Liberals think leftists are politically unwise to advocate for radical change, believing it to cause harm and likely to cause electoral backlash. Leftists, on the other hand, think liberals are do-nothing politicians corrupted by power!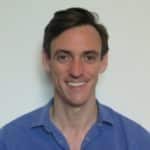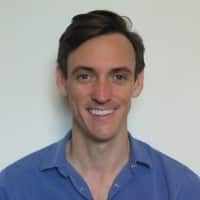 Dr. Chris Drew is the founder of the Helpful Professor. He holds a PhD in education and has published over 20 articles in scholarly journals. He is the former editor of the Journal of Learning Development in Higher Education. [Image Descriptor: Photo of Chris]