Some great college bear mascots are:
Bananas T. Bear (University of Maine)
Bruiser (Baylor University)
Monte (University of Montana)
Below is a full list of all the US colleges with bear mascots that I could find, with explanations of the origin stories of each. I hope you enjoy!
List of College Bear Mascots
1. Avalanche the Golden Bear – Kutztown University of Pennsylvania
Avalanche has been the official mascot of Kutztown University in Pennsylvania since 2005. Prior to this, there were two bear mascots: Goldie and Griz. Legend has it that they graduated, so Kutztown University recruited Avalanche to take their place.
Avalanche's greatest claim to fame is his win in the 2016 Mascot Madness Championships over Rocky of Slippery Rock university by a razor thin margin.
2. Bananas T. Bear – University of Maine
The University of Maine has had a black bear as its mascot since 1914. The first was a live black bear cub named Jeff. The university used live black bears up until 1969 when live mascots were banned in Maine.
The last live black bear they had was Cindy Bananas. Their subsequent mascots have all had the name 'Bananas T Bear'. The Sigma Xi Chapter of Alpha Phi Omega (APO) fraternity are the custodians of the bear mascot.
3. The Bear – Washington University in St Louis
Washington University in St Louis started out with a live bear cub as their mascot, after a vote to choose Bears of Eagles or Bearcats as the mascot in 1925.
By the 1960s, an image of a scowling and rugged "Battling Bear" made its appearance, perhaps reflecting the University's scrappy underdog image after 16 years of poor performance by the football team.
The scowling 'Battling Bear' was retired in 1995, replaced by simply 'The Bear', a modern mascot designed to replace what had become seen as an angry caricature that did not reflect the school's image.
4. Benny the Bear – Morgan State University
Benny the Bear makes appearances at football, baseball and basketball games for Morgan State University. He's the proud owner of his very own Twitter handle (@Benny__TheBear) and Facebook Page.
5. Blue Bear – Livingstone College
The Blue Bear (formerly: The Fighting Blue Bear) is the official logo and mascot of Livingstone College. The College has designed it to represent "intelligence, strength and tenacity".
They've also put an emphasis on 'future proofing' the design so that it "it neither dominates or becomes insignificant". One would guess that the removal of the term 'Fighting' was also an attempt to make it a more neutral figure.
6. Boomer – Lake Forest College
Lake Forest College is a private Liberal Arts college in Illinois. Their mascot, Boomer, is a black bear. He appears to be very active during orientation weeks for new students. There is also a café named after him on-campus, making him a well-known and renowned campus character.
7. Boomer – Missouri State University
Missouri State's official mascot is the brown bear, Boomer. He has his very own webpage that features everything from application forms for you to request an appearance from Boomer all the way to coloring pages for kids.
According to Boomer's own page, he appears at football, volleyball, and basketball games.
8. Bristaco the Bear – Bridgewater State University
This oddly named bear gets his title from three words: Bridgewater State College. Squish them together and you get Bristaco! He's a brown bear who has been with the university since the 1960's, although he's had a few upgrades over the years. Learn more about Bristaco here.
9. Brody the Bruin – Bob Jones University
Bob Jones University is a Christian Liberal Arts College based in South Carolina.
The university's mascot is Brody the Bruin. Brody is a grizzly bear who has been the Bob Jones University mascot since 2012.
Brody is designed to embody the university spirit, with a focus on "sportsmanship above championships". You can follow him on his very own twitter handle: @BrodyTheBruin.
10. Bruce D. Bear and Sugar Bear – University of Central Arkansas
The University of Central Arkansas has had Bears as their animal since 1920. Arkansas is known as the Bear State, making this a fitting mascot.
There have been many names for their mascots over the years, including Victor E. Bear and Victoria E. Bear, who were active from 1999 – 2006. Since 2006, Bruce D. Bear and Sugar Bear have been the flagbearers for the school.
11. Bruiser and Marigold – Baylor University
Baylor University has a rich history of having live black bears as their mascot at games. The first live bear was introduced in 1914. Members of the 107th Engineers would bring a live bear to college football games.
When the Engineers were given orders to move out, they donated the bear (named Ted) to the university.
Baylor continued to have live bears at their Class C accredited zoo, the Bill & Eva Williams Bear Habitat. Since 1974, they have named their bears "Judge".
Of course, they no longer bring live bears out for games.
Instead, since 1981, they have had costume bear mascots, who today are named Bruiser and Marigold.
12. Bruiser the Bruin – Belmont University
Bruiser has been Belmont University's mascot since 2003.
Students submitted over 100 potential names for the mascot. A vote by crowd cheer (the loudest cheer won) was held, leading to the name 'Bruiser' being officially selected.
Bruiser has his own Facebook and Instagram pages and has made appearances on ESPN.
13. Bruno – Brown University
Brown university has a long rich history with its bear mascot.
But, their first live mascot was in fact a donkey! The donkey was rolled out in a 1902 game against Harvard. When the donkey appeared frightened of the crowds and noises, they changed their minds.
In 1905, two live bears were first rolled out named Dinks and Helen. Subsequent bears were named Bruno II and Bruno III.
In 1968, Brown University switched over to costume mascots. On campus, they maintain several statues in commemoration of their live bear mascots.
14. Cubby – Brown University
Brown University has a second mascot named cubby. While there's little said about him, we do know he's considered to be Bruno's "sidekick". There's speculation that when Brown had live bears, they also featured costumed bears, and those costumed bears were named Cubby.
Cubby wears a hat and is said to be designed to be cute and appeal to children.
15. Brutus the Bruin Bear – Salt Lake Community College
Salt Lake Community college's mascot, Brutus, has his own Facebook page. But there isn't much more information available about him or his history online. We'll just have to live in wonder about his origins and history.
16. Comet Bear – Concordia University (Saint Paul)
I do like the name 'Comet' for a mascot. It's unique.
But like Brutus (above), Comet doesn't have much of a clear history about him. He does have his own Twitter handle (@cometbear) where you can see footage of him in action. On his Twitter bio, he's described as "Eater of hot dogs and fan of student athletes".
17. General – Georgia Gwinnett College
Georgia Ginnett College officially announced the naming of their grizzly bear mascot in 2008.
They settled on 'General' as a nod to the founder of the College, Dr. Daniel J. Kaufman, who is a retired U.S. Army brigadier general.
At the time of writing this article, the College's Brand Management page reads:
"When representing athletic or competitive teams, the official Grizzly imagery should be depicted as brave, strong and aggressive. The grizzly is fierce and will protect itself and its young, therefore athletics-related imagery can depict teeth, claws and aggressive poses and behavior."
It's interesting that they are leaning into the 'aggressive' imagery when other universities like Washington University in St Louis have moved away from this look in recent years.
18. Monty – West Virginia University Institute of Technology
The athletics teams of the West Virginia University Institute of Technology (WVUIT) are known as the 'Golden Bears'.
Their official mascot is Monty, a soft honey colored costume bear.
The name 'Monty' likely stems from the fact WVUIT is located in Montgomery, West Virginia.
19. Spirit – Western New England University
Since 1951, the official mascot of Western New England University has been an Alaskan Kodiak Island brown bear.
In 1976, Henry Bazan, former Head Coach of the football team, created a committee (The "Brining the Bear Home Committee") dedicated to getting a statue of the school mascot placed on campus.
Bazan's vision was realized in 1986 when a 5-ton, 9-foot replica Kodiak bear was installed near the campus center.
The plaque reads:
The College mascot, the Golden Bear,
exemplifies the enthusiasm, strength,
and pride of Western New England College.
Bazan nicknamed the bear "Spirit".
20. Oski – University of California, Berkeley
Oski is the official name of Cal-Berkeley's mascot.
Cal-Berkeley's athletics teams are called the Golden Bears, named after California's state emblem.
Prior to 1941, the University used live grizzly cubs. As the grizzlies grew, each became too dangerous, leading them to abandon the live mascot tradition. By 1946, a committee of men between 5 foot 2 and 5 foot 4 would alternate wearing a costume mascot to events.
Oski is named after the spirit yell often heard at the games:
Oski Wow-Wow!
Whiskey Wee-Wee!
Olee! Muckie-eye!
Olee! Berkeley-eye!
California! Wow!
21. Griz the Grizzly Bear – Franklin College
The Franklin College athletics teams were once closely associated with nearby Baptist communities, leading to names such as "The Fighting Baptists", but by 1929, the Grizzlies were born.
It's speculated that the college took their name (and their mascot, Griz, took his name) as an homage to Ernest "Griz" Wagner. Griz was the coach of the highly successful Franklin Wonder Five basketball team, who won the Indiana State Championships for three years running, from 1920–1922.
22. Grizz – Oakland University Golden Grizzlies
Grizz has been Oakland University's official mascot since 1998.
Previously, the University's mascot was Pioneer Pete, who was a very well-known member of the University community. Pioneer Pete was a real person, Charles "Chick" Conklin, who led cheers for the athletics teams from 1977 until graduation.
23. Hebrew the Bear – Athens State University
Athens State no longer has athletics programs (It was discontinued around 2004). However, you might still see their legacy mascot, Hebrew, making his way around campus.
Hebrew, a costume black bear, had been a fixture at the university since about 1966.
24. Joe and Josie Bear – Lenoir–Rhyne University
Lenoir–Rhyne University got their athletics name 'the bears' after a reporter remarked, in 1924, that the baseball team were "charging out of the dugout like mountain bears".
In 1927, the college brought a live black bear to the games. Various live cubs attended subsequent games for the following decades. But by 1961, a costume mascot had been rolled-out to replace the live mascot.
In 2019, the mascot got an overhaul, with two new costumes rolled-out for Joe and Josie Bears:
25. Klawz Da Bear – University of Northern Colorado
Northern Colorado is well-known as Bear country. But the inspiration for their logo was from a Alaskan totem pole that was donated to the University in 1914. That totem pole was repatriated in 2003, but the mascot remained.
It's believed the bear has been UNC's mascot since 1923, but the name "Klawz" was rolled-out in a 2003 football game, and seems to have stuck.
26. Klondike – Ohio Northern University
Ohio Northern University's official mascot is Klondike the polar bear.
The mascot was voted-in in March 1923, beating a wild cat option by a wide margin. According to newspaper reports at the time, the polar bear was said to have strong symbolic ties to the university:
"The Polar bear is symbolic of the school in many ways. It is a Northern animal, large, strong, invincible."
27. Kody – Cascadia College
Cascadia Community College has Kody the Kodiak Bear as their official mascot, and their website shows many photos of a grey costume bear with snarling teeth hugging students around campus.
Their college newsletter is also named after Kody. It's titled "Ask Kody".
28. Little Joe and Josie Bruin – UCLA
UCLA went through several different names before settling on Little Joe. They started out as the cubs to reflect their status as a younger university. But as the school aged, they needed an upgrade. So, they changed to the Grizzlies.
Upon entering the Pacific Coast Conference, their name as the Grizzlies conflicted with the University of Montana, who already claimed the Grizzlies for themselves.
So, they settled on Little Joe Bruin.
Up until the mid-1960s, UCLA would roll-out live bear cubs to their games. The last known live cub, a Himalayan bear named Josephine, was passed on to the San Diego Zoo, and they moved over to costume mascots shortly after.
29. Max C Bear – SUNY Potsdam
SUNY Potsdam were originally the Racquetteers (a nod to the Racquette river that runs nearby). In 1961 they became the polar bears, and shortly after their mascot was given the affectionate name of Max C Bear.
The mascot's namesake is Dr. John Maxcy, who was chairman of SUNY Potsdam's Health and Physical Education Department, for 44 years. He retired in 1964.
30. Monte – University of Montana
The University of Montana's athletics department have been known as the Grizzlies since the 19th Century, perhaps due to Montana's known grizzly bear population.
The first known appearance of bears at games was in 1897, when they rolled-out a live cub.
Live cubs were a hassle to manage. They often disliked the noise of the crowds and each year grew too large, meaning a new cub was needed regularly.
Due to the hassle of maintaining the cubs and animal rights protests, the 1970s saw the roll-out of a costume mascot.
The name 'Monte' (short for Montana) was introduced in 1993.
31. Nanook the Polar Bear – Bowdoin College and University of Alaska Fairbanks
You would expect an Alaskan University to have a polar bear mascot. And it's been this way since at least the 1930s.
The name Nanook was embraced in 1963. It's the Inupiaq word for polar bear. You can view all of the different polar bear themed logos of the university here.
32. Roary – New York Institute of Technology
Unfortunately I was unable to find any information on how long NYIT have been called The Bears. But, I was able to find out that prior to 2019 their mascot didn't even have a name!
They managed to solve this with a vote of nearly 1,000 students. At the end of the day, Roary came up as the overwhelming favorite. He scored 557 votes. The runners-up were Alex with 273 votes and Victor E. Bear (already the name of the University of Central Arkansas' mascot) with 113.
33. Objee – United States Coast Guard Academy (until 1984 a live bear kept on campus)
The US Coast Guard Academy adopted the bear as their mascot in 1926. According to their website, they feel the animal is "bold and tenacious, attributes befitting the Coast Guard and its officers."
The live cubs that started appearing on campus were given the name Objee, which represented "objectionable presence", as a nod to the fact many people objected to the use of live animal mascots.
The USCG Academy held out with live cubs for longer than most, only retiring the living animals in 1984 (at which point they were up to Objee XXXI).
34. Pikey – University of Pikeville
The University of Pikeville is a private liberal arts university associated with the Presbyterian church. The University's aptly named mascot is Pikey. He's a brown costume bear.
According to his facebook page, he has "been a part of UPIKE since 1889".
With such age, there's a chance that at some point UPIKE could have used live cubs. But there's very little information about the mascot available, so this information may be lost to history.
35. Ranger – Drew University
Drew University is a private university from Madison, NJ, affiliated with the Methodist church. Known as the "University of the Forest", it sits on a 168 acre campus.
With such a large campus, the term 'Rangers' makes sense.
They call their costume mascot who attends games and orientation week 'Ranger Bear'.
36. Ranger D. Bear – University of Wisconsin–Parkside
University of Wisconsin-Parkside has a detailed history page for Ranger, but it seems tongue-in-cheek. It's written from the perspective of the bear, who claims he's been a student on campus for over 50 years.
Judging by the imagery on the website, he's a brown costume bear.
37. Scotty Highlander – UC Riverside (tartan clad)
When the University of California's Riverside campus was opened in 1954, they decided to continue the UC tradition of having a bear as a mascot (following UCLA and UC Berkeley).
Debate over whether to have a cub was quashed because they thought it made them seem like the submissive 'little brother' to the larger campuses.
The final name for the Athletics department – the Highlanders – was proposed by freshman Donna Lewis. UC Riverside is the highest of the UC campuses. It also sits beside the Box Spring Mountains, known colloquially as the highlands.
Because 'Highlands' is widely connected to the famed Scottish highlands, the rest of the story flowed nicely. The bear would be named Scotty and given a tartan to round-out a Scottish mascot theme.
38. The Bears – Shaw University
If Bob Jones University in South Carolina has a bear mascot, so too must a North Carolina college!
Shaw University is one of the few HBCUs on this list, and proudly sports the name The Bears.
While their logo evidently has a snarling Grizzly with fierce looking claws – demonstrating a fighting spirit – I haven't found any sign that the Grizzly has a name.
39. Toby and Tot – Mercer University
While Mercer supposedly had a bear as one of their unofficial names as early as 1892, it seems they were predominantly known as The Baptists in their earlier days. It was 1924 when a poll of the student body made The Bears their official title.
The university newspaper put out another poll in 1949 to seek out a name for their mascot. The winner was "Toby" for the male version and "Tot" for the female version, and it seems they've had the name ever since.
The costume mascot is a black bear.
40. Topper – West Liberty University
West Liberty University's athletics teams are called the Hilltoppers. So, it makes sense for their official mascot to be given the nickname "Topper".
Unlike many others, this mascot doesn't snarl or show his claws. In fact, he's quite a friendly looking bear. This is perhaps intentional to reflect how they describe their students, as their branding page reads "Topper is competitive, confident, proud" and "Topper is not combative, arrogant, hostile".
41. Touchdown (aka Cornell the Big Red Bear) – Cornell University
Cornell is one of the universities who had a live bear mascot for many years. Three bears were used between 1915 and 1919, Named Touchdown I, Touchdown II and Touchdown III.
For 16 years, between 1919 and 1935, they went without a mascot, until Touchdown IV was introduced for the 1935 football season.
Touchdown IV ended up being released to the wild, and again Cornell was without a mascot.
Costume bears started being used by Cornell in the 1970s, yet despite petitions, Touchdown lacks official mascot status.
Touchdown has a book written all about himself and his history.
42. Ursinus College Bear – Ursinus College
Ursinus College has an unnamed grizzly as its official mascot. It was first introduced in 1924 and became the official mascot a year later.
In latin, Ursus means 'bear', making this the natural mascot creature for the university. There are also bear statues around campus. According to the university website, the bear represents the "studious, persistent, tolerant and courageous" characteristics of Zacharias Ursinus, the college's namesake.
Read Next: 16 Reasons College Athletes Should be Paid
Conclusion
Grizzly or black, it appears the bear (or: Bruin, the storybook name for bears) is one of the most popular college mascot animals un the United States, alongside bulldogs and cougars.
The greatest point of differentiation between most of the bears in this list is whether to go for an aggressive, snarling character or a more sedate brown bear. Some universities opt for a more sedate version if it's to represent both the athletic and academic aspects of the university, while the aggressive figure is used if purely employed for competitive athletic events.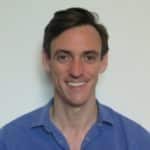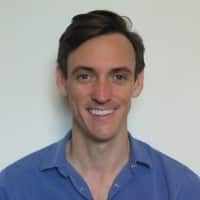 Dr. Chris Drew is the founder of the Helpful Professor. He holds a PhD in education and has published over 20 articles in scholarly journals. He is the former editor of the Journal of Learning Development in Higher Education. [Image Descriptor: Photo of Chris]