Hairstyles, especially braids, walk a thin line between being fashionable and being inappropriate.
Hairstyles like cornrows and box braids are inarguably parts of black culture and wearing them if you aren't a part of that culture is considered cultural appropriation.
However,wearing Dutch braids is usually not considered cultural appropriation.
Since Dutch braids are so similar to other sorts of braids, it can be confusing why these braids are okay while others aren't. Let's look a little deeper into wearing Dutch braids.
Are Dutch Braids Cultural Appropriation?
Despite the name, Dutch braids didn't actually originate in the Netherlands. Like many other styles of braids, the Dutch braid was invented in Africa as a way to protect both the hair and the scalp from the blistering sun while also keeping the hair contained.
The Dutch were simply the first outside culture to incorporate the Dutch braid into their everyday lives.
Dutch braids are simply so convenient that it was inevitable they would take off and become popular the entire world over.
Both beautiful and practical, Dutch braids became so ubiquitous in the Netherlands that when the hairstyle started to bleed over into other parts of the world, they carried the name Dutch braids.
Dutch braids are very similar to the French braid, another sort of braid that doesn't originate in the same place it is named after.
The inverted version of the Dutch braid, the French braid, was first recorded as being worn by women in North Africa. Also like the Dutch braid, anyone can wear French braids without it being cultural appropriation.
So, while Dutch braids were first originated in Africa nearly 5000 years ago, they don't hold any important cultural significance like other hairstyles like dreadlocks.
Dutch braids were so popular in the Netherlands and other places throughout the world for thousands of years that wearing them now is not considered cultural appropriation.
Related Article: Are Dreadlocks Cultural Appropriation?
Cultural Significance of Dutch Braids
There is no real cultural significance linked with Dutch braids specifically, even though other styles of braids do carry this significance in a big way.
You may recognize the Dutch braid, which is an inverted form of the French braid, as a style sported by women in many old Dutch paintings.
The idea of a Dutch woman in two Dutch braids and a lovely blue and white dress still persists to this day, but this doesn't mean that there is any Dutch cultural significance associated with these braids.
Dutch braids may have gained popularity in the Netherlands, but this is because they are considered an attractive and useful hairstyle, not as one that is culturally significant.
That being said, braids themselves do have some powerful cultural significance. Braids have been used, especially in Africa, as a form not only of hairstyle, but of art as well. These braids could be used to identify those from other tribes, age, marital status, and so many other things.
Braids were also a way to foster things like familial relationships and friendships throughout communities. Men and women both in these communities would wear these intricate braids as a way to communicate without words.
These important, meaningful marks braids have made on history is one reason that the wearing of some styles of braids can be considered cultural appropriation.
Related Article: Is Yoga Cultural Appropriation?
Where Dutch Braids Originate
While it's hard to pinpoint something like where a hairstyle was invented and first worn, everything found out about these braids seems to suggest that they originated in Africa.
From there, the Dutch braid style bled out into other parts of the world, eventually becoming so popular in the Netherlands that they earned the name "Dutch braids".
Since Dutch braids and French braids look so similar, it can be hard to determine which style someone is wearing in ancient pieces of artwork. The first recorded instance of one of these braids being worn was actually in a cave painting dating back over 6,000 years ago, which depicts a woman wearing either a Dutch or French braid.
Once you look further into the history of braids, you will find that almost all types of braids have originated in Africa, mostly North, West and South Africa. Braids themselves have a long and incredibly interesting history behind them, but as far as Dutch braids go, their creation and rise to popularity is pretty cut and dry.
Related Article: Is It Cultural Appropriation To Wear A Kimono?
Cultures With Dutch Braids
Many cultures, whether it be a single town or an entire country, have certain hairstyles that go hand in hand with the area. A lot of these cultures have adopted Dutch braids as a common style to have, but only the first entry on this list loved this hairstyle enough that it was named after them.
Cultures associated with Dutch braids include:
The Netherlands
South Africa
Germany
United States
Related Article: Are Waist Beads Cultural Appropriation?
Conclusion
While there are some hairstyles that are considered inappropriate for everyone to wear, Dutch braids aren't one of them. There is no cultural appropriation happening when someone wears Dutch braids, and the same goes for French braids as well.
Dutch braids are ancient, just like most other braids, and have even been seen in cave paintings and pictured on artifacts. With a history this long, it's no wonder Dutch braids never go out of fashion, and thankfully, there is no cultural appropriation to be found when wearing them.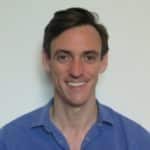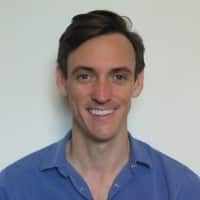 Dr. Chris Drew is the founder of the Helpful Professor. He holds a PhD in education and has published over 20 articles in scholarly journals. He is the former editor of the Journal of Learning Development in Higher Education. [Image Descriptor: Photo of Chris]