A team player is a person who keeps their eye on achieving team goals and will prioritize meeting group goals over personal ambition.
For example, in basketball, a team player would be the player who passes the ball to a stronger shooter to take the shot. They could have taken the glory for themselves but decided to do what was best for the team's overall success.
Team players are desirable in modern workplaces because we are increasingly working in teams to get projects completed. Employers want to find workers who have a team spirit and are not just in it for themselves.
Words to Describe a Team Player
Accepting of Difference
Accepting of Others
Accommodating
Amiable
Approachable
Attentive
Big Picture Thinker
Calm
Caring
Cheerful
Civil
Collaborative
Committed
Conciliatory
Consensus builder
Considerate
Consultative
Contributor
Conversational
Conversationalist
Cooperative
Coordinator
Courteous
Culturally competent
Culturally inclusive
Culturally sensitive
Decent
Dedicated
Deferential
Delegator
Easygoing
Emotionally intelligent
Encouraging
Ethical
Fair-Minded
Flexible
Friendly
Good Humored
Good Rapport
Group goal oriented
Hard Working
Harmonious
Heedful
Helpful
Inclusive
Inspiring
Interactive
Interactive
Inviting
Kind
Listener
Malleable
Mediator
Mentor
Mindful
Motivational
Neighborly
Networker
Optimistic
Outgoing
Participatory
People Person
Pluralistic
Polite
Practical
Punctual
Receptive
Receptive
Reliable
Responsive
Reverent
Self-sacrificing
Sociable
Socially inclusive
Supportive
Tactful
Team-minded
Tolerant
Trustworthy
Unselfish
Welcoming
Willing to Share
15 Examples of Team Players
Michael Collins, who stayed aboard Apollo 11 to man the command module while Neil Armstrong and Buzz Aldrin walked on the moon.
Tour de France team cyclists who do the tour knowing that it's all about supporting the team leader to win, not themselves.
The mentor who gives support and advice to their protege and celebrates their successes without ever asking for anything else in return.
The footballer who passes the ball to a stronger kicker rather than taking a shot at goal himself.
A restaurant employee who switches shifts with a colleague who has fallen ill.
A supermarket employee who sees something that needs to be done and does it, even though it's not technically their responsibility, because it is helpful and constructive to do the task anyway.
A staff member who sees their colleague struggling so they give them tips rather than just watching them struggle.
The boss who sees their staff are overworked and exhausted so she stops what she's doing and starts helping the staff members in their tasks.
A student who compromises on their ideas in a group project so other students' ideas can also be included.
A team member who takes on the less prestigious team role because they recognize another team member really wants to do it.
The friend who brings extra cutlery to a group picnic because they assume some people will forget.
The baseball player who cheers on every one of their friends as they walk up to the pitch to get the team excited.
The team member who finished their share of the work but stayed behind in the office to help slower team members finish.
The husband who left behind his job to move cities so his wife could follow her dreams.
A friend who agrees to delay their preferred activity until next week so their friend could enjoy their preferred activity this week.
Team Player Resume Statements
If you are asked to show how you are a team player in a resume (see: my resume skills guide), make sure you provide examples, evidence, and anecdotes attesting to your success in teams.
Demonstrate your teamwork skills through stories.
For example, here is a cover letter paragraph about a team player applying for an entry-level job after they completed their degree:
"Throughout my college degree, I excelled at group work. Frequently, I would find myself taking a support role for peers. I most enjoyed environments where I would work with my team in open-plan spaces such as libraries and cafes. In these environments, we could shoot each other questions or discuss bottlenecks in real time to help propel each other forward."
In another example, we see a person applying for a leadership role. Here, they highlight how their leadership style emphasizes team over self:
"In previous leadership roles, I have noticed that my teams excel when I find ways to give each team member agency and space to take control over aspects of projects. By giving members of my teams leadership over their own projects, I find I can inspire and motivate them. Their sense of purpose helps every team member to do their absolute best."
See Also: Vision and Mission Statements for Teams
Job Postings Calling for Team Players
Here are some examples of job posting sentences that ask for team players:
"You're a strong communicator, able to generate transparently so everyone knows how you're working toward our big picture goals with the support of your teammates."
"You're a team player who knows when it's necessary to loop in senior staff and ask for assistance; you're humble enough to ask for support when you need it."
"You're enthusiastic, people person, and a team player that can also work independently."
"Our employees are motivated team players that are always willing to take on a challenge and build on their own skills to get the job done right."
"You're a team player with a positive attitude and an eagerness to help the team succeed."
"You work effectively with team members to ensure the selling floor, cash point, fitting rooms and stockroom are clean and well maintained."
"You collaborate with peers and leadership, sharing ideas and jumping in to support the needs of the team."
"The ideal candidate will be able to integrate them effectively into our close-knit and optimistic team."
"Seeking a hardworking individual who can work both independently and in cooperation with key internal stakeholders."
"You must be a dependable and inclusive team member who can meet tight deadlines in a fast-paced environment."
"In this job, you will lead your own projects while reporting to the managerial team on a daily basis."
"We seek two managers who can effectively work together to lead a team of 15 hardworking juniors. The managers need to be able to bring out the best in all team members to create a positive and inclusive team environment."
See Also: 101 Examples of Mission Statements for Resumes
Good Jobs for Team Players
Most jobs require people to work in teams. If you fancy yourself as a skilled team player, one of the following may be valuable:
Sportsperson – Of course, not all of us are fortunate enough to be sportspeople. But if you want to be a professional sportsperson, you'll want to be a team player! You need to know your role and strengths, but also the strengths of others, so you can work together as a cohesive sports team and defeat your opponents.
Project Manager – Project managers need to oversee projects, delegate tasks, and ensure efficiency within teams.
Event Organizer – Event organizers have to work with multiple internal and external stakeholders and attempt to get them to work as a cohesive team to organize an event.
Editor – An editor in a media company needs to work with teams of writers and researchers. They don't get the byline, but they still have to support their journalists and help them to reach their deadlines.
Online Curriculum Designer – A curriculum designer needs to work with teachers, web developers, and clients to create lessons (usually online!) to meet curriculum goals but also ensure they integrate well into an online platform. This involves organizing and supporting teams.
App Developer – An app developer often works in a team that involves developers, graphics designers, and stakeholders. Not everyone will get their way, but all team members need to keep a focus on the goal of creating a great app.
Conclusion
Team players are desirable in today's economy. We're regularly working in teams – both in-person and remotely – to get projects completed. From high-end white collar jobs to everyday work environments like restaurants and retail stores, all team members need to chip in and help each other out. You can't act selfishly as an employee because you've got a greater goal to achieve, and often that goal is only met when everyone works together and helps one another out.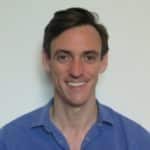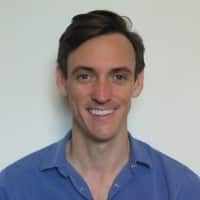 Dr. Chris Drew is the founder of the Helpful Professor. He holds a PhD in education and has published over 20 articles in scholarly journals. He is the former editor of the Journal of Learning Development in Higher Education. [Image Descriptor: Photo of Chris]