Mission statements are short and sweet declarations of an organization's main objective, direction, and values. For your gym, it will act as a compass and north star, outlining your "why" and what you aim to achieve.
The statement will outline your business's character, unique selling point, and even values to the world, including your employees, customers, and investors.
The key to a good mission is its simplicity and memorability. It should be clear, to the point, and easy to remember.
Consider Nike's mission statement:
"To bring inspiration and innovation to every athlete in the world".
Your gym's mission statement should also reflect your core values. Does your gym believe health is paramount, or maybe, it is the spirit of competition that is most important to you?
Here are some samples I've formulated to help get you thinking.
Mission Statements For Gyms
1. Fostering Fitness
"Our mission is to deliver innovative fitness solutions that cultivate health, inspire community, and enrich the lives of every member with energy and vitality."
2. Balance and Vitality
"Our goal is to fuse traditional training approaches with modern wellness awareness, to offer truly balanced, and invigorating workout experiences to our community every day."
3. A Comprehensive Health Experience
"Our commitment is to providing a comprehensive health experience by delivering freshness, quality, and unmatched fitness programs using state-of-the-art equipment and methodologies."
4. Empowering Lives
"Our purpose is to promote healthy living, offer empowering fitness programs, while encouraging a sustainable future."
5. Transforming Bodies
"We strive to satisfy your fitness demands through our variety of engaging workouts, designed with passion, innovation, and the finest fitness principles."
6. Reinventing Fitness Experience
"Reinventing the fitness experience, our aim is to engage people within our community, using state-of-the-art facilities in our innovative, fitness offering."
7. Sustained Vitality
"We are committed to providing energizing workout routines designed with eco-friendly practices, always adhering to ethical sourcing, and supporting local businesses."
8. Shared Goals and Achievements
"Our goal is to motivate health and wellness by offering unique workout routines that build memorable experiences, shared goals, and foster the spirit of community."
9. Excellence and Passion
"Our pursuit is to provide the highest-quality fitness programs created with passion, promoting the benefits of a healthy lifestyle and the artistry of traditional and modern fitness techniques."
10. Body Motivation
"Our mission is to provide enticing workout routines that foster connections and create motivating moments in your day."
11. A Commitment to Health
"We pledge to keep the commitment to health alive by delivering high-quality and diverse fitness programs that evoke feelings of vitality and motivation with every workout."
12. Robust Wellness
"Our aim is to enhance a healthy lifestyle by providing dynamic fitness programs, crafted with love and dedication."
13 .From Sweat to Strength
"We are dedicated to following fitness traditions, transforming everyday workouts into powerful and energetic routines."
14. Boosting Communities
"Our commitment is to boost community health and togetherness through our inspiring, sustainable, and passionately crafted fitness programs."
15 .The Trainer's Art
"We aim to share the art of fitness training with our members, with every workout designed with professional skill, passion, and meticulous detail."
16. Elevating Energy
"Our dedication is to elevate energy levels and improve overall health through our dynamic, cutting-edge fitness solutions designed for all levels of ability."
17. On the Pulse of Fitness
"We strive to provide the highest level of innovative fitness programs, monitoring the pulse of the latest trends and technologies in the fitness industry."
18. Innovative Wellness
"Our mission is to redefine physical health through innovative fitness methodologies, emphasizing the value of balance and mental wellbeing."
19. Fitness for All
"Our goal is to promote inclusivity and create a diverse fitness community, providing accessible, enjoyable, and effective workouts for everyone, regardless of age or ability."
20. Transformative Workouts
"Our commitment is to facilitating transformation and progress, offering workout programs that challenge, empower, and promote a better, healthier lifestyle."
21. Journey of Fitness
"Our purpose is to accompany every member in their journey towards improved health and fitness, providing guidance and motivation in a supportive, community-based environment."
22. Vitality and Vigor
"We strive to offer a range of engaging workouts, promoting vigor, vitality, and the joys of living a healthier life."
23. Breaking Barriers of Fitness
"Redefining fitness limits, our ambition is to help members surpass their expectations, with individualized workout plans tailored to their strength and fitness levels."
24. A Breath of Healthy Life
"We are committed to providing health-enhancing workouts rooted in integrity, quality, and affordability, contributing to the well-being of our local community."
25. Strength and Stamina
"Our mission is to foster a community connected through shared goals of achieving greater strength, stamina, and overall improved physical health."
26. Fitness Empowerment
"We seek to empower our members by providing them with the best tools, expert guidance, and a supportive environment for achieving their fitness goals."
27. Revitalizing Lives
"Our mission is to reinvigorate lives through the provision of invigorating workouts, leading-edge fitness technologies, and a spirit of endless enthusiasm."
28. Fitness with Purpose
"Our goal is to infuse a sense of purpose into every workout, empowering members to reach their fitness goals with motivating, results-driven programming."
29. Unleashing Potential
"We are devoted to helping every member reach their full fitness potential, providing a range of dynamic workout routines designed for endurance, flexibility, strength, and control."
30. Live Longer, Live Stronger
"Our aim is to drive longevity and improve life quality through dedicated fitness and wellness programs, promoting a well-rounded approach towards health."
Vision Statements for Gyms
Mission and vision statements often sit side by side, but they do differ slightly. A mission statement is an expression of an organization's purpose – present tense. A vision statement highlights where the organization is going – future tense.
A mission statement is all about "why we exist", but a vision statements is all about "where we're going".
The vision statement should be based upon your gym's long-term goals and aspirations. This will serve as a roadmap, articulating what you want the gym to become or achieve in its future.
Here are some examples of vision statements for gyms:
31. Boundless Health
"Our vision is to be universally recognized as a leading gym promoting boundless health, where cultivating total wellness and achieving extraordinary strength is not only possible but an everyday reality."
32. The Pulse of Fitness Revolution
"We envision our gym as the pulse of the fitness revolution, driving the global pursuit of health and wellness and setting new standards for physical achievement."
33. Transformative Wellness
"Our vision is to establish a transformative wellness sanctuary, providing unparalleled fitness solutions and inspiring a higher standard of health consciousness."
34. Accessible Fitness
"Our future is to pioneer accessible fitness from every corner of the globe, breaking down barriers and uplifting communities through the universal language of health."
35. Hallmark of Health
"Our vision is to be the hallmark of health and empowerment, forever changing the way our members view fitness, and giving them the tools to lead better, healthier lives."
36. United In Fitness
"We envisage a world united in the pursuit of fitness, where our gym acts as a meeting point for all those eager to embrace a healthier version of themselves."
37. Fitness Redefined
"Our vision is to redefine the frontiers of fitness, encouraging a more holistic approach to wellbeing that balances body, mind, and spirit."
38. Leader in Lifestyle Transformation
"Our goal is to become the ultimate destination for lifestyle transformation, helping millions discover their strength, sweat out their stress, and maintain a fit and healthy life."
39. Sustainable Fitness
"We imagine a world where fitness and sustainability converge, with our gym leading the charge toward environmentally-conscious health and wellness practices."
40. Elevating Health Standards
"Our vision is to elevate global health standards by delivering premier fitness solutions and instilling a lifelong passion for healthy living within our members."
41. Pinnacle of Performance
"Our vision is to transform our gym into a pinnacle of performance, setting global wellness precedents and inspiring people to level up their fitness game."
42. Strength in Unity
"We envision a future where our gym unites communities under the banner of health, fostering a familial atmosphere that thrives on shared success and progress."
43. Innovation in Fitness
"Our aspiration is to lead the innovation in fitness, by integrating the latest technology and research into programs that revolutionize our members' exercise experiences."
44. A Healthier World
"We aim to contribute to a healthier world, where our gym serves as a beacon for those seeking to enhance their physical well-being, energy, and longevity."
45. Epicenter of Excellence
"Our vision is to become the epicenter of fitness excellence, where unprecedented standards of service, facilities, and training methods become the norm."
46. Inspiring Potential
"Our future holds a commitment to nurturing the latent fitness potential in each member. We envision our gym as a launching pad for wellness, strength, and personal achievement."
47. Fitness without Frontiers
"We aspire to break down the barriers to fitness, delivering our services to every corner of the globe and creating a more active, health-conscious world."
48. Champions of Change
"Our vision is to be champions of positive change, by making fitness more inspiring, enjoyable, and impactful for people of all ages, backgrounds, and abilities."
49. Beacon of Balance
"We envision our gym as a beacon of balance, where physical, mental, and emotional well-being come together in harmony, and healthier living is a shared endeavor."
50. Catalyst for Fitness Evolution
"Our aim is to be the catalyst for fitness evolution, always staying ahead and driving the industry towards new and innovative approaches to health."
51. Reshaping Tomorrow's Health
"Our vision is to reshape tomorrow's health by championing cutting-edge fitness methodologies today, marking a new era of strength, vitality, and wellness."
52. Pioneers of Wellness
"Our vision is to be pioneers in the field of wellness by promoting the integration of physical fitness, nutrition, and mental health, for a healthier tomorrow."
53. Sanctuary of Strength
"We aspire to be a sanctuary of strength and wellbeing, providing exceptional fitness programs that kindle passion, commitment, and success in every member."
54. Harmony in Fitness
"We envisage a future where our gym harmonizes fitness, lifestyle, and the joy of achieving health goals, setting the stage for a wellness revolution."
55. Defining the Future of Fitness
"Our vision is to define the future of fitness, leveraging technology, innovation, and an unwavering commitment to community, to elevate the fitness experiences and outcomes of our members."
Core Values for Gyms
On top of your vision and mission, you might want to also think through your gym's core values – which may be beneficial when writing up your vision and mission.
Core values are the ingrained principles that will guide your gym's actions and operations. They are those fundamental beliefs that will inform all of your decisions, strategies, and behavior.
Typically, they include concepts that are just like your own personal values – things like honesty, work ethic, consistency, innovation, growth mindsets, and excellence.
Ultimately, the core values of a gym are the heart of its operations, shaping the gym's purpose, and mirroring the convictions of you, the gym's founder or leader.
Here are some core values for gyms that you might want to consider:
Health
Wellness
Community
Inclusivity
Empowerment
Positivity
Innovation
Safety
Education
Inspiration
Motivation
Celebration
Reliability
Discipline
Growing Together
Conclusion
Your gym's mission and vision should reflect you and your team – so use, copy, paste, and edit the ones above, but make sure you change them up so they resonate with you and reflect your unique identity. Ensure they, when you've finished your drafts, reflect your unique business, reflecting community needs, your staff's input, and your own personality. You could start with brainstorming your core values (include the team in the brainstorming session!), which you could then use to map out your "why" (mission) and "where you're going" (vision).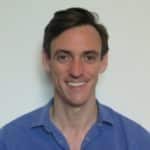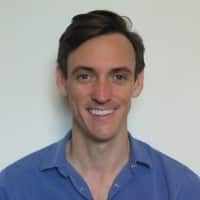 Dr. Chris Drew is the founder of the Helpful Professor. He holds a PhD in education and has published over 20 articles in scholarly journals. He is the former editor of the Journal of Learning Development in Higher Education. [Image Descriptor: Photo of Chris]