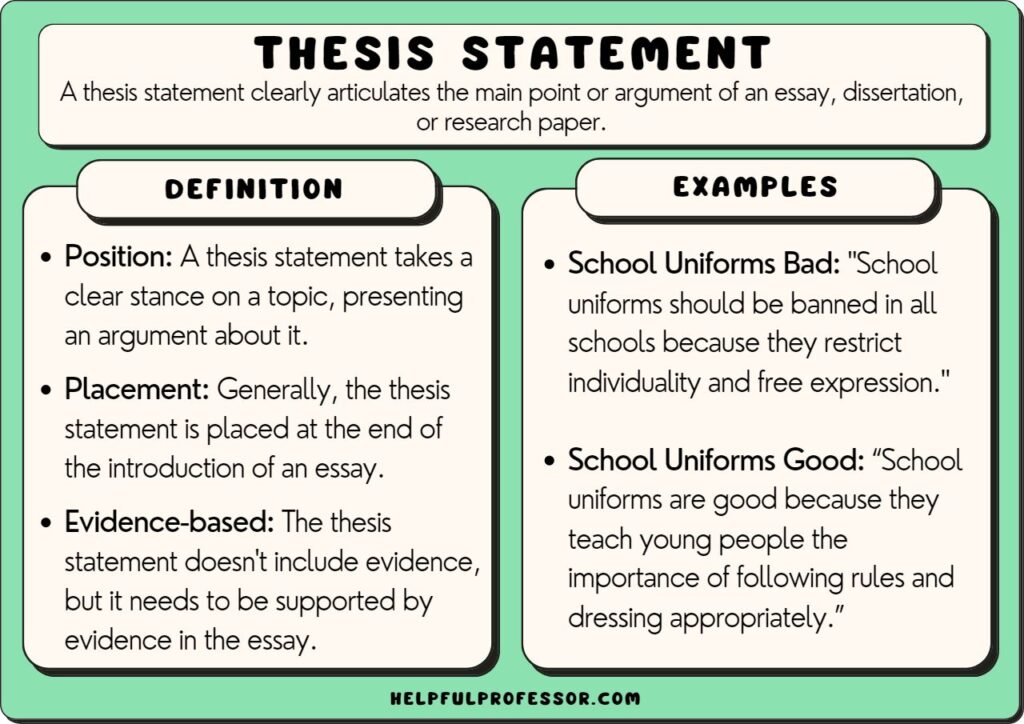 The biggest thing to remember when writing a thesis statement is that it has to present a point of view.
Too often, my students present thesis statements that are vague and don't present an argument or perspective.
E.g. this is a bad statement that I often see presented as thesis Statements:
"Climate Change and Rising Temperatures"
This is a topic, not a thesis statement. But I see it far too often. Instead, you'll want to present a perspective that you'll defend in your piece, e.g:
"Cliimate change will cause a mass refugee crisis by 2050."
Below, I'll present 101 thesis statement examples. Look through them for inspiration, then at the end of this article, take a look at my checklist of suggestions for using your thesis statement in a dissertation or essay.
Thesis Statement Examples
Thesis Statements for Persuasive Essays
Animal Rights: "Animals in captivity have innate rights, including the right to regularly live outside of cages and the right to be free from abuse."
School Uniforms Bad: "School uniforms should be banned in all schools because they restrict individuality and free expression."
School Uniforms Good: "School uniforms are good because they teach young people the importance of following rules and dressing appropriately."
Climate Change: "Mitigating climate change effects is the responsibility of all individuals, who should take active steps to decrease their environmental footprints."
Class Sizes: "Class sizes in schools should never exceed 23, so that all children get sufficient time with their teacher."
Health Foods: "Goods and services taxes should not be applied to health foods in order to make them more accessible to all, while sugar taxes should be implemented to discourage sugar consumption."
Urban Housing: "All new urban housing should be built for low-cost housing, and elite or expensive housing developments should be banned."
Physical Education: "Physical education should be mandatory in schools at all grade levels because it has a positive effect not only on health, but also social skills required in the 21st Century."
Reading Habits: "Parents should set the standard of reading daily by reading in front of their children, rather than simply by telling their students to go to their rooms and read."
Public Libraries: "Public libraries should receive increased funding because they act as important community hubs, especially for the poor and disadvantaged."
Thesis Statements for High School Topics
Literature: "In Harper Lee's 'To Kill a Mockingbird,' the moral development that Jem and Scout experience is a direct result of their ability to develop empathy across racial lines."
History: "The fall of the Roman Empire can be attributed to no single cause, but rather should attributed to three main factors: internal disputes, economic decline, and barbarian raids."
Social Media: "Adults' moralistic concerns about children's social media use is undermined by the fact most adults are more addicted to the internet than their children."
Education: "Online education is not as good for society as in-person education because it does not equip young people with real-life interpersonal skills."
Climate Change: "Climate change is an unstoppable force and any efforts to mitigate its effects are too little, too late."
Artificial Intelligence Good: "Our society is currently experiencing an unjustified moral panic about AI, which will actually improve humans' lives by creating greater efficiency and productivity, coupled with lower prices for consumers."
Artificial Intelligence Bad: "The rise of AI tools will lead to mass layoffs and a greater economic divide between the haves and have-nots."
Music: "The evolution of rap music since its emergence in the 1980s, and especially its incorporation into the mainstream, represents another victory for civil rights and the recognition of African Americans to American culture."
Sports: "The greatest benefit from youth sports is not necessarily physical health, but rather soft skills like leadership, teamwork, and self-esteem that are learned during gameplay.
Digital Divide: "Today's extensive use of technology into classrooms, while helping to create a more interactive and gamified learning environment, has also had a negative effect on equality of opportunities and outcomes due to disparities in student access to technology."
Thesis Statements for Psychology Topics
Childhood Trauma: "Trauma in childhood is a major cause of long-term mental health problems and comes with extreme social costs, and therefore, early intervention should become the key focus for young people immediately after traumatic events."
Cognitive Behavioral Therapy: "Cognitive Behavioral Therapy (CBT) should be a core therapeutic strategy for all counselors and therapists due to the extensive evidence of its positive effects on the most common mental health issues facaed today."
Effects of Sleep Deprivation: "Chronic sleep deprivation, a key driver or physical and mental health issues, as well as long-term health, is exacerbated by social and cultural factors such as long work hours and the hustle culture.
Social Media and Mental Health: "The use of social media amongst teens should be more heavily regulated in order to decrease incidences of mental health issues between the ages of 12 and 25."
Mindfulness Meditation: "Mindfulness meditation has shown promise as a tool in reducing stress and improving mental clarity, with potential implications for treating mood disorders."
Influence of Parenting Styles: "The helicopter parenting style leads to poorer academic, interpersonal, and social outcomes than authoritative parenting.
Nature vs. Nurture: "In understanding human behavior, both nature and nurture have an effect on a person's actions, but nature is the factor over which we have the most control."
Habituation: "Habituation to irrelevant stimuli is an essential skill for psychological development in middle childhood.
Music Therapy: "Music therapy can provide emotional and psychological benefits for students studying for exams."
Cognitive Development: "Piaget's theory of cognitive development fails to account for differences in the development of language and critical thinking skills across cultural divides.
Thesis Statements for Sociology Topics
Income Inequality: "The widening income gap between the top 10% and the rest of Americans is a direct result of three decades of neoliberal economic policies designed to favor overall wealth creation at the expense of shared prosperity."
Gender Roles: "Gender is/is not a social construct reproduced through media and parenting.
Ethnic Enclaves: "Ethnic enclaves in major cities is a natural result of immigrants gravitating toward others who share their language and culture, and therefore can provide support during times of integration."
Globalization Bad: "Globalization has been a net negative in society due to the dilution of local identities around the world."
Globalization Good: "While globalization has displaced many people around the world, its net benefit has been the rise of the middle-class in developing nations, a period of unprecedented peace, and greater opportunities for all."
Education Inequality: "The key driver of economic inequality is the disintegration of trust between parents and the educational establishment."
Social Media: "Social media algorithms are directly responsible for greater political polarization and the rise of authoritarianism."
Crime and Society: "Crime tends to occur as a result of lack of opportunity, meaning greater job opportunities in disadvantaged areas will be the best approach for reducing crime rates in society."
Immigration: "While immigration has caused some social tension throughout the past decades, it has on balance both enricheed the cultural fabric of society and increased overall prosperity."
Environmental Sociology: "The environmental crisis, as a societal issue, is intrinsically linked with economic practices, consumption patterns, and power structures."
Moral Panic: "The supposed threats posed by migrants is simply an example of moral panic that is experienced by every generation."
Thesis Statements for Nursing Topics
Palliative Care: "Palliative care is essential not only for the health of patients but as a moral imperative for a compassionate society."
Patient Safety: "Governments should control, regulate, and police rising safety standards in healthcare institutions for the protection of the entire population."
Bedside Manner: "The most important skill for a healthcare practitioner is the soft skill of compassion for patients."
Nurse Shortages: "The current nursing shortage is not a result of an aging workforce but in fact a direct result of poor wages and workplace conditions."
Mental Health Nursing: "Mental health nurses need to take on an educational role when it comes to changing societal beliefs about mental health conditions."
Nursing Leadership: "Strong nursing leadership positively influences patient outcomes because it leads to a more cohesive team environment and more motivated staff."
Evidence-based Practice: "Evidence-based practice in nursing should be at the center of a nurse's activities, and nurses should consistently reflect on whether their beliefs are based on evidence or anecdote."
Technology in Nursing: "The integration of technology in nursing, while increasing efficiency and accuracy, also raises ethical considerations regarding patient privacy and data security."
Health Promotion: "Health promotion is a significant aspect of nursing practice, which empowers individuals to take control of their health and reduce health disparities."
Cultural Competency: "Cultural competency in nursing is essential for ensuring people of diverse cultural backgrounds are willing to seek out help at early stages of illness."
Nurse Burnout: "Nurse burnout, characterized by emotional exhaustion and depersonalization, is directly causing poorer outcomes for patients and, therefore, should be addressed as a social health concern rather than simply a workplace and wages dispute."
Thesis Statements for Education Topics
Standardized Testing: "Standardized testing should be immediately stopped due to its inability to accurately assess critical and creative thinking, and the amount of stress it causes among children.
Digital Learning: "Digital learning is a positive move in education because it opens the door to more differentiated and personalized learning experiences for children."
Bilingual Education: "Bilingual education should be compulsory in all primary schools because it improves cognitive and social skills and also promotes cultural diversity and inclusion.
Teacher Training: "Continuous professional development for teachers is essential for adapting to educational trends, improving teaching strategies, and ultimately improving educational outcomes.
School Starting Later: "A later start to school will allow teenagers to sleep in for longer, which in turn will lead to less fatigue and higher test scores."
School Starting Earlier: "If school started earlier and ended earlier, students would have more daytime to engage in extracurricular activities, which will in-turn improve children's holistic development.:
Four-Day School Week: "A four-day school week will allow for greater productivity while also allowing sufficient time for children to rest and recover during the 3-day weekends."
Education Funding: "The disparity in education funding between low-income and affluent districts contributes to systemic inequities and is an explainer for diverging outcomes."
Early Childhood Education: "The best way to improve overall outcomes (educational, health, and holistic) is to implement free and compulsory early childhood education from Age 3."
Homework: "Homework is bad for student development because it prevents young people from pursuing hobbies, spending time outdoors, and recovering from long school days."
Hidden Curriculum: "Schools should actively engage in a 'hidden curriculum' by promoting nationalistic values, obedience to authority, and interpersonal respect."
Thesis Statements for Business Studies Topics
Corporate Social Responsibility (CSR) Bad: "Corporate Social Responsibility (CSR) gets in the way of efficient and productive business practices and, on balance, does little to improve social and environmental outcomes."
Corporate Social Responsibility (CSR) Good: "Corporate Social Responsibility (CSR) should be mandatory for all businesses as it ensures humane practices within a capitalist framework."
Business Ethics: "Ethical business practices is not only the moral behaior, but also good business practice, because it contributes to a positive brand reputation and can even allow a company to command a higher market rate for their goods and services."
Entrepreneurship: "Entrepreneurship is the core of prosperity and job creation, and therefore, entrepreneurs should not face excessive taxes if they find success in the marketplace."
Workplace Diversity: "Workplace diversity enhances business performance by fostering creativity, innovation, and broader perspectives, leading to improved problem-solving and decision-making."
Marketing Strategy: "Digital marketing is the future of client acquisition because it allows for better targeting than traditional marketing strategies."
Leadership Styles: "Transformational leadership is a superior leadership model to the great man theory because its focus is on the team rather than the leader.
Globalization: "The breaking-down of trade tariffs throughout the past 40 years has been the greatest driver of economic growth in all of human history."
Supply Chain Management: "When a business reaches a certain size, its greatest opportunity for decreasing costs is through improving logistics and diversifying its supply chain."
Environmental Stewardship: "All businesses carry a moral responsibility to strive toward a net positive impact on the environment."
Thesis Statements for Economics Topics
Financial Crisis: "The 2008 financial crisis, a result of lax regulation and risky financial practices, highlighted the need for a more robust and transparent financial system."
Economic Impact of Climate Change: "Climate change should be addressed not only due to its potential social impact, but because it is the greatest long-term threat to current economic systems."
Healthcare Economics: "While free markets are usually the best way to deliver goods and services, a universal healthcare model may in fact lead to lower costs due to the unique bureaucratic problems in open healthcare markets."
Fiscal Policy: "Proactive fiscal policy plays a crucial role in stabilizing the economy during economic downturns and promoting long-term growth."
Behavioral Economics: "Behavioral economics continues to be the most important branch of economics because it effectively explains how economic levers can cause widespread social change."
Gig Economy: "The gig economy has had a positive effect on society because it allows all individuals to act as entrepreneurs, fill gaps in the market, and find work without having to apply for a job in a traditional company."
Economics of Education: "Every dollar of education investment is worthwhile, because it pays strong dividends in terms of future economic output and social opportunities to all.."
Thesis Statements for Communications and Journalism Topics
Social Media Good: "Social media platforms have had the greatest positive impact on democracy of any technology, because they allow for citizen journalism and skirting around the elite gatekeepers."
Social Media Bad: "The spread of fake news in the digital age is the greatest threat to democracy, which is why schools need now more than ever to teach critical and logical thinking skills."
Crisis Communication: "While crisis communication is not a skill needed every day in a communications job, when it is needed, it's the most important skill for a communication studies major to have."
Journalistic Ethics: "Anybody posting online, including on blogs or social media, should have the responsibility to follow journalistic ethics, including the obligation for truthfulness, fairness, and objectivity."
Media Representation: "Media representation has historically been exclusionary, and as a result, large media companies carry a social responsibility to implement on-screen diversity quotas."
Storytelling: "Above logical arguments (logos), storytelling and an appeal to emotions (pathos) is the most effective way to spread a message and convince an audience of an argument.."
Media Convergence: "Media convergence, characterized by the integration of different media platforms, is the greatest opportunity yet for media companies to reach a wide and diverse audience."
Audience Capture: "While digital media has allowed for greater feedback from audiences, the phenomenon of audience capture (where broadcasters change their message to meet the desires of audience) is overall bad for truth in journalism."
Freedom of the Press: "Freedom of the press is the most essential vehicle for ensuring a free and democratic society because it allows for a fully-informed citizenry."
Groupthink: "Social media leads to greater amounts of group think than traditional mass media ever did.
Thesis Statements for History Topics
Treaty of Versailles: "If the Treaty of Versailles set the conditions for WWII, then the main lesson from the Treaty was that the victors should be graceful in their victory and focus on shared reconstruction rather than excessive punishment."
Civil Rights Movement: "The Civil Rights Movement of the 1960s led to the greatest and most rapid expansion of access to natural rights in human history."
Fall of the Roman Empire: "The fall of the Roman Empire was a complex event influenced by a confluence of factors, including political instability, economic crisis, and external invasions."
Lessons from History: "While history does not repeat, it does rhyme."
Colonialism: "The effects of colonialism are still felt today in colonized nations, and reparations should be made."
Technology: "History shows that technological inventions tend to be the catalysts for rapid social change."
Thesis Statements for Engineering Topics
Renewable Energy Technologies: "Climate change cannot be solved by taxation, but must be solved by renewable energy innovations."
Artificial Intelligence (AI) in Engineering: "The integration of artificial intelligence in engineering will help to significantly optimize design processes, leading to more affordable and higher-quality engineering products."
Bioengineering: "Bioengineering will dramatically improve both the length and quality of life in the next 30 years."
Engineering Ethics: "Engineering ethics, which encompass responsibility, integrity, and respect for the public and the environment, are integral for ensuring the safety and well-being of society."
Structural Engineering: "In the face of increasing climate change threats, structural engineering must adapt to incorporate resilience against natural disasters in infrastructure design."
Checklist: How to use your Thesis Statement
Position: A thesis statement takes a clear stance on a topic, presenting an argument rather than just stating a fact.
Specificity: It addresses a specific aspect of the topic, providing focus for the essay.
Conciseness: Typically, a thesis statement is one to two sentences long. It should be concise, clear, and easily identifiable.
Arguable: The claim made in a thesis statement should be something that could be disagreed with or debated.
Direction: The thesis statement guides the direction of the essay, providing a roadmap for the argument.
Evidence-based: While the thesis statement itself doesn't include evidence, it sets up an argument that can be supported with evidence in the body of the essay.
Placement: Generally, the thesis statement is placed at the end of the introduction of an essay.
Conclusion
There's a lot to think about when coming up with your thesis statement. If you can't come up with one yet, and you know the topic you need to cover, I'd recommend doing some background reading on the topic and let the data inform your thesis (which is how the true academic researchers do it!). If you're writing an academic dissertation, you'd want to come up with the thesis statement after you have conducted your literature review. And for that, read my guide on literature reviews.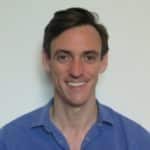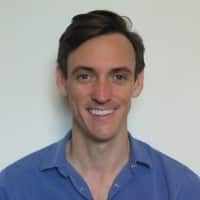 Dr. Chris Drew is the founder of the Helpful Professor. He holds a PhD in education and has published over 20 articles in scholarly journals. He is the former editor of the Journal of Learning Development in Higher Education. [Image Descriptor: Photo of Chris]