A social group is a collection of individuals who share aims and routines, a sense of unity, and a common identity (Tischler, 2011, p. 121).
In a social group, people regularly interact with one another on the basis of shared aims and identity. A social group can be a family, colleagues in a company, people living in a city district, a nation, and other similar collections. A shared sense of belonging is an important feature of social groups.
Social Groups Definition
When two or more people interact with one another, share similar characteristics, and collectively have a sense of unity, they form a social group. Social groups have very different sizes and varieties.
Sociologists differentiate between two categories of social groups:
Primary Groups describe a small, set of tight, long-lasting, direct, and intimate relationships. They are bound by a strong sense of belonging, such as those within a family or group of close friends.
The group does not have any other purpose than being together. They provide emotional warmth and comfort, with a sense of loyalty and belonging.
Secondary groups gather to achieve a specific and shared goal or to have a common interest and a sense of belonging.
Yet, they have a limited sense of belonging and last for a shorter period of time.
The relationships are impersonal, and interaction and emotional bonding are weaker.
People in your college class are examples of secondary groups. Other examples include relationships among people in businesses, governments, religious institutions, and civic associations.
Social Groups Examples
A sociology class at a university
Family
A yoga club
A music band
Colleagues in a corporate company
Nation
An athletic team
Association of business people
Close friends
Patron circles at the Metropolitan Museum of Art, New York
More Examples
animal rights organizations
anime clubs
artist cooperatives
book clubs
bridge clubs
chess clubs
community organizations
community theater organizations
cooking clubs
dance clubs
Dungeons and Dragons groups
environmental activism organizations
fan clubs
film enthusiast clubs
fitness clubs
fraternities or sororities
genealogy and family history groups
health and wellness groups
labor unions
LAN gaming clubs
language learning and exchange meetups
LGBTQ+ support organizations
military teams, batallions, etc.
musical bands
online hobby forums
outdoor adventure groups
parenting groups
philanthropic organizations
philosophy discussion forums
poker clubs
political parties
professional organizations
racial or ethnic communities
religious congregations
role-playing and cosplay groups
seniors groups
social clubs
sports teams
support groups
tabletop gaming groups
trade guilds
travel clubs
urban gardening establishments
veteran organizations
volunteer and community support networks
women's groups
workplace cooperatives
writers' co-ops
youth groups
Key Social Groups Explained
1. Family
Type: Primary Group
A family is a group of one or more parents and their children living together as a social and emotional unit.
Family is one of the important social groups. It is an example of a primary group in which family members are emotionally invested in one another and are well acquainted with one another.
Support, love, and caring are among the major features of families. The members are intimately familiar with and emotionally invested in one another.
Family communication is based on the entirety of members' personalities rather than just their social identities or positions as community leaders, students, or athletes.
2. A sociology class at a university
Type: secondary group
Students attend classes in colleges and form a social group with fellow students in those particular classes.
Students coming together at a sociology class do so only for a specific academic semester and with the purpose of learning about society through a sociological prism.
Social groups have their own set of standards and norms, which may or may not be the same as those of the broader community.
Sociology students may also share some norms such as the willingness to express their own emotions or ideas, interrupting or even challenging the professor, avoiding conflict in the classroom, discussing the paper topics, and the length and frequency of their contributions.
These are all related to the group dynamics and when the standards are broken, sanctions are applied and these may take the form of remarks, disapproving stares, or avoiding the offender. (Tischler, 2011, p.121)
3. Yoga Club
Type: Secondary group
A yoga club is an association that provides or teaches yoga-related practices such as physical activity, mindfulness and stress management exercises, and healthy eating suggestions.
A yoga club is of the secondary groups. There are several types of yoga practices. Members of a particular yoga style have a specific purpose.
The yoga groups can be Asthanga, Vinyasa, Hatha, Yin Yoga, Kundalini. A particular yoga group can differentiate itself from the rest of the groups as they each have a different set of practices, core values, and goals.
Thus the group members communicate through and follow certain predetermined rules, as well as established statuses and duties.
4. An athletic team
Type: Secondary group
An athletic team is a group of people, mostly representing sports organizations. The team may play baseball, basketball, football, and volleyball.
The athletic team is also one of the secondary groups. It is mainly big and permanent, and the members of the team and its fans can identify with the group's core values and goals and can view the out-groups with hostile emotions.
These groups can be dispersed and might have methods for enlisting new members and have a specific set of objectives and purposes.
Less intimacy characterizes these groups. However, they might have strong emotional bonds as they associate themselves with the team's core values.
5. A music band
Type: Primary Group
A music band is an ensemble of musicians that performs music. It can be defined as a primary group since it has a common purpose, sense of belonging, common identity, and direct and intimate relationships.
It is usually composed of a small group of people who gather together regularly, and the members of the group interact with one another, sharing feelings and ideas.
Music bands follow different genres, such Jazz, Rock, Funk etc. and each band can differentiate itself from others through the genre and its standards.
Conclusion
A social group is made up of two or more people who interact with one another within a set of patterns. Its members have a sense of belonging and a common purpose.
Social groups can be of various types.
A primary group is typically a small gathering. It exhibits intense social engagement and long-lasting emotional bonds. Group members care for one another and passionately identify with the group. Strong emotional bonds are an important feature of this category.
Secondary groups are larger but exhibit less intimate relationships, and play a more significant role in our lives. They enable people to gather for brief periods in order to accomplish a specific objective.
Members of secondary groups do not feel as closely connected to a group as do members of primary groups. Moreover, their emotional bonds with one another are weaker. Secondary organizations are necessary for society to function but unable to provide their members with the potential emotional benefits that primary groups can.
References
Cooley, C. H., & Rieff, P. (2017). Social organization: A study of the larger mind. London: Routledge.
Elliot, D. L. (2017). Primary groups. The Blackwell Encyclopedia of Sociology. Los Angeles: Blackwell. doi: https://doi.org/10.1002/97814 05165518.wbeosp092.pub2
Lee, S. C. (1964). The primary group as Cooley defines it. The Sociological Quarterly, 5(1), 23-34.
Litwak, E., & Szelenyi, I. (1969). Primary group structures and their functions: Kin, neighbors, and friends. American Sociological Review, 465-481.
McCormack, M., Anderson, E., Jamie, K., & David, M. (2021). Discovering sociology. New York: Bloomsbury Publishing.
Ritzer, G. (2015). Essentials of sociology. London: Sage Publications.
Tischler, Henry L. (2011). Introduction to Sociology. Wadsworth, California.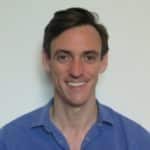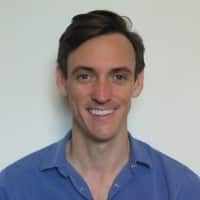 Dr. Chris Drew is the founder of the Helpful Professor. He holds a PhD in education and has published over 20 articles in scholarly journals. He is the former editor of the Journal of Learning Development in Higher Education. [Image Descriptor: Photo of Chris]