A self-performance review is a process where employees assess their own performance related to their job roles and responsibilities (Boud & Falchikov, 2010).
I'm going to prevent a wide range of examples of self-performance reviews you can copy and paste, edit, and personalize below. But first, here are some quick pieces of advice on writing your self-performance review:
First, keep a record. Consistently keep a record of your achievements, challenges, and learning experiences. This will make the self-review painless. But if you haven't done that, start now by writing down as many achievements, learning experiences, and challenges that you can brainstorm!
Second, use evidence. You should support your statements with explicit examples of your accomplishments and challenges. Providing clear examples aids in giving a comprehensive view of your performance and brings credibility to your review (Fitzpatrick, 2013).
Third, align your contributions with the organization's objectives. Illustrate how your work has contributed to the company's goals. This binds your performance to the larger strategic focus of the organization, acknowledging that your role plays an integral part in the team/company's progress (Smithers & Walker, 2015).
Finally, be realistic and self-critical (but not excessively). In plain terms, ensure that your self-appraisal is balanced by acknowledging both your strengths and areas for improvement. Constructive criticism prompts personal growth and depicts you as someone who is open to self-importance (Dahling & Whitaker, 2016).
Below is a list of strengths and weaknesses you could copy-and-paste for your own self-performance review. Build on these, by including evidence supporting your points, and aligning them with your organization's objectives. Include both strengths and weaknesses.
Self-Performance Review Examples
Strengths for a Self-Performance Review
Exceptional Communicator: Demonstrates excellent oral and written communication skills.
Conflict Manager: Excels in conflict resolution, helping to maintain a positive work atmosphere.
Time Manager: Prioritizes tasks effectively and manages time efficiently.
Eye for Detail: Has a keen eye for detail showing a consistently high commitment to quality.
Technical Pro: Demonstrates advanced technical proficiency relevant to job role.
Problem Solver: Shows great expertise in innovative problem-solving.
Able Multitasker: Has a strong ability to multitask effectively even under pressure.
Sales Achiever: Has a record of consistently meeting or exceeding sales targets.
Customer Service Star: Demonstrates exceptional customer service skills.
Responsiveness: Known for providing timely, constructive responses.
High Performer: Continually seeks ways to improve and deliver high performance.
Agile Learner: Able to quickly learn and adapt to new situations and challenges.
Team Player: Collaborates effectively with teams and supports colleagues.
Dependability: Exhibits reliability and always meets deadlines.
Initiative Taker: Proactively takes on responsibilities and challenges.
Diverse Skills: Shows proficiency in various different skills relevant to the work.
Caring Leader: Provides empathetic and effective leadership to the team.
Self-Starter: Takes initiative without needing direction.
Organisational Expert: Exhibits excellent organisational skills.
Influencer: Has a strong ability to persuade and influence others.
Committed: Shows high level of dedication to job role.
Ethical: Demonstrates strong ethical behaviour and integrity.
Creative Thinker: Provides unique solutions by thinking outside the box.
Analytic Mind: Exhibits strong analytical and strategic thinking skills.
Goal Getter: Shows high drive in setting and achieving goals.
Calm: Stays composed and calm under pressure.
Decision Maker: Makes quick and effective decisions.
Versatility: Adapts well to new roles and tasks.
Strategic Planner: Excels in laying out effective strategies to achieve objectives.
Constructive Critic: Gives well thought-out, constructive criticism.
Enthusiastic: Brings high levels of energy and enthusiasm to their role.
Resourceful: Makes effective and efficient use of available resources.
Mentally Agile: Is quick to understand new ideas and concepts.
Culturally Aware: Displays consideration and awareness of diverse cultural norms.
Empathetic: Understands and shares the feelings of others.
Respectful: Shows respect for others and their ideas.
Financial Acumen: Demonstrates strong understanding of financial concepts.
Project Management: Able to manage projects effectively from start to finish.
Presentation Skills: Can present information accurately and clearly.
Skilled Negotiator: Possesses strong negotiation skills.
Compliance Expert: Understands and adheres to necessary regulations.
Tech Savvy: Comfortable working with varying types of technology.
Constructive Feedback: Provides clear, specific feedback to improve performance.
Risk Management: Identifies and manages potential risks effectively.
Resource Allocator: Makes effective decisions about resource distribution.
Proactiveness: Anticipates needs and takes action.
Patience: Shows patience in dealing with complex situations or problems.
Resilience: Exhibits the ability to bounce back from adversity.
Delegation: Capable of assigning tasks to the right people.
Focus: Sustains attention on tasks in spite of distractions.
Transparency: Communicates openly and honestly.
Meeting Facilitation: Leads and manages meetings effectively.
Motivated: Exhibits a high level of self-motivation and drive.
Collaboration: Works well with others to achieve common goals.
Discipline: Demonstrates self-restraint and an ability to work diligently.
Humility: Accepts shortcomings and works towards self-improvement.
Mentorship: Guides and supports the growth of others.
Commitment: Exhibits strong commitment to tasks or projects.
Problem Recognition: Able to identify problems quickly and effectively.
Punctuality: Always on time and ready to work.
Weaknesses for a Self-Performance Review
Presentation Nerves: Struggles to present information clearly and confidently.
Negative Outlook: Often expresses a cynical or negative outlook in team meetings.
Trouble Delegating: Struggles with delegating tasks appropriately to team members.
Poor Time Management: Often misses deadlines due to inadequate time management.
Attachment to Routine: Has difficulty adapting to changes in methods and practices.
Limited Technical Skills: Struggles with some technical aspects of the job.
Lack of Assertiveness: Doesn't express viewpoints or ideas strongly enough.
Impatient: Struggles with patience in waiting for results or responses.
Disorganization: Has trouble keeping areas, tasks, or projects organized.
Trouble with Constructive Criticism: Finds it hard to take or give constructive feedback.
Ineffective Communication: Struggles with clear and effective communication.
Inconsistency: Performance is inconsistent, fluctuating between high and low.
Poor Prioritization: Fails to prioritize well, often focusing on less important tasks first.
Difficulty Resolving Conflict: Struggles when dealing with conflict situations.
Tardiness: Often late and lacking punctuality.
Lack of Commitment: Shows low levels of commitment to tasks or projects.
Struggles with Work-Life Balance: Tends to overwork, resulting in burnout.
Poor Leadership Skills: Struggles to lead a team or project effectively.
Inefficient Resource Management: Has issues managing and allocating resources.
Neglects Health: Doesn't prioritize personal health, affecting performance.
Difficulty Saying No: Struggles with setting boundaries and saying no.
Slow to Adapt: Has trouble adapting to new technologies or methods.
Procrastinator: Tends to put off tasks until the last minute.
Overthinker: Given to overthinking, which impedes decisiveness and efficiency.
Lacks Creativity: Struggles with creative thinking and problem-solving.
Avoids Risks: Is overly risk-averse and consequently misses opportunities.
Inflexible: Shows little flexibility in plans or ideas.
Impulsive: Makes decisions or takes action too hastily.
Difficulty Accepting Help: Hesitates to accept or ask for help.
Shy: Struggles to voice ideas or concerns in groups or meetings.
Overconfident: Overestimates abilities leading to failure or errors.
Difficulty Following Instructions: Often misunderstands or fails to follow directions.
Overdependence on Tools: Overly reliant on tools or software.
Difficulty with Collaboration: Struggles to work effectively in a team.
Low Motivation: Lacks self-motivation or enthusiasm at times.
Lack of Empathy: Finds it hard to understand or appreciate colleagues' perspectives.
Misjudges Situations: Often misreads situations or people.
Resistant to Change: Resists changes to routine or familiar procedures.
Difficulty Setting Goals: Struggles to set clear and achievable personal goal.
Misses Details: Tends to overlook smaller, but important details.
Financial Mismanagement: Struggles to manage budget and financial responsibilities.
Negative Attitude Towards Feedback: Receives feedback negatively or defensively.
Difficulty with Multi-tasking: Struggles to handle multiple tasks simultaneously.
Poor Networking Skills: Finds it hard to create effective professional networks.
Lacks Initiative: Doesn't take action unless directed or prompted.
Difficulty in Confrontation: Avoids confrontational or difficult conversations.
Trouble in Making Decisions: Finds it challenging to make timely and effective decisions.
Doesn't Meet Expectations: Consistently underperforms or fails to meet goals.
Lack of Innovation: Struggles to come up with innovative ideas or solutions.
Incomplete Knowledge: Has gaps in necessary job-related knowledge or skills.
Fear of Failure: Allows fear of failure to hinder risk-taking and ambition.
Micromanager: Tends to micromanage instead of trusting team capabilities.
Difficulty Handling Pressure: Performance dips under high stress or pressure.
Poor Negotiation Skills: Struggles to negotiate effectively.
Bad Work-Life Balance: Struggles to balance work priorities and personal life.
Difficulty Self-Reflecting: Finds it hard to analyze own performance.
Poor Listening Skills: Fails to listen completely to colleagues or superiors.
Inability to Prioritize: Struggles to differentiate important tasks.
Perfectionist: Tends to get hung up on perfection, hindering progress.
Lacks Enthusiasm: Doesn't display enthusiasm leading to uninspired results.
Completed Examples in Various Fields
1. A Customer Service Representative Self-Review
"Consistently, I've strived to provide excellent customer service, as evidenced by my average customer rating of 4.7/5. I have faced challenges, specifically during peak hours, managing the high volume of calls, and sometimes I have struggled to meet wait time targets during these periods. Moving forward, I will enroll in time-management courses to enhance my skills and increase efficiency."
2. A Social Media Manager's Self-Review
"Over the course of the year, my social media campaigns have increased the company's online following by 30%, a clear indication of my capacity to reach and engage our target audience. However, I acknowledge that my monitoring and response to customer feedback on social media platforms need improvement. To remedy this, I aim to establish more rigorous procedures for customer interaction tracking and response."
3. A Project Manager's Self-Review
"Toward project management, I have successfully led and completed six major projects this year, under budget and by meeting all deadlines. My team management skills, however, require refinement as delegation of tasks has been a challenge. I plan to attend leadership workshops to better my team management abilities and improve project workflow."
4. A Software Developer's Self-Review
"Focused on delivering high-quality results, I successfully developed and deployed three software applications that have streamlined operational processes within the company. There's a need to increase my knowledge in emerging technologies, as I have sometimes struggled with new tools. I've set a profession goal to engage in continuous learning by enrolling in annual industry-related courses and seminars."
5. A Sales Associate's Self-Review
"Evidently, my sales performance has improved, surpassing quotas by 15% in each quarter. However, I encountered difficulties with up-selling products to walk-in customers, and this is an area where I believe my sales approach needs to be reiterated. I plan to work closely with our sales manager and initiate shadowing sessions to learn more about up-selling techniques and incorporate them into my sales approach."
6. An Accountant's Self-Review
"As an accountant, I've successfully reconciled over a hundred accounts this year while maintaining high-level accuracy. Despite these victories, I have noticed a slow-down in my productivity during peak audit periods. To tackle this issue, I will enhance my skills in using auditing software and learn new techniques for efficient audit handling."
7. A Human Resources Manager's Self-Review
"In fulfilling my responsibilities as an HR Manager, I've innovatively streamlined recruitment processes that led to a 20% decrease in hiring costs. I've struggled, however, with timely execution of tasks during peak recruitment periods. For improvements, I aim to explore automation tools for recruitment and administer more efficient time management strategies."
8. A Content Writer's Self-Review
"Throughout the year, I've successfully delivered every content task assigned to me, leading to increased web traffic and reader engagement. There were instances where I faced challenges in conducting efficient keyword research leading to longer content creation cycles. To address this, I plan to undertake a professional SEO course to enhance my keyword research skills."
9. A Product Manager's Self-Review
"Launched two successful products to market after conducting in-depth market research and planning. However, I have experienced difficulties maintaining effective communication with the development team, leading to a couple of delayed deliverables. To improve my abilities in cross-team collaboration, I will enroll in relevant training and routine inter-department meetings."
10. A Graphic Designer's Self-Review
"Delivered powerful and visually engaging designs that improved brand recall and online presence. Recognizing a limitation, my proficiency in using a variety of designing software has been sub-par. I intend to dedicate time to learning new design tools, which will enhance my skill set and ultimately result in diverse and dynamic designs."
Conclusion
Self-performance reviews serve as a multi-functional tool that caters to various aspects of organizational development. From fostering self-awareness and communication to promoting goal alignment, this introspective process proves to be vital in encouraging overall work performance and growth. Follow the four tips from the introduction, select both strengths and weaknesses, add evidence, and personalize, and you're on your way to a great self-evaluation!
References
Boud, D., & Falchikov, N. (2010). Aligning assessment with long-term learning. Assessment & Evaluation in Higher Education, 31(4), 399-413. doi: https://doi.org/10.1080/02602930600679050
Dahling, J., & Whitaker, B. G. (2016). When can feedback-seeking behavior result in a better performance rating? Investigating the moderating role of political skill. Human Performance, 29(1), 73-88. doi: https://doi.org/10.1080/08959285.2016.1148037
Fitzpatrick, J. (2013). Self-assessment processes and tools: a guide for leaders of assessors. Auckland: New Zealand Qualifications Authority.
Smithers, G. L., & Walker, D. H. T. (2015). The effect of the workplace on motivation and demotivation of construction professionals. Construction Economics and Building, 15(4), 107-122. doi: https://doi.org/10.1080/014461900433113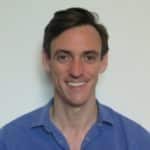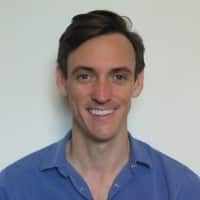 Dr. Chris Drew is the founder of the Helpful Professor. He holds a PhD in education and has published over 20 articles in scholarly journals. He is the former editor of the Journal of Learning Development in Higher Education. [Image Descriptor: Photo of Chris]