Are you feeling overwhelmed by referencing?
When you're first asked to do referencing in an essay it can be hard to get your head around it. If it's been a while since you were first taught how to reference, it can be intimidating to ask again how to do it!
I have so many students who consistently lose marks just because they didn't get referencing right! They're either embarrassed to ask for extra help or too lazy to learn how to solve the issues.
So, here's a post that will help you solve the issues on your own.
Already think you're good at referencing? No worries. This post goes through some surprising and advanced strategies for anyone to improve no matter what level you are at!
In this post I'm going to show you exactly how to reference in an essay. I'll explain why we do it and I'll show you 9 actionable tips on getting referencing right that I'm sure you will not have heard anywhere else!
The post is split into three parts:
If you think you've already got a good understanding of the basics, you can jump to our 9 Advanced Strategies section.
Part 1: What is a Reference and What is a Citation?
What is a Citation?
An in-text mention of your source. A citation is a short mention of the source you got the information from, usually in the middle or end of a sentence in the body of your paragraph. It is usually abbreviated so as not to distract the reader too much from your own writing. Here's two examples of citations. The first is in APA format. The second is in MLA format:
APA: Archaeological records trace the original human being to equatorial Africa about 250,000–350,000 years ago (Schlebusch & Jakobsson, 2018).
MLA: Archaeological records trace the original human being to equatorial Africa about 250,000–350,000 years ago (Schlebusch and Jakobsson 1).
In APA format, you've got the authors and year of publication listed. In MLA format, you've got the authors and page number listed. If you keep reading, I'll give some more tips on formatting further down in this article.
And a Reference is:
What is a Reference?
A reference is the full details of a source that you list at the end of the article. For every citation (see above) there needs to be a corresponding reference at the end of the essay showing more details about that source. The idea is that the reader can see the source in-text (i.e. they can look at the citation) and if they want more information they can jump to the end of the page and find out exactly how to go about finding the source.
Here's how you would go about referencing the Schlebusch and Jakobsson source in a list at the end of the essay. Again, I will show you how to do it in APA and MLA formats:
APA: Schlebusch, C. & Jakobsson, M. (2018). Tales of Human Migration, Admixture, and Selection in Africa. Annual Review of Genomics and Human Genetics, 11(33), 1–24.
MLA: Schlebusch, Carina and Mattias Jakobsson. "Tales of Human Migration, Admixture, and Selection in Africa." Annual Review of Genomics and Human Genetics, vol. 11, no. 33, 2018, pp. 1–24.
In strategy 1 below I'll show you the easiest and fool proof way to write these references perfectly every time.
One last quick note: sometimes we say 'reference' when we mean 'citation'. That's pretty normal. Just roll with the punches. It's usually pretty easy to pick up on what our teacher means regardless of whether they use the word 'reference' or 'citation'.
Part 2: Why Reference in an Essay? (4 Things you Should Know)
Referencing in an essay is important. By the time you start doing 200-level courses, you probably won't pass the course unless you reference appropriately. So, the biggest answer to 'why reference?' is simple: Because you Have To!
Okay let's be serious though … here's the four top 'real' reasons to reference:
1. Referencing shows you Got an Expert's Opinion
You can't just write an essay on what you think you know. This is a huge mistake of beginning students. Instead this is what you need to do:
Top Tip: Essays at university are supposed to show off that you've learned new information by reading the opinions of experts.
Every time you place a citation in your paragraph, you're showing that the information you're presenting in that paragraph was provided to you by an expert. In other words, it means you consulted an expert's opinion to build your knowledge.
If you have citations throughout the essay with links to a variety of different expert opinions, you'll show your marker that you did actually genuinely look at what the experts said with an open mind and considered their ideas.
This will help you to grow your grades.
2. Referencing shows you read your Assigned Readings
Your teacher will most likely give you scholarly journal articles or book chapters to read for homework between classes. You might have even talked about those assigned readings in your seminars and tutorials.
Great! The assigned readings are very important to you.
You should definitely cite the assigned readings relevant to your essay topic in your evaluative essay (unless your teacher tells you not to). Why? I'll explain below.
Firstly, the assigned readings were selected by your teacher because your teacher (you know, the person who's going to mark your essay) believes they're the best quality articles on the topic. Translation: your teacher gave you the best source you're going to find. Make sure you use it!
Secondly, by citing the assigned readings you are showing your teacher that you have been paying attention throughout the course. You are showing your teacher that you have done your homework, read those assigned readings and paid attention to them. When my students submit an essay that has references to websites, blogs, wikis and magazines I get very frustrated. Why would you cite low quality non-expert sources like websites when I gave you the expert's article!? Really, it frustrates me so, so much.
So, cite the assigned readings to show your teacher you read the scholarly articles your teacher gave to you. It'll help you grow your marks.
3. Referencing deepens your Knowledge
Okay, so you understand that you need to use referencing to show you got experts' opinions on the topic.
But there's more to it than that. There's actually a real benefit for your learning.
If you force yourself to cite two expert sources per paragraph, you're actually forcing yourself to get two separate pieces of expert knowledge. This will deepen your knowledge!
So, don't treat referencing like a vanity exercise to help you gain more marks. Actually view it as an opportunity to develop deeper understandings of the topic!
When you read expert sources, aim to pick up on some new gems of knowledge that you can discuss in your essays. Some things you should look out for when finding sources to reference:
Examples that link ideas to real life. Do the experts provide real-life examples that you can mention in your essay?
Facts and figures. Usually experts have conducted research on a topic and provide you with facts and figures from their research. Use those facts and figures to deepen your essay!
Short Quotes. Did your source say something in a really interesting, concise or surprising way? Great! You can quote that source in your essay.
New Perspectives. Your source might give you another perspective, angle or piece of information that you can add to your paragraph so that it's a deep, detailed and interesting paragraph.
So, the reason we ask you to reference is at the end of the day because it's good for you: it helps you learn!
4. Referencing backs up your Claims
You might think you already know a ton of information about the topic and be ready to share your mountains of knowledge with your teacher. Great!
So, should you still reference?
Yes. Definitely.
You need to show that you're not the only person with your opinion. You need to 'stand on the shoulders of giants.' Show what other sources have said about your points to prove that experts agree with you.
You should be saying: this is my opinion and it's based on facts, expert opinions and deep, close scrutiny of all the arguments that exist out there.
If you make a claim that no one else has made, your teacher is going to be like "Have you even been reading the evidence on this topic?" The answer, if there are no citations is likely: No. You haven't.
Even if you totally disagree with the experts, you still need to say what their opinions are! You'll need to say: "This is the experts' opinions. And this is why I disagree."
So, yes, you need to reference to back up every claim. Try to reference twice in every paragraph to achieve this.
Part 3: Strategies for How to Reference in an Essay (9 Strategies of Top Students)
Let's get going with our top strategies for how to reference in an essay! These are strategies that you probably haven't heard elsewhere. They work for everyone – from beginner to advanced! Let's get started:
1. Print out your Reference Style Cheat Sheet
Referencing is hard and very specific. You need to know where to place your italics, where the commas go and whether to use an initial for full name for an author.
There are so many details to get right.
And here's the bad news: The automated referencing apps and websites nearly always get it wrong! They tell you they can generate the citation for you. The fact of the matter is: they can't!
Here's the best way to get referencing right: Download a referencing cheat sheet and have it by your side while writing your essay.
Your assignment outline should tell you what type of referencing you should use. Different styles include: APA Style, MLA Style, Chicago Style, Harvard Style, Vancouver Style … and many more!
You need to find out which style you need to use and download your cheat sheet. You can jump onto google to find a cheat sheet by typing in the google bar:
Your university might also offer a cheat sheet for you.
Download a pdf version of the referencing style cheat sheet, print it out, and place it on your pinboard or by your side when writing your essay.
2. Only cite Experts
There are good and bad sources to cite in an essay.
You should only cite sources written, critiqued and edited by experts. This shows that you have got the skill of finding information that is authoritative. You haven't just used information that any old person popped up on their blog. You haven't just gotten information from your local newspaper. Instead, you got information from the person who is an absolute expert on the topic.
Here's an infographic listing sources that you should and shouldn't cite. Feel free to share this infographic on social media, with your teachers and your friends:
3. Always use Google Scholar
Always. Use. Google. Scholar.
Ten years ago students only had their online university search database to find articles. Those university databases suck. They rarely find the best quality sources and there's always a big mix of completely irrelevant sources mixed in there.
Google Scholar is better at finding the sources you want. That's because it looks through the whole article abstract and analyses it to see if it's relevant to your search keywords. By contrast, most university search databases rely only on the titles of articles.
Use the power of the best quality search engine in the world to find scholarly sources.
Note: Google and Google Scholar are different search engines.
To use Google Scholar, go to: https://scholar.google.com
Then, search on google scholar using keywords. I'm going to search keywords for an essay on the topic: "What are the traits of a good nurse?"
Here's what came up when I pressed search:
Notice that the top source on this list doesn't have a link to a Pdf or Html document next to it? That means you don't have direct access to it. You'd probably have to pay for it. So, look for sources that look relevant that have a direct link to the source. I've circled those three sources in red above.
If you really like the idea of that first source, I recommend copying the title and trying your University online search database. Your university may give you free access.
4. Cite at least 50% sources you found on your Own Research
Okay, so I've told you that you should cite both assigned readings and readings you find from Google Scholar.
Here's the ideal mix of assigned sources and sources that you found yourself: 50/50.
Your teacher will want to see that you can use both assigned readings and do your own additional research to write a top essay. This shows you've got great research skills but also pay attention to what is provided in class.
I recommend that you start with the assigned readings and try to get as much information out of them, then find your own additional sources beyond that using Google Scholar.
So, if your essay has 10 citations, a good mix is 5 assigned readings and 5 readings you found by yourself.
5. Cite Newer Sources
As a general rule, the newer the source the better.
The best rule of thumb that most teachers follow is that you should aim to mostly cite sources from the past 10 years. I usually accept sources from the past 15 years when marking essays.
However, sometimes you have a really great source that's 20, 30 or 40 years old. You should only cite these sources if they're what we call 'seminal texts'. A seminal text is one that was written by an absolute giant in your field and revolutionized the subject.
Here's some examples of seminal authors whose old articles you would be able to cite despite the fact that they're old:
Education: Vygotsky, Friere, Piaget
Sociology: Weber, Marx, C. Wright Mills
Psychology: Freud, Rogers, Jung
Even if I cite seminal authors, I always aim for at least 80% of my sources to have been written in the past 10 years.
6. Reference twice per Paragraph
How much should you reference?
Here's a good strategy: Provide two citations in every paragraph in the body of the essay.
It's not compulsory to reference in the introduction and conclusion. However, in all the other paragraphs, aim for two citations.
Let's go over the key strategies for achieving this:
These two citations should be to different sources, not the same sources twice;
Two citations per paragraph shows your points are backed up by not one, but two expert sources;
Place one citation in the first half of the paragraph and one in the second half. This will indicate to your marker that all the points in the whole paragraph are backed up by your citations.
This is a good rule of thumb for you when you're not sure when and how often to reference. When you get more confident with your referencing, you can mix this up a little.
7. The sum total of your sources should be minimum 1 per 150 words
You can, of course, cite one source more than once throughout the essay. You might cite the same source in the second, fourth and fifth paragraphs. That's okay.
But, you don't want your whole essay to be based on a narrow range of sources. You want your marker to see that you have consulted multiple sources to get a wide range of information on the topic. Your marker wants to know that you've seen a range of different opinions when coming to your conclusions.
When you get to the end of your essay, check to see how many sources are listed in the end-text reference list. A good rule of thumb is 1 source listed in the reference list per 150 words. Here's how that breaks down by essay size:
1500 word essay: 10 sources (or more) listed in the reference list
2000 word essay: 13 sources (or more) listed in the reference list
3000 word essay: 20 sources (or more) listed in the reference list
5000 word essay: 33 sources (or more) listed in the reference list
8. Instantly improve your Reference List with these Three Tips
Here's two things you can do to instantly improve your reference list. It takes less than 20 seconds and gives your reference list a strong professional finish:
a) Ensure the font size and style are the same
You will usually find that your whole reference list ends up being in different font sizes and styles. This is because you tend to copy and paste the titles and names in the citations from other sources. If you submit the reference list with font sizes and styles that are not the same as the rest of the essay, the piece looks really unprofessional.
So, quickly highlight the whole reference list and change its font to the same font size and style as the rest of your essay. The screencast at the end of Step 8 walks you through this if you need a hand!
b) List your sources in alphabetical order.
Nearly every referencing style insists that references be listed in alphabetical order. It's a simple thing to do before submitting and makes the piece look far more professional.
If you're using Microsoft Word, simply highlight your whole reference list and click the A>Z button in the toolbar. If you can't see it, you need to be under the 'home' tab (circled below):
c) Use a Hanging Indent in the Reference List
You've probably never heard of a hanging indent. It's a style where the second line of the reference list is indented further from the left-hand side of the page than the first line. It's a strategy that's usually used in reference lists provided in professional publications.
If you use the hanging indent, your reference list will look far more professional.
Here's a quick video of me doing it for you:
9. Do one special edit especially for Referencing Style
The top students edit their essays three to five times spaced out over a week or more before submitting. One of those edits should be specifically for ensuring your reference list adheres to the referencing style that your teacher requires.
To do this, I recommend you get that cheat sheet printout that I mentioned in Step 1 and have it by your side while you read through the piece. Pay special attention to the use of commas, capital letters, brackets and page numbers for all citations. Also pay attention to the reference list: correct formatting of the reference list can be the difference between getting the top mark in the class and the fifth mark in the class. At the higher end of the marking range, things get competitive and formatting of the reference list counts.
A Quick Summary of the 9 Top Strategies…
Referencing is not easy. Sometimes it can be the most frustrating part of an assignment. But, getting it right can pay big dividends when it comes to getting top marks in your assignment.
Follow the rules of your referencing style guide (and that cheat sheet I recommended!) and use the top 9 tips above to improve your referencing and get top marks. Not only will your referencing look more professional, you'll probably increase the quality of the content of your piece as well when you follow these tips!
Here's a final summary of the 9 top tips:
Strategies for How to Reference in an Essay (9 Strategies of Top Students)
Print out your Reference Style Cheat Sheet
Only cite Experts
Always use Google Scholar
Cite at least 50% sources you found on your Own Research
Cite Newer Sources
Reference twice per Paragraph
The sum total of your sources should be minimum 1 per 150 words
Instantly improve your Reference List with these Three Tips
Do one special edit especially for Referencing Style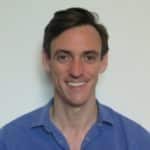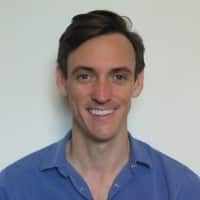 Dr. Chris Drew is the founder of the Helpful Professor. He holds a PhD in education and has published over 20 articles in scholarly journals. He is the former editor of the Journal of Learning Development in Higher Education. [Image Descriptor: Photo of Chris]