Problem-solving is a process where you're tasked with identifying an issue and coming up with the most practical and effective solution.
This indispensable skill is necessary in several aspects of life, from personal relationships to education to business decisions.
Problem-solving aptitude boosts rational thinking, creativity, and the ability to cooperate with others. It's also considered essential in 21st Century workplaces.
If explaining your problem-solving skills in an interview, remember that the employer is trying to determine your ability to handle difficulties. Focus on explaining exactly how you solve problems, including by introducing your thoughts on some of the following frameworks and how you've applied them in the past.
Problem-Solving Examples
1. Divergent Thinking
Divergent thinking refers to the process of coming up with multiple different answers to a single problem. It's the opposite of convergent thinking, which would involve coming up with a singular answer.
The benefit of a divergent thinking approach is that it can help us achieve blue skies thinking – it lets us generate several possible solutions that we can then critique and analyze.
In the realm of problem-solving, divergent thinking acts as the initial spark. You're working to create an array of potential solutions, even those that seem outwardly unrelated or unconventional, to get your brain turning and unlock out-of-the-box ideas.
This process paves the way for the decision-making stage, where the most promising ideas are selected and refined.
Go Deeper: Divervent Thinking Examples
2. Convergent Thinking
Next comes convergent thinking, the process of narrowing down multiple possibilities to arrive at a single solution.
This involves using your analytical skills to identify the best, most practical, or most economical solution from the pool of ideas that you generated in the divergent thinking stage.
In a way, convergent thinking shapes the "roadmap" to solve a problem after divergent thinking has supplied the "destinations."
Have a think about which of these problem-solving skills you're more adept at: divergent or convergent thinking?
Go Deeper: Convergent Thinking Examples
3. Brainstorming
Brainstorming is a group activity designed to generate a multitude of ideas regarding a specific problem. It's divergent thinking as a group, which helps unlock even more possibilities.
A typical brainstorming session involves uninhibited and spontaneous ideation, encouraging participants to voice any possible solutions, no matter how unconventional they might appear.
It's important in a brainstorming session to suspend judgment and be as inclusive as possible, allowing all participants to get involved.
By widening the scope of potential solutions, brainstorming allows better problem definition, more creative solutions, and helps to avoid thinking "traps" that might limit your perspective.
Go Deeper: Brainstorming Examples
4. Thinking Outside the Box
The concept of "thinking outside the box" encourages a shift in perspective, urging you to approach problems from an entirely new angle.
Rather than sticking to traditional methods and processes, it involves breaking away from conventional norms to cultivate unique solutions.
In problem-solving, this mindset can bypass established hurdles and bring you to fresh ideas that might otherwise remain undiscovered.
Think of it as going off the beaten track when regular routes present roadblocks to effective resolution.
5. Case Study Analysis
Analyzing case studies involves a detailed examination of real-life situations that bear relevance to the current problem at hand.
For example, if you're facing a problem, you could go to another environment that has faced a similar problem and examine how they solved it. You'd then bring the insights from that case study back to your own problem.
This approach provides a practical backdrop against which theories and assumptions can be tested, offering valuable insights into how similar problems have been approached and resolved in the past.
See a Broader Range of Analysis Examples Here
6. Action Research
Action research involves a repetitive process of identifying a problem, formulating a plan to address it, implementing the plan, and then analyzing the results. It's common in educational research contexts.
The objective is to promote continuous learning and improvement through reflection and action. You conduct research into your problem, attempt to apply a solution, then assess how well the solution worked. This becomes an iterative process of continual improvement over time.
For problem-solving, this method offers a way to test solutions in real-time and allows for changes and refinements along the way, based on feedback or observed outcomes. It's a form of active problem-solving that integrates lessons learned into the next cycle of action.
Go Deeper: Action Research Examples
7. Information Gathering
Fundamental to solving any problem is the process of information gathering.
This involves collecting relevant data, facts, and details about the issue at hand, significantly aiding in the understanding and conceptualization of the problem.
In problem-solving, information gathering underpins every decision you make.
This process ensures your actions are based on concrete information and evidence, allowing for an informed approach to tackle the problem effectively.
8. Seeking Advice
Seeking advice implies turning to knowledgeable and experienced individuals or entities to gain insights on problem-solving.
It could include mentors, industry experts, peers, or even specialized literature.
The value in this process lies in leveraging different perspectives and proven strategies when dealing with a problem. Moreover, it aids you in avoiding pitfalls, saving time, and learning from others' experiences.
9. Creative Thinking
Creative thinking refers to the ability to perceive a problem in a new way, identify unconventional patterns, or produce original solutions.
It encourages innovation and uniqueness, often leading to the most effective results.
When applied to problem-solving, creative thinking can help you break free from traditional constraints, ideal for potentially complex or unusual problems.
Go Deeper: Creative Thinking Examples
10. Conflict Resolution
Conflict resolution is a strategy developed to resolve disagreements and arguments, often involving communication, negotiation, and compromise.
When employed as a problem-solving technique, it can diffuse tension, clear bottlenecks, and create a collaborative environment.
Effective conflict resolution ensures that differing views or disagreements do not become roadblocks in the process of problem-solving.
Go Deeper: Conflict Resolution Examples
11. Addressing Bottlenecks
Bottlenecks refer to obstacles or hindrances that slow down or even halt a process.
In problem-solving, addressing bottlenecks involves identifying these impediments and finding ways to eliminate them.
This effort not only smooths the path to resolution but also enhances the overall efficiency of the problem-solving process.
For example, if your workflow is not working well, you'd go to the bottleneck – that one point that is most time consuming – and focus on that. Once you 'break' this bottleneck, the entire process will run more smoothly.
12. Market Research
Market research involves gathering and analyzing information about target markets, consumers, and competitors.
In sales and marketing, this is one of the most effective problem-solving methods. The research collected from your market (e.g. from consumer surveys) generates data that can help identify market trends, customer preferences, and competitor strategies.
In this sense, it allows a company to make informed decisions, solve existing problems, and even predict and prevent future ones.
13. Root Cause Analysis
Root cause analysis is a method used to identify the origin or the fundamental reason for a problem.
Once the root cause is determined, you can implement corrective actions to prevent the problem from recurring.
As a problem-solving procedure, root cause analysis helps you to tackle the problem at its source, rather than dealing with its surface symptoms.
Go Deeper: Root Cause Analysis Examples
14. Mind Mapping
Mind mapping is a visual tool used to structure information, helping you better analyze, comprehend and generate new ideas.
By laying out your thoughts visually, it can lead you to solutions that might not have been apparent with linear thinking.
In problem-solving, mind mapping helps in organizing ideas and identifying connections between them, providing a holistic view of the situation and potential solutions.
15. Trial and Error
The trial and error method involves attempting various solutions until you find one that resolves the problem.
It's an empirical technique that relies on practical actions instead of theories or rules.
In the context of problem-solving, trial and error allows you the flexibility to test different strategies in real situations, gaining insights about what works and what doesn't.
16. SWOT Analysis
SWOT is an acronym standing for Strengths, Weaknesses, Opportunities, and Threats.
It's an analytic framework used to evaluate these aspects in relation to a particular objective or problem.
In problem-solving, SWOT Analysis helps you to identify favorable and unfavorable internal and external factors. It helps to craft strategies that make best use of your strengths and opportunities, whilst addressing weaknesses and threats.
Go Deeper: SWOT Analysis Examples
17. Scenario Planning
Scenario planning is a strategic planning method used to make flexible long-term plans.
It involves imagining, and then planning for, multiple likely future scenarios.
By forecasting various directions a problem could take, scenario planning helps manage uncertainty and is an effective tool for problem-solving in volatile conditions.
18. Six Thinking Hats
The Six Thinking Hats is a concept devised by Edward de Bono that proposes six different directions or modes of thinking, symbolized by six different hat colors.
Each hat signifies a different perspective, encouraging you to switch 'thinking modes' as you switch hats. This method can help remove bias and broaden perspectives when dealing with a problem.
19. Decision Matrix Analysis
Decision Matrix Analysis is a technique that allows you to weigh different factors when faced with several possible solutions.
After listing down the options and determining the factors of importance, each option is scored based on each factor.
Revealing a clear winner that both serves your objectives and reflects your values, Decision Matrix Analysis grounds your problem-solving process in objectivity and comprehensiveness.
20. Pareto Analysis
Also known as the 80/20 rule, Pareto Analysis is a decision-making technique.
It's based on the principle that 80% of problems are typically caused by 20% of the causes, making it a handy tool for identifying the most significant issues in a situation.
Using this analysis, you're likely to direct your problem-solving efforts more effectively, tackling the root causes producing most of the problem's impact.
21. Critical Thinking
Critical thinking refers to the ability to analyze facts to form a judgment objectively.
It involves logical, disciplined thinking that is clear, rational, open-minded, and informed by evidence.
For problem-solving, critical thinking helps evaluate options and decide the most effective solution. It ensures your decisions are grounded in reason and facts, and not biased or irrational assumptions.
Go Deeper: Critical Thinking Examples
22. Hypothesis Testing
Hypothesis testing usually involves formulating a claim, testing it against actual data, and deciding whether to accept or reject the claim based on the results.
In problem-solving, hypotheses often represent potential solutions. Hypothesis testing provides verification, giving a statistical basis for decision-making and problem resolution.
Usually, this will require research methods and a scientific approach to see whether the hypothesis stands up or not.
Go Deeper: Types of Hypothesis Testing
23. Cost-Benefit Analysis
A cost-benefit analysis (CBA) is a systematic process of weighing the pros and cons of different solutions in terms of their potential costs and benefits.
It allows you to measure the positive effects against the negatives and informs your problem-solving strategy.
By using CBA, you can identify which solution offers the greatest benefit for the least cost, significantly improving efficacy and efficiency in your problem-solving process.
Go Deeper: Cost-Benefit Analysis Examples
24. Simulation and Modeling
Simulations and models allow you to create a simplified replica of real-world systems to test outcomes under controlled conditions.
In problem-solving, you can broadly understand potential repercussions of different solutions before implementation.
It offers a cost-effective way to predict the impacts of your decisions, minimizing potential risks associated with various solutions.
25. Delphi Method
The Delphi Method is a structured communication technique used to gather expert opinions.
The method involves a group of experts who respond to questionnaires about a problem. The responses are aggregated and shared with the group, and the process repeats until a consensus is reached.
This method of problem solving can provide a diverse range of insights and solutions, shaped by the wisdom of a collective expert group.
26. Cross-functional Team Collaboration
Cross-functional team collaboration involves individuals from different departments or areas of expertise coming together to solve a common problem or achieve a shared goal.
When you bring diverse skills, knowledge, and perspectives to a problem, it can lead to a more comprehensive and innovative solution.
In problem-solving, this promotes communal thinking and ensures that solutions are inclusive and holistic, with various aspects of the problem being addressed.
27. Benchmarking
Benchmarking involves comparing one's business processes and performance metrics to the best practices from other companies or industries.
In problem-solving, it allows you to identify gaps in your own processes, determine how others have solved similar problems, and apply those solutions that have proven to be successful.
It also allows you to compare yourself to the best (the benchmark) and assess where you're not as good.
28. Pros-Cons Lists
A pro-con analysis aids in problem-solving by weighing the advantages (pros) and disadvantages (cons) of various possible solutions.
This simple but powerful tool helps in making a balanced, informed decision.
When confronted with a problem, a pro-con analysis can guide you through the decision-making process, ensuring all possible outcomes and implications are scrutinized before arriving at the optimal solution. Thus, it helps to make the problem-solving process both methodical and comprehensive.
29. 5 Whys Analysis
The 5 Whys Analysis involves repeatedly asking the question 'why' (around five times) to peel away the layers of an issue and discover the root cause of a problem.
As a problem-solving technique, it enables you to delve into details that you might otherwise overlook and offers a simple, yet powerful, approach to uncover the origin of a problem.
For example, if your task is to find out why a product isn't selling your first answer might be: "because customers don't want it", then you ask why again – "they don't want it because it doesn't solve their problem", then why again – "because the product is missing a certain feature" … and so on, until you get to the root "why".
30. Gap Analysis
Gap analysis entails comparing current performance with potential or desired performance.
You're identifying the 'gaps', or the differences, between where you are and where you want to be.
In terms of problem-solving, a Gap Analysis can help identify key areas for improvement and design a roadmap of how to get from the current state to the desired one.
31. Design Thinking
Design thinking is a problem-solving approach that involves empathy, experimentation, and iteration.
The process focuses on understanding user needs, challenging assumptions, and redefining problems from a user-centric perspective.
In problem-solving, design thinking uncovers innovative solutions that may not have been initially apparent and ensures the solution is tailored to the needs of those affected by the issue.
32. Analogical Thinking
Analogical thinking involves the transfer of information from a particular subject (the analogue or source) to another particular subject (the target).
In problem-solving, you're drawing parallels between similar situations and applying the problem-solving techniques used in one situation to the other.
Thus, it allows you to apply proven strategies to new, but related problems.
33. Lateral Thinking
Lateral thinking requires looking at a situation or problem from a unique, sometimes abstract, often non-sequential viewpoint.
Unlike traditional logical thinking methods, lateral thinking encourages you to employ creative and out-of-the-box techniques.
In solving problems, this type of thinking boosts ingenuity and drives innovation, often leading to novel and effective solutions.
Go Deeper: Lateral Thinking Examples
34. Flowcharting
Flowcharting is the process of visually mapping a process or procedure.
This form of diagram can show every step of a system, process, or workflow, enabling an easy tracking of the progress.
As a problem-solving tool, flowcharts help identify bottlenecks or inefficiencies in a process, guiding improved strategies and providing clarity on task ownership and process outcomes.
35. Multivoting
Multivoting, or N/3 voting, is a method where participants reduce a large list of ideas to a prioritized shortlist by casting multiple votes.
This voting system elevates the most preferred options for further consideration and decision-making.
As a problem-solving technique, multivoting allows a group to narrow options and focus on the most promising solutions, ensuring more effective and democratic decision-making.
36. Force Field Analysis
Force Field Analysis is a decision-making technique that identifies the forces for and against change when contemplating a decision.
The 'forces' represent the differing factors that can drive or hinder change.
In problem-solving, Force Field Analysis allows you to understand the entirety of the context, favoring a balanced view over a one-sided perspective. A comprehensive view of all the forces at play can lead to better-informed problem-solving decisions.
37. TRIZ
TRIZ, which stands for "The Theory of Inventive Problem Solving," is a problem-solving, analysis, and forecasting methodology.
It focuses on finding contradictions inherent in a scenario. Then, you work toward eliminating the contraditions through finding innovative solutions.
So, when you're tackling a problem, TRIZ provides a disciplined, systematic approach that aims for ideal solutions and not just acceptable ones. Using TRIZ, you can leverage patterns of problem-solving that have proven effective in different cases, pivoting them to solve the problem at hand.
38. A3 Problem Solving
A3 Problem Solving, derived from Lean Management, is a structured method that uses a single sheet of A3-sized paper to document knowledge from a problem-solving process.
Named after the international paper size standard of A3 (or 11-inch by 17-inch paper), it succinctly records all key details of the problem-solving process from problem description to the root cause and corrective actions.
Used in problem-solving, this provides a straightforward and logical structure for addressing the problem, facilitating communication between team members, ensuring all critical details are included, and providing a record of decisions made.
39. Scenario Analysis
Scenario Analysis is all about predicting different possible future events depending upon your decision.
To do this, you look at each course of action and try to identify the most likely outcomes or scenarios down the track if you take that course of action.
This technique helps forecast the impacts of various strategies, playing each out to their (logical or potential) end. It's a good strategy for project managers who need to keep a firm eye on the horizon at all times.
When solving problems, Scenario Analysis assists in preparing for uncertainties, making sure your solution remains viable, regardless of changes in circumstances.
How to Answer "Demonstrate Problem-Solving Skills" in an Interview
When asked to demonstrate your problem-solving skills in an interview, the STAR method often proves useful. STAR stands for Situation, Task, Action, and Result.
Situation: Begin by describing a specific circumstance or challenge you encountered. Make sure to provide enough detail to allow the interviewer a clear understanding. You should select an event that adequately showcases your problem-solving abilities.
For instance, "In my previous role as a project manager, we faced a significant issue when our key supplier abruptly went out of business."
Task: Explain what your responsibilities were in that situation. This serves to provide context, allowing the interviewer to understand your role and the expectations placed upon you.
For instance, "It was my task to ensure the project remained on track despite this setback. Alternative suppliers needed to be found without sacrificing quality or significantly increasing costs."
Action: Describe the steps you took to manage the problem. Highlight your problem-solving process. Mention any creative approaches or techniques that you used.
For instance, "I conducted thorough research to identify potential new suppliers. After creating a shortlist, I initiated contact, negotiated terms, assessed samples for quality and made a selection. I also worked closely with the team to re-adjust the project timeline."
Result: Share the outcomes of your actions. How did the situation end? Did your actions lead to success? It's particularly effective if you can quantify these results.
For instance, "As a result of my active problem solving, we were able to secure a new supplier whose costs were actually 10% cheaper and whose quality was comparable. We adjusted the project plan and managed to complete the project just two weeks later than originally planned, despite the major vendor setback."
Remember, when you're explaining your problem-solving skills to an interviewer, what they're really interested in is your approach to handling difficulties, your creativity and persistence in seeking a resolution, and your ability to carry your solution through to fruition. Tailoring your story to highlight these aspects will help exemplify your problem-solving prowess.
Go Deeper: STAR Interview Method Examples
Benefits of Problem-Solving
Problem-solving is beneficial for the following reasons (among others):
It can help you to overcome challenges, roadblocks, and bottlenecks in your life.
It can save a company money.
It can help you to achieve clarity in your thinking.
It can make procedures more efficient and save time.
It can strengthen your decision-making capacities.
It can lead to better risk management.
Conclusion
Whether for a job interview or school, problem-solving helps you to become a better thinking, solve your problems more effectively, and achieve your goals. Build up your problem-solving frameworks (I presented over 40 in this piece for you!) and work on applying them in real-life situations.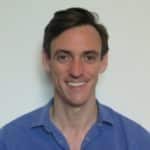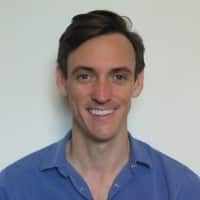 Dr. Chris Drew is the founder of the Helpful Professor. He holds a PhD in education and has published over 20 articles in scholarly journals. He is the former editor of the Journal of Learning Development in Higher Education. [Image Descriptor: Photo of Chris]