Positive feedback is essential for providing a supportive and encouraging environment – be it at school, in the workplace, or with personal relationships.
But it needs to be personalized, specific, and encouraging in order for it to have the most effect.
Below are 100 positive feedback examples that you can copy and paste – find the one that's specific for your needs and then edit it so it's more personalized for the person receiving the feedback.
Don't forget to also embrace constructive feedback as well to give the person ideas about avenues for ongoing improvement.
Positive Feedback Examples
1. General Praise
Excellent effort: It is clear to see that you put in your absolute best and this is a sign you'll achieve great success in your life in the future.
Writing Skills: Your writing skills are impressive. Specifically, your report started very clearly and remained readable through the body of the piece. The content was well-researched with use of authoritative sources.
Presentation: Your presentation was engaging and informative. Well done! Thank you for the effort you put into preparing it.
Creativity: Your creativity for this project has been outstanding. The design concept you came up with really sets our project apart.
Customer Service: I appreciate your dedication to providing excellent customer service on behalf of the company. Our clients consistently praise your professionalism and helpfulness.
Multitasking Skills: Your ability to manage multiple projects simultaneously while maintaining a high level of quality was impressive and makes me think you have a lot of potential in the workplace.
Teamwork Skills: Your teamwork and collaboration skills such as your ability to find common ground have made a significant positive impact on our team's dynamic and productivity.
Leadership: Your leadership has been instrumental in driving the success of our project, and the team truly appreciates your guidance and support.
Innovation: Your innovative ideas have led to significant improvements in our processes, saving both time and resources.
Problem-Solving: Your problem-solving skills are exceptional; you always approach challenges with a positive attitude and find effective solutions.
Public Speaking: Your public speaking skills have greatly improved; your recent presentation was engaging, well-delivered, and captured the audience's attention.
2. Positive Feedback for Students
Hard Work: Your hard work and dedication to your studies have led to a significant improvement in your grades. Always remember this as an exmaple of when hard work leads to self-improvement and mastery.
Creativity: Your creativity and unique perspective on the assignment resulted in a thought-provoking and engaging project. Remember that creativity is your strength!
Self-Confidence: You've shown great progress in your self-confidence, enabling you to tackle these challenges without hesitation. Keep on going, knowing you're on the right track.
Active Participation: Your active participation in class discussions has helped you to get really engaged in the coursework. It has also helped your classmates to see what it means to be a good learner.
Collaboration Skills: Your ability to work well with your classmates on group projects demonstrates strong teamwork and collaboration skills. Specifically, you were very good at sharing ideas and brainstorming with your team.
Attention to Detail: Your attention to detail and thoroughness is a strength. It ensures that you meet expectations and don't go off track anymore.
Time Management: You've shown great improvement in your time management skills. I've noticed you turning up to class more prepared and more ready to learn.
Communication: Your ability to clearly articulate your thoughts and ideas in written communication is impressive. Your writing is always clear and concise.
Seeking Feedback: Your willingness to seek help and learn from feedback demonstrates a strong commitment to personal success. Keep up that growth mindset!
Enthusiasm: Your enthusiasm and passion for learning inspire both your classmates and your teachers.
3. Feedback Expressing Encouragement
Keep it Up: Keep up the excellent work on the project; your dedication and focus are truly making a difference.
Overcoming Challenges: I believe in your ability to overcome this challenge; your resilience and determination have always been inspiring.
Making Progress: You're making great progress in developing your skills; keep pushing yourself, and you'll continue to achieve even greater success.
Pushing through Setbacks: Don't get discouraged by setbacks; you have the talent and drive to accomplish your goals.
Keep Practicing: I can see how much effort you've put into improving your communication skills; continue practicing, and you'll become even more effective.
You're on Track: You're on the right track with your approach to problem-solving; keep refining your process, and you'll achieve even better results.
Positive Attitude: Your positive attitude and enthusiasm are contagious; continue to bring that energy to our team, and it will inspire everyone around you.
Challenge Yourself: Keep exploring new ideas and challenging yourself; your creativity and innovation are valuable assets to our team.
Leadership Skills: You're showing great potential as a leader; continue to develop your leadership skills, and you'll have a significant impact on our team's success.
Making Progress: Your progress in mastering new software is impressive; keep learning and growing, and you'll become an invaluable resource for our team.
4. Feedback Expressing Recognition
Outstanding Performance: I want to recognize your outstanding performance in meeting and exceeding our sales targets this quarter; your hard work has made a significant impact on our success.
Invaluable contribution: Your contributions to the project have been invaluable, and I want to acknowledge your dedication to ensuring its successful completion.
Exceptional customer service: I'd like to commend your exceptional customer service skills; we've received numerous positive reviews from our clients praising your responsiveness and professionalism.
Efficiency improvement: Your ability to streamline our processes and increase efficiency has not gone unnoticed; thank you for your initiative and resourcefulness.
Consistent attendance: I want to acknowledge your consistent punctuality and attendance; it demonstrates your commitment to our team and sets a great example for others.
Conflict resolution: Your proactive approach in resolving conflicts within the team has been instrumental in maintaining a positive work environment; your leadership skills are truly appreciated.
Excellent presentation: I'd like to recognize your excellent presentation skills; your recent presentation was both informative and engaging, and it clearly demonstrated your expertise in the subject matter.
Mentorship contribution: Your mentorship of our new team members has played a crucial role in their successful onboarding and integration into the team; thank you for sharing your knowledge and experience.
Effective multitasking: I want to acknowledge your impressive ability to multitask effectively, juggling multiple projects without compromising the quality of your work.
Community outreach volunteering: Your volunteer efforts in organizing and participating in our company's community outreach initiatives deserve recognition; your commitment to giving back is truly commendable.
5. Feedback Expressing Gratitude
Timely completion: Thank you for going above and beyond to ensure the project was completed on time. I hope you're proud of what you've produced!
Colleague support: I'm grateful for your willingness to step up and help your colleagues when they needed someone to take up the slack. That sort of dedication makes a big difference in our team's overall success.
Team-building organizer: I appreciate your efforts in organizing the team-building event; it was a great success and helped to strengthen our team's relationships.
Thorough report: Thank you for your hard work in researching and preparing the report; your thoroughness made it an invaluable resource for our team.
Commitment to team: Thank you for staying late to resolve that urgent issue; your commitment to our team is truly valued.
Productivity improvement: I'm grateful for your initiative in developing a more efficient system for tracking our progress; it has significantly improved our productivity.
Client-facing patience: Thank you for your patience and understanding in working with our clients, even when situations become challenging; it reflects positively on our company.
Attention to detail: I appreciate your consistent attention to detail; it helps to ensure the quality of our work and minimizes errors.
Valuable contribution to brainstorming: Thank you for your valuable input during our brainstorming session; your ideas and insights contributed significantly to shaping our project's direction.
Motivational support: I'm grateful for your support and encouragement during the difficult phase of the project; your positive attitude helped to keep the team motivated and focused.
6. Positive Feedback on Interviews
Effective communication: You provided clear and concise responses to the interview questions, demonstrating your strong communication skills.
Compelling presentation: Your ability to articulate your experiences and accomplishments in a compelling manner left a lasting impression on the interview panel.
Thoughtful questioning: You asked thoughtful and relevant questions during the interview, showing your genuine interest in the position and the company.
Professional demeanor: Your professional demeanor and positive attitude throughout the interview process made a strong impression on the hiring team.
Problem-solving ability: You effectively showcased your problem-solving skills by providing specific examples of how you've tackled challenges in your previous roles.
Company research: Your research on the company and its values demonstrates your commitment to finding a role that aligns with your interests and passions.
Skills alignment: Your ability to connect your skills and experiences to the requirements of the position showcased your potential for success in the role.
Interpersonal engagement: Your active listening and engagement during the interview indicated your strong interpersonal skills and ability to collaborate with others.
Industry knowledge: You demonstrated a strong understanding of the industry and its challenges, positioning yourself as a knowledgeable candidate.
Thoughtful follow-up: Your follow-up thank-you note after the interview was a thoughtful gesture that reinforced your interest in the position and appreciation for the opportunity.
7. Positive Feedback on Personal Growth
Improved public speaking: I've noticed your increased confidence in public speaking; your practice and dedication are clearly paying off.
Better time management: Your time management skills have improved significantly, allowing you to be more efficient and productive in your daily tasks.
Developed leadership: I can see that you've made a concerted effort to develop your leadership skills, and it's making a positive impact on our team.
Impressive proficiency: Your growth in mastering new software and tools has been impressive, making you a valuable resource for our team.
Clearer written communication: I've observed your progress in improving your written communication, and it's made your reports much clearer and more concise.
Enhanced analytical skills: The strides you've made in enhancing your analytical skills have resulted in more insightful and data-driven decision-making.
Improved empathy: Your ability to handle difficult situations with more empathy and understanding has greatly improved, contributing to better interpersonal relationships within the team.
Stronger client relationships: I can see your progress in building stronger client relationships, leading to increased trust and satisfaction.
Improved problem-solving: Your commitment to personal development has led to a significant improvement in your problem-solving abilities.
Expanded industry knowledge: You've made great strides in expanding your industry knowledge, making you a go-to resource for information and expertise on our team.
8. Positive Feedback on Teamwork Skills
Effective collaborator: Your ability to collaborate effectively with others has played a crucial role in our team's success.
Supportive knowledge sharing: Your willingness to share your knowledge and expertise with your colleagues is truly appreciated and has fostered a supportive learning environment.
Positive attitude and enthusiasm: Your positive attitude and enthusiasm make you a pleasure to work with, and it contributes to a great team dynamic.
Skilled listener: You're an excellent listener, and your ability to understand and consider the perspectives of your teammates has led to better decision-making within the team.
Reliable team member: Your consistent reliability and dependability make you a valued team member that others can count on.
Effective communicator: Your effective communication skills help keep the team informed and aligned on project goals and progress.
Conflict mediator: Your ability to mediate conflicts and promote a harmonious work environment has been instrumental in maintaining strong teamwork.
Helpful team player: You're always willing to lend a helping hand to your colleagues, and your supportive nature makes a significant difference in our team's success.
Resilient under pressure: Your ability to work well under pressure and adapt to changing circumstances demonstrates great teamwork and resilience.
Appreciative teammate: You consistently show appreciation for the efforts and contributions of your teammates, fostering a culture of recognition and gratitude within the team.
9. Positive Feedback on Initiative
Proactive issue resolution: Your proactive approach to identifying and addressing potential issues has greatly contributed to the success of our project.
Initiative in growth opportunities: I appreciate your initiative in seeking out new opportunities for growth and development within the team.
Commitment to taking on challenges: Your willingness to take on additional responsibilities and challenges demonstrates your commitment and drive to succeed.
Exceptional client service: Your ability to anticipate the needs of our clients and provide exceptional service without being prompted is truly impressive.
Effective implementation of new tools: I commend your initiative in researching and implementing new tools and technologies that have improved our team's efficiency.
Industry trend awareness: Your proactive efforts to stay informed about industry trends and share that knowledge with the team have made a significant impact on our strategy and decision-making.
Continuous learning: I appreciate your eagerness to learn and grow, continuously seeking out new resources and opportunities to expand your skills and expertise.
Stakeholder relationship building: Your initiative in building relationships with key stakeholders has helped to strengthen our partnerships and collaboration.
Process improvement: By identifying and addressing gaps in our processes, you've demonstrated a strong sense of initiative and commitment to continuous improvement.
Feedback implementation: Your proactive approach to seeking feedback and implementing changes based on that feedback shows your dedication to personal and professional growth.
10. Positive Feedback on Leadership Skills
Clear communication: Your ability to effectively communicate and articulate a clear vision for our team has been instrumental in our success.
Collaborative leadership: Your leadership style encourages open dialogue and fosters a culture of trust and collaboration within the team.
Motivational inspiration: Your ability to inspire and motivate your team members has contributed to a highly engaged and productive work environment.
Exceptional mentorship: Your willingness to provide guidance, support, and mentorship to others demonstrates exceptional leadership qualities.
Effective decision-making: Your ability to make tough decisions under pressure, while considering the best interests of the team and organization, is commendable.
Fair conflict resolution: Your approach to conflict resolution is fair and balanced, promoting a harmonious and respectful team atmosphere.
Appreciative recognition: Your consistent recognition and appreciation of team members' efforts and contributions foster a culture of high performance and commitment.
Effective delegation: Your ability to delegate tasks effectively and empower your team members to take ownership of their work is a key leadership strength.
Commitment to learning: Your commitment to continuous learning and development, both for yourself and your team, sets an excellent example for others to follow.
Emotionally intelligent leadership: Your strong emotional intelligence and ability to empathize with your team members have helped to create a supportive and inclusive work environment.
How to Give Positive Feedback
Feedback is often very hard to provide. As experts, we tend to have tacit knowledge of what looks good and what needs work, but this is very difficult to communicate in a simple and actionable way.
When giving your feedback, keep these tips in your mind, as they might help you to formulate more effective feedback:
Be specific: Students get very frustrated when the feedback is too general and doesn't given an exact example. So, be specific. Specificity means that you need to clearly describe what needs to be worked on and, if possible, point to the exact moment or place where the mistakes were made.
Be genuine: Insincere feedback will be ignored. If the recipient thinks your praise is just performative, they won't respect your opinions. In fact, sometimes the best positive feedback comes from someone who you know will give tough negative feedback if that's what they genuinely think.
Be timely: Timely feedback helps to reinforce an action or deter it in the future. If too much time has passed, the recipient will likely feel the feedback's relevance has waned.
Personalize it: Don't make personal attacks, but rather, make it obvious that the feedback has been tailored to the person's performance. I remember once my professor gave every student who got an A the same feedback, every student who got a B the same feedback, and so forth. Not many people in that class took the feedback seriously because they felt it didn't directly address their paper.
Strike a balance: The feedback shouldn't all be overwhelmingly positive or else there's no room for improvement. Offering constructive feedback alongside continuous and positive reinforcement can ensure the learner can identify ways to continually improve upon themselves over time.
Encourage growth: Remind the recipient that feedback is about improvement, not tearing a person down or giving them a big ego. All feedback should be designed to elicit further improvement from the person.
Offer examples: Often, examples of ways to improve are required in order for the recipient to truly understand what's expected of them. Furthermore, noting specific examples of moments within their performance can help achieve more specificity in the work.
Open a feedback loop: Ideally, the recipient of the feedback will have a chance to ask clarifying questions or explain themselves. Without dialogue, your feedback may feel unsupportive, miss the mark, or go over the recipient's head. Conversation usually leads to better results.
Allow a chance for improvement: Whenever possible, open the door for the recipient to demonstrate their growth in the future. This may be as simple as offering them the opportunity to come back and show you their next piece of work and tell you how they used your feedback.
By keeping these points in mind, you can provide positive feedback that is effective, meaningful, and supportive.
Strategy: The Feedback Sandwich
The feedback sandwich is an effective way to give constructive feedback that is framed positively and supportively.
This strategy is also known as the "praise-criticism-praise" or "compliment-suggestion-compliment" method.
The idea is to "sandwich" a piece of criticism or suggestion for improvement between two positive statements or compliments.
Because the feedback starts and ends positively, hopefully it will soften the impact of the criticism while also ensiring it is delivered.
This may help the recipient to know that you're not just tearing them up – you have both positive feedback and constructive criticism to share, but your overall goal is to encourage and help them to improve.
Here's a breakdown of the feedback sandwich method:
Start with a positive statement: The first statement sets a positive tone by highlighting something you felt they did really well. This makes the recipient know you're here to help and there is some value in their work.
Offer constructive criticism: The middle feedback presents an area for improvement. Make sure that you're specific and clear. Provide examples, if possible, and offer actionable suggestions to address this area for imprveoment for next time.
End with another positive statement: Finish the feedback with something encouraging. Ensure it's genuine, but also on a positive note. This helps to leave the conversation with a sense that the person receiving the feedback (and their work) has value.
One weakness of this approach is that it can come across as insincere. To address this, make sure your positive feedback is genuine and thoughtful.
Furthermore, ensure you allow for a chance to discuss and open the door for back-and-forth discussion about the person's performance. Feedback should, ideally, be a two-way street and chance for discussion to help the person truly develop their skills.
Conclusion
Positive feedback is an essential part of helping students to understand the correct paths to take and when they did well so they can replicate that behavior. Praise and encouragement can help students stay engaged and develop self-confidence. Don't forget to also provide constructive feedback that helps the learner know how to achieve self-improvement.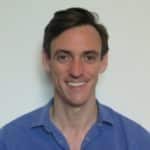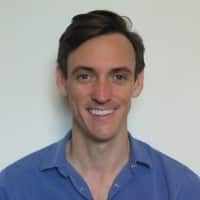 Dr. Chris Drew is the founder of the Helpful Professor. He holds a PhD in education and has published over 20 articles in scholarly journals. He is the former editor of the Journal of Learning Development in Higher Education. [Image Descriptor: Photo of Chris]