There are multiple Montessori Schools in Seattle, including preschools for children below school age, and several Montessori Academies for middle school children up to Grade 8.
Several of these schools and preschools are in the downtown core, while there are also some options to the North, South and West of downtown.
Featured: A Language Immersion Montessori School
The International Montessori Academy has 4 locations across Seattle. They uniquely offer language immersion in Mandarin and bi-lingual instruction in Spanish for families who value language learning from an early age.
They're Listed #13 Below
Featured: A Montessori Academy up to Grade 8
West Seattle Montessori School & Academy is one of the few Montessori Schools in Seattle that offers tuition right up to 8th Grade, including programs for toddler, pre-primary, lower elementary, and middle school children.
They're Listed #3 Below
Disclaimer: We provide directory listings only based on publicly available data and do not offer guarantees, endorsements, or reviews of the schools listed below. They are listed in no particular order. In the listings below, we offer links to reviews for you to conduct further research for your needs.
Montessori Schools in Seattle
1. Montessori Academy at Spring Valley
Montessori Academy at Spring Valley has been in operation since 1951. They are approved by a range of state bodies including the Office of the Superintendent of Public Instruction (SPI) and State of Washington Department of Early Learning (DEL). They are also a member of the Washington Federation of Independent Schools (WFIS), Member of Pacific Northwest Montessori Association (PNMA)  , and are accredited by the Montessori Accreditation Council for Teacher Education).
The school sits on a 14-acre wooded property that contains a meadow and salmon-run creek for children to enjoy.
They offer a Toddler Program (2½ – 3 years old), Early Childhood Program (3 – 6 years old), Lower Elementary Program (1st – 3rd grades) and Upper Elementary & Middle School Program (4th – 8th grades). With this wide range of programs, parents and children can build a longstanding relationship with the school throughout the child's early years of life.
True to a Montessori approach, the school aims to keep a low student to teacher ratio with multiple teachers in the classrooms to allow for enhanced one-to-one interaction with the teachers. The school also claims to be 44% ethnically and culturally diverse to embrace the diversity of the Seattle community.
Read Also: 14 Top Montessori Schools In Houston
2. Montessori School of Seattle
Neighborhood: Stevens
Phone Number: 206-325-0497
Ages:5 – 6 years
Montessori School of Seattle is an early years Montessori school for pre-school aged children. Established in 1979, the school has a long history of providing Montessori-inspired instruction. As a true Montessori-inspired institution, they emphasize self-directed activity, hands-on learning, and collaborative play so students can develop self-confidence and love of learning.
The classes are scheduled for half-days or full-days depending on the family's needs, and you can enrol for 2, 3, or 5 days a week.
Read Also: 13 Top Montessori Schools In Austin Texas
3. West Seattle Montessori School & Academy
Neighborhood: West Seattle (Zip Code: 98146)
Phone Number: 206-935-0427
Ages & Grade Levels: 12 months – Grade 8
West Seattle Montessori School & Academy has been in operation since 1985. They have toddler (12 – 36 months), pre-primary (2 ½ – 6 years), Lower Elementary (Grades 1 – 3), and a Middle School Academy (Grades 4 – 8).
The Academy has a strong emphasis on field trips and clubs, allowing students to learn through active exploration, which is consistent with the Montessori method. The website notes: "Rather than just listening, memorizing, and repeating facts, students discover, analyze and learn from experience."
There is also an emphasis on music, orchestra, and drama, to help students develop not only academic but artistic talents.
Read Also: 20 Charter Schools Pros And Cons
4. Northwest Montessori School
Website: https://northwestmontessori.org/
Neighborhoods: Wedgwood, Woodland Park, West Seattle (3 Locations)
Phone Number: 206-634-1347
Ages: 2 ½ – 12-year-olds
Northwest Montessori School has three locations: Woodland Park, Wedgwood, and West Seattle. The school has the honor of being one of the oldest Montessori schools in the Seattle region.
They offer schooling for students aged 2 ½ to 6 in the Primary program and 6 to 12 in the Elementary program. Consistent with a Montessori method, the classes are multi-age, non-competitive, and highly nurturing.
There is also the opportunity to enrol your child in Summer school, before school, and after school programs. These include the Drama Llamas, an after school children's music theater company.
Students are tested using the Iowa Test of Basic Skills (a standardized testing program) in grades 3 through 6, and the school boasts that the students tend to score above the 80th Percentile in the nation.
5. Wind Rose Montessori
Wind Rose Montessori is a school for children 30 months to 6 years of age. While they embrace the Montessori method, they also note that they use Reggio Emilia principles, which are related but tend to have stronger emphasis on community integration. In general, the two approaches are complementary and would theoretically work well together.
Parents have the option to enrol their children into morning or full-day programs.
The school is run by Erika and Kristen who are experts in Montessori methods. On their website, they highlight the importance of prepared environments for the children. This is a central feature of Montessori schools, where there is the belief that a resource-rich environment can help children learn through discovery and imagination.
Read Also: 11 Top Montessori Schools In San Diego
6. Wedgwood Montessori
Wedgwood Montessori has been in operation since 1999. It has two mixed-age classrooms as well as a spacious shared playground. The shared playground contains plentiful equipment for children to develop fine and gross motor skills, including a balance beam, garden, and sandbox. There is a strong focus on sensorial activities, Montessori-based mathematics, and a holistic early years curriculum.
7. Chelsea House Montessori
Neighborhood: Kenwood
Phone Number: 206-363-5212
Ages: Preschool only.
Chelsea House is a small, community-based preschool in North Seattle. It was established in 1985 and is a member of the United Montessori Association (UMA). It is a Montessori-inspired preschool that embraces Montessori methods including learning by doing, carefully prepared environments, and encouraging a child's natural curiosity.
They also have an interesting Facebook page that can show you what they get up to and the sorts of activities you can expect your children to be engaged in.
8. Little Laurels Montessori Preschool
Little Laurels is an independent, non-profit, and private preschool. They emphasize their inclusivity and non-discriminatory admittance process. Consistent with a Montessori method, they focus on hands-on learning and multi-sensory experiences. They also embrace the philosophy of multi-age classrooms for students to learn from older peers, and extended play experiences to allow students to gain deep learning experiences.
Students arrive between 8:20 and 8:55am and are picked up between 3:00 and 3:30pm. There is an optional extended day program until 4:30pm for parents who would like to take that option.
9. Magnolia Montessori School
Neighborhood: Magnolia
Phone Number: 206-778-9809
Ages: 2 ½ – 6 years
Magnolia Montessori School was established in 2012 in the Magnolia neighborhood of Seattle. It is a school within the home of the owners, Ayfen and Andreas. They offer a full-time childcare schedule (7:30am to 5:30pm) and exclusively accept only 12 students at a time. This helps maintain a good student to teacher ratio.
They have a great photo gallery on their website that can give parents an idea of what to expect of the school. There's also a great YouTube video with the founders of the school discussing their school which is well worth a watch to get an idea of what they have to offer.
10. Discovery Montessori School
Neighborhood: Magnolia
Phone Number: 206-282-3848
Ages: 2 ½ – 6 years
Discovery Montessori School is also based in the Magnolia neighborhood of Seattle. It has two classes for children ages 2 ½ to 6 years of age that they have named East Class and West Class. Each class contains up to 20 students and is multi-age, as per the Montessori philosophy. They also welcome volunteer parents via the Parents Committee.
While Discover Montessori operates via a regular September to June school year, they also provide Summer Sessions in July and August.
11. Kidus Montessori (Christian Preschool)
Kidus Montessori is a Christian preschool that embraces Montessori principles for teaching and learning. Based in Cherry Hill and quite close to Seattle University, Kidus is one of the more central of Montessori preschools in Seattle.
The unique blend of Christian theology and Montessori methods makes them an appealing option for Christian families.
Another unique feature of Kidus is that they are open and transparent about their fees. So, you can jump onto their website right now and get a sense of how much you'd be paying for part-time or full-time tuition.
12. Pacific First Montessori
Neighborhood: Downtown
Phone Number: 206-682-6878
Ages: Babies to Preschool
Pacific First Montessori is a central Seattle Montessori preschool based in the City Centre building downtown.
They have also gone out of their way to make accommodations for working parents. With long opening hours: 7:45pm – 5:45pm Monday to Friday.
The infant room has space for 9 babies with a ratio of 1 adult to 3 babies for most of the day. The toddler room has space for 12 toddlers and again has a ratio of 1 adult to 3 babies. There are two preschool rooms each with room for 20 children at a ratio of 1:7 for most of the day.
The center's philosophy adheres closely to the Maria Montessori method, including their focus on uninterrupted play, children's choice, and freedom to explore.
13. International Montessori Academy
Neighborhoods: Capitol Hill, West Bellevue, Eastgate, Madison Valley (4 Locations)
Phone Number: 206-566-6869
Ages: 15 months – Grade 5
International Montessori Academy (IMA) is one of the largest Montessori preschools in Seattle. It has four locations spread across the city.
The unique offering of International Montessori Academy is its language immersion program. According to its website, IMA was founded in 2011 by Yimin Chen when she couldn't find a Montessori school that provided Mandarin language instruction.
So, Chen established a Montessori school that teaches students in both Bilingual and Language Immersion classrooms. Instruction is available in two languages:
Mandarin – Immersion and Bilingual.
Spanish – Bilingual (at Capitol Hill and Eastgate only).
The other interesting feature of IMA is its emphasis on entrepreneurial skills. Given the Montessori method's encouragement of discovery, critical thinking, and uninterrupted learning, I think Montessori and entrepreneurialism work well together.
They also have summer and after school programs.
The school is International Association of Progressive Montessori (IAPM) associated.
14. Grasshopper Montessori
Neighborhood: Atlantic / Central District
Phone Number: 206-329-2081
Ages: 2 ½ – 6 years
Centrally located at the The Legacy At Pratt Park complex, Grasshopper Montessori provides tuition and care for children Monday through Friday.
They have a unique blended approach that uses Montessori methods but sustains a focus on academics. For parents concerned about progressive education programs like Montessori (and especially Waldorf), this school attempts to remind parents that they haven't let academics go to the wayside.
Another unique element of Grasshopper Montessori is their in-home, test prep, and homeschool support programs which provide one-to-one and customized support for children as add-on or standalone options when needed.
15. Cedar House
Neighborhood: Mt Baker
Phone Number: 360-566-3447
Ages: 2 ½ – 5 years
Cedar House Montessori is a half-day preschool option for parents who just require morning preschooling. The class day ends at 1pm.
Cedar House has integrated unique Montessori method elements integrated into their routine. These include a focus on 'practical life' activities (they give the example of learning how to pour orange juice), use of sensorial materials, and a focus on self-directed play.
Keep in mind that this preschool is 9am – 1pm and provides either 3 or 4 day per week enrolment, so this is not a full-time option for working parents.
16. Magic Lantern
Neighborhood: Rainier Valley
Phone Number: 206-722-2803
Ages: 2 ½ – 6 years old
Magic Lantern Montessori has two classrooms – Manatee and Gingko – operating on a year-round schedule.
Manatee has up to 20 students who are enrolled 3 to 5 days per week. Gingko has 15 students and only offers a 5 day option. Gingko also offers an extended hours option (3:30pm-5:30pm) to accommodate for the schedules of working parents.
The school follows a Montessori method, including allowing for free choice and free uninterrupted play opportunities, both indoors and outdoors. They also provide wholesome meals to teach children about healthy eating.
17. Blue Skies Montessori
Blue Skies Montessori is a toddler and pre-K Montessori school located in the Westwood neighborhood that was established in 1997. They're state certified and offer a Montessori-inspired curriculum including instruction on practical life activities and a sensorial resource rich environment.
They offer toddler and pre-K enrolment and have 3-day-per-week options. They also offer discounts for a second child and sibling enrolment priorities.
Conclusion
Montessori schools offer progressive, play-based, and self-guided learning for children. They offer a developmentally appropriate curriculum and focus on holistic rather than just academic learning.
This makes Montessori a great alternative education option for parents disillusioned by the restrictive and outdated teaching methods of some traditional options.
Fortunately, there is a great range of Montessori schools in Seattle for parents, whether you're seeking preschool, daycare, or even alternative tuition for Elementary and Middle School children.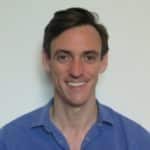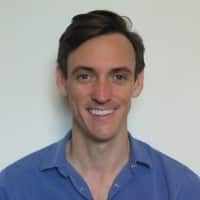 Dr. Chris Drew is the founder of the Helpful Professor. He holds a PhD in education and has published over 20 articles in scholarly journals. He is the former editor of the Journal of Learning Development in Higher Education.