Long-term goals for your personal life generally take between 2 and 25 years to be achieved. Their big benefit is that you can dream big. You can achieve more in 10 years than you think!
For your long-term personal goals, you can focus on areas such as: fitness, family and relationships, careers, finances, travel, education, and business.
I'll offer examples of each below.
Once you've selected goals from this list that resonate with you, scroll to the bottom of this article where I've provided a SMART Goalsetting Template that you can use to personalize your goals and build them out using the SMART framework – which is proven to increase your likelihood of success (Milne, Orbell & Sheeran, 2002).
Here's a preview of the template that you can get at the end of this article:
Long-Term Personal Goals Examples
Category: Careers
1. Obtain a Managerial Position: I will aim to secure a managerial position within my organization in the next five years. Short-term objectives for making progress toward this could include enhancing my leadership skills and gaining more industry-specific knowledge.
2. Earn a Doctorate Degree: I will obtain a doctorate degree in my career field that I will achieve within 10 years. To measure progress, I will set my first milestone as applying for grad school scholarships within the next 3 months.
3. Establish Own Consulting Business: My ultimate goal is to be self-employed by establishing my own consulting organization that I plan to achieve within 20 years.
4. Obtain an Executive Leadership Role: I plan to secure a role as an executive leader within 15 years in my sector.
5. Publish a Book On Industry Insights: I aspire to compile my years of experience and acquired knowledge into a published book within the next 10 years.
6. Spearhead a Major Industry Innovation: My ambition is to lead a major innovation that shapes my industry in the next 25 years.
7. Broaden Global Market Presence: I wish to secure a prominent reputation in global markets beyond local boundaries in the next 20 years.
8. Establish a Not-for-Profit: As part of my long-term aspiration within 15 years, I aim to establish a not-for-profit organization aligned with my passions.
9. Lead at a Fortune 500 Company: One of my principal objectives is to ascend to a leadership position within a top-rated Fortune 500 company, which I aim to achieve in the next 15 years.
See More: List of Leadership Goals
10. Develop a Successful Patent: I strive to develop a successful patent related to my field within the next 20 years.
11. Drive Sustainable Practices: I am committed to driving sustainable practices in my field and aim for recognized leadership in this area within 10 years.
12. Influence Company Policy: I plan to advocate for strategic policy changes within my organization that better reflect the evolving industry standards and societal demands over the next 10 years.
13. Win an Industry Award: Winning a recognized industry award is a goal I intend to achieve within the next 15 years.
14. Become a Public Speaker: I aim to establish myself as a public speaker, appearing on industry panels and at conferences within the next 10 years.
15. Mentor the Next Generation: The development of new talent in my field is a long-term goal. By offering mentorship over the next 15 years, I can help guide emerging professionals and establish myself as a leader.
Read More: Long-Term Career Goals List
Category: Family and Relationships
16. Achieve Work-Life Balance: I plan to establish and maintain a healthy work-life balance within the next 2 years, allowing for quality time for family dinners on regular weekdays.
17. Encourage Open Communication: Over the next 5 years, my goal is to foster an environment of open communication, holding weekly family meetings to discuss personal and family matters.
18. Nurture Spousal Relationship: Within the next 2 years, I will focus on nurturing my relationship with my spouse, setting aside time for a weekly date night.
19. Solidify Bond With Children: My goal for the next 3 to 5 years is to enhance my bond with my children by dedicating one-on-one time with each child every week.
20. Strengthen Bonds With Extended Family: Over the next 10 years, I aim to strengthen the connections with my extended family by hosting or attending family reunions each year.
21. Improve Family Health: In the next 2-3 years, my goal is to improve my family's health by cooking nutritious meals at least five nights a week.
22. Initiate Regular Family Adventures: Over the next 5 years, I plan to create lasting memories by organizing family outings or vacations at least twice a year.
Read More: List of 5-Year Goals
23. Establish Family Traditions: My aim is to institute yearly family traditions over the next 2 years, building strong familial bonds through rituals and celebrations.
24. Ensure Quality Education for Children: I dedicate the next 15 years to ensure my children receive quality education and maintain positive academic trajectories.
25. Foster Interpersonal Skills in Children: Over the next 5 years, I plan to help my children develop strong interpersonal skills by enrolling them in personality development programs.
26. Care for Aging Parents: My 10-year goal is to provide holistic support for my aging parents, ensuring proper medical care and frequent visits.
27. Cultivate Relationship With In-Laws: Over the next 3 years, I aim to strengthen my bonds with my in-laws through regular family activities and visits.
28. Cultivate Effective Dispute Resolution Skills: I aim to develop an effective strategy for resolving family disputes and fostering harmony within the next 5 years.
29. Improve Family's Financial Stability: Over the next 10 years, I strive to improve my family's financial security by saving a sizable percentage of my income each month.
30. Enhance Parenting Skills: Over the next 5 years, I will work towards enhancing my parenting skills by regularly participating in parenting workshops and keeping up with research on parenting advancements.
Category: Finances
31. Pay Off Mortgage: I aim to settle my house mortgage in the next 10 years by incrementally increasing my monthly payments.
32. Achieve Complete Debt Freedom: Within the next 20 years, I aim to be completely free from financial debts, including credit cards and loans.
33. Build a Retirement Fund: My plan is to establish a substantial retirement fund over the next 25 years by regularly contributing a percentage of my salary.
34. Increase Net Worth: Over the next 15 years, I aspire to increase my net worth by investing wisely in various financial assets.
35. Create Revenue Streams: Within 10 years, I aim to create multiple streams of income, perhaps through rental properties or other investment opportunities.
36. Secure College Fund: In the next 18 years, I plan to save enough for my child's college education without incurring student debt.
37. Attain Financial Independence: I aim to achieve financial independence in the next 20 years by saving and investing wisely.
38. Provide Life Insurance: Within the next 5 years, I plan to obtain a life insurance policy that covers my financial obligations and provides for my family.
39. Save for Large Expenses: In the next 10 years, I aim to save enough for major expenses, such as home renovations or a dream vacation.
Read More: List of 10-Year Goals
40. Stock Investments: Over the span of 10 years, I plan to invest in the stock market, diversifying my portfolio while learning about strategic trading.
41. Allocate for Emergencies: Within the next 5 years, I plan to establish a solid emergency fund worth six months of living expenses.
42. Buy a New Home: I aim to save sufficient capital to buy a new, larger home in the next 15 years.
43. Establish a Trust Fund: In the next 20 years, I plan to set up a trust fund for my children, ensuring their financial stability.
44. Plan for Health Expenditure: Over the next 10 years, I plan to build a sufficient fund to cover healthcare costs during retirement years.
45. Maintain a High Credit Score: I plan to maintain a high credit score over the next 5 years by making prompt payments, maintaining low credit utilization, and regularly checking my credit reports.
Category: Travel
46. Visit All Seven Continents: In the next 25 years, I aim to visit all seven continents, starting with a trip to Asia within the next 2 years.
47. Explore UNESCO World Heritage Sites: I plan to visit at least 50 UNESCO World Heritage Sites in the next 15 years.
48. Experience Every U.S. National Park: Over the next 20 years, I aspire to visit every national park in the United States, planning at least one or two visits each year.
49. Learn a New Language: I aim to learn Spanish fluently within 7 years to enhance my travels in Spanish-speaking countries.
50. Complete a Transcontinental Road Trip: In the next 10 years, I plan to undertake a transcontinental road trip across North America, carefully planning the route and highlights.
51. Participate in Major Global Festivals: My goal for the next 15 years is to participate in major world festivals like Carnaval in Rio de Janeiro, Holi in India, or Oktoberfest in Munich.
52. Visit the Great Wonders of the World: Within 20 years, I aim to visit all of the "New7Wonders of the World", starting with the Great Wall of China.
53. Live Abroad for 6 Months: I plan to live in a foreign country for at least six months within the next 10 years to immerse myself in a different culture.
54. Visit Every Country in Europe: My goal over the next 20 years is to visit every country in Europe, planning for at least one country visit each year.
55. Scuba Dive in the Great Barrier Reef: I aim to achieve a scuba diving certification within the next five years and then plan a trip to the Great Barrier Reef.
56. Participate in Volunteer Travel: Over the next 10 years, I plan to participate in at least three volunteer travel experiences to give back to global communities.
57. Hike a Famous Trail: In the next 5 years, I aim to hike a renowned trail, such as the Appalachian trail in America or the Camino de Santiago in Spain.
58. Safari in Africa: My goal is to go on a safari tour in Africa within the next 10 years, planning specifically for the Great Migration in the Serengeti.
59. See the Northern Lights: Within the next 5 years, I plan to travel to a location where I can witness the awe-inspiring Northern Lights.
60. Experience Antarctica Cruise: I aim to save sufficiently over the next 15 years to book an expedition cruise to the dramatic landscapes of Antarctica.
Category: Education
61. Obtain a Master's Degree: Within the next 3-5 years, I aim to pursue a master's degree in my field of interest, enhancing my expertise and career trajectory.
62. Master a New Language: Over the next 7 years, I plan to become fluent in a foreign language through formal courses and immersion experiences.
63. Become Proficient in Coding: I aim to become proficient in a coding language like Python or Java within the next 2 years through regular online courses and practice.
64. Complete an Online Course: In the next year, I plan to complete an online course related to my profession to stay current with industry updates and advancements.
65. Gain a Professional Certification: In the next 2-3 years, I aim to acquire a professional certification relevant to my career, enhancing my competency and employability.
66. Engage in Lifelong Learning: Over the next 20 years, I will dedicate myself to ongoing learning, annually attending conferences, workshops, or webinars related to my industry.
67. Learn Graphic Design: I aim to gain mastery in graphic design within the next three years, using tools such as Adobe Illustrator and Photoshop.
68. Publish a Research Paper: In the next 5 years, I plan to conduct original research and publish a paper in a reputed academic journal.
69. Receive a Doctorate Degree: My long-term goal, extending over the next 10 years, is to attain a Ph.D. in my field of interest, contributing to the advancement of knowledge.
70. Obtain Teaching Experience: Over the next 5 years, I aspire to gain teaching experience, perhaps as an adjunct professor or a guest lecturer at a local college.
71. Learn Public Speaking: In the next 2 years, I aim to become a confident public speaker by attending classes and actively participating in public speaking events.
72. Develop Leadership Skills: Over the next 3 years, I plan to develop my leadership skills through practical experience and formal learning, potentially taking on a leadership role in an organization.
73. Read Widely: Over the next 5 years, I aim to read at least 25 books a year, broadening my understanding and perspective across various subjects.
74. Learn Project Management: My goal within the next two years is to become proficient in project management, learning best practices and acquiring a certification like PMP.
75. Improve Writing Skills: Over the next 3 years, I seek to enhance my academic and professional writing skills by attending workshops, online courses, and regular practice.
Read More: Long-Term Goals for Students
Category: Fitness
76. Run a Marathon: In the next 2-3 years, I aim to train adequately and participate in a full marathon.
77. Achieve and Maintain a Healthy Body Mass Index (BMI): My goal is to reach a healthy BMI within the next 1-2 years and maintain it through regular exercise and proper nutrition.
78. Complete a Tough Mudder: Within the next 3 years, I aim to build strength and endurance enough to complete a Tough Mudder obstacle course race.
79. Practice Daily Yoga: Over the next year, my goal is to incorporate daily yoga practice into my routine, enhancing my flexibility and mental peace.
80. Climb a Mountain: In the next 5 years, I plan to train and accomplish the feat of climbing a significant mountain such as Mount Kilimanjaro.
81. Cycle a Long-distance Race: Over the next 3 years, I aim to enhance my cycling skills and participate in a competitive long-distance cycle race.
82. Learn to Swim: Within the next year, I aspire to learn swimming and be able to swim at least 2 kilometers in open water.
83. Complete 100 Push-ups in a Single Go: I plan to gradually increase my strength and complete 100 push-ups without a break over the next 2 years.
84. Regularly Hike on Rough Terrains: Over the next 5 years, I aim to regularly hike on challenging and diverse terrains, sharpening my hiking skills and appreciating nature.
85. Master a Complex Yoga Pose: In the next 2 years, I aspire to master a complex yoga posture, such as the Handstand or Scorpion pose, through consistent training.
86. Complete a Triathlon: I aim to train for and complete a triathlon within the next 6 years.
87. Reach a Specific Squat Weight: In the next 2 years, I plan to consistently increase my squat weight and reach a personal best of squatting 200 lbs.
88. Maintain Regular Fitness Regime: For the next 10 years, I aim to maintain a regular fitness routine, exercising at least five times a week.
89. Practice Meditation Daily: Over the next year, I plan to incorporate daily meditation into my routine, improving mental clarity and reducing stress.
90. Achieve and Maintain Ideal Blood Pressure and Cholesterol Levels: Within the next 2 years, I aim to achieve and maintain optimal blood pressure and cholesterol levels through regular physical activity and a healthy diet.
Category: Business
91. Grow Revenue: Over the next 5 years, I aim to increase the business's yearly revenue by 20% through strategic marketing campaigns and enhancing product offerings.
92. Expand Business Operations Internationally: My plan is to take our operations globally within the next 10 years starting with market research in potential locations in the upcoming 2 years.
93. Increase Market Share: For the next 5 years, my goal is to increase our market share by 10% by identifying new demographic segments and developing targeted strategies.
94. Build a Strong Brand: In 3 years, I aim to establish our brand strongly within our industry, achieving a top 5 ranking in consumer recognition surveys.
95. Innovate New Products/Services: Over the next 5 years, my goal is to launch 5 new products or services, starting with intense development phases in the upcoming 2 years.
96. Implement Sustainable Practices: In the next 5 years, I aim to integrate environmentally friendly and sustainable practices within our business model.
97. Increase Employee Retention: Over the next 3 years, I plan to decrease our employee turnover rate by 15% by implementing beneficial employee programs and enhancing workplace culture.
98. Achieve Industry Awards and Recognition: In the next 5 years, I aim for our business to earn at least 3 significant industry awards or recognitions, showcasing our commitment to excellence.
99. Improve Customer Satisfaction: My goal for the next 2 years is to improve our customer satisfaction rate by 20% by enhancing our customer service and optimizing product quality.
100. Strengthen Social Media Presence: Over the next 2 years, I aim to double our followers on major social media platforms, implementing a robust social media marketing strategy.
101. Initiate Philanthropic Initiatives: In the next 3 years, my goal is to incorporate philanthropy into our business model, sponsoring at least two major community projects or charities per year.
Make your Goals SMART!
The SMART Goals Framework was invented by George Doran in 1981 and has since become the gold standard of goal setting.
S.M.A.R.T is an acronym representing five things you should consider when personalizing your goals:
Specific: Research shows that being specific about what you want to achieve makes it more likely to achieve it (Milne, Orbell & Sheeran, 2002). Read your goal and identify how clear it is, and change any points that might be vague or ambiguous.
Measurable: Identify ways to measure your progress so you can keep yourself accountable. For long-term goals, it's best to create time points where you can pause and measure progress to see if you're on track.
Achievable: You need to make sure you can achieve your goal – but for long-term goals, you might want to think big! If your goal seems unachievable, you'll need to set intermediate goals that will help you get there.
Relevant: Why do you want to achieve this goal in the future? What's its relevance to your life plan (e.g an early retirement) or your core values (e.g. consistent with your ethics)?
Time-Bound: As these are long-term goals, you'll want to set them to be achieved within 2 – 25 years' time, but set that deadline, so you can work backward form that, setting short-term milestones so you can track progress.
To help you to create your long-term SMART personal goals, I've provided this template that you can save, edit, and print:
Get the Google Docs Template Here
References
Davis, W. D., Mero, N., & Goodman, J. M. (2007). The interactive effects of goal orientation and accountability on task performance. Human Performance, 20(1), 1-21. doi: https://doi.org/10.1080/08959280709336926
Daw, N. D. (2015). Of goals and habits. Proceedings of the National Academy of Sciences, 112(45), 13749-13750. doi: https://doi.org/10.1073/pnas.1518488112
Doran, G. T. (1981). There's a S.M.A.R.T. Way to Write Management's Goals and Objectives. Journal of Management Studies, 70-75.
Latham G.P., Locke E.A. (2018) Goal Setting Theory. In The SAGE Encyclopedia of Industrial and Organizational Psychology. London: SAGE.
Milne, S., Orbell, S., and Sheeran, P. (2002). Combining Motivational and Volitional Interventions to Promote Exercise Participation: Protection Motivation Theory and Implementation Intentions, British Journal of Health Psychology, 7(2): 163–184. Doi: https://doi.org/10.1348/135910702169420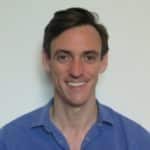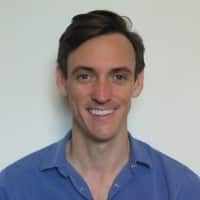 Dr. Chris Drew is the founder of the Helpful Professor. He holds a PhD in education and has published over 20 articles in scholarly journals. He is the former editor of the Journal of Learning Development in Higher Education. [Image Descriptor: Photo of Chris]