About the Author: Hi, I'm Chris and I'm a child development expert. I have a PhD in education and teach Early Childhood Studies at college. As an Amazon Associate I earn from qualifying purchases.
The best science kits for kids are:
Discovery Extreme Chemistry Kit
Microscope Kit with Prepared Slides
Water Rocket Kit
Magnet Science Kit
Solar Powered Rover
Vacuum Chamber Experiment Kit
Ant Farm
My Top 3 Science Kits

Quick Overview

Discovery Extreme Chemistry Kit

Check the Price on Amazon
My Rating: 8.5/10

Ages 8+
Best for Chemistry

Get this one if you are after a really visual chemistry kit!

40 Experiments: The experiments are very visual and really cool!
Parent Help Required:

This is hard for an 8-10 year old to do alone.

Extra Supplies Required: You'll find you're going into your cupboard to find measuring cups & basic supplies for some experiments.

Microscope Kit with Prepared Slides

Check the Price on Amazon
My Rating: 8/10

Ages 5+
Best for Biology

Get this one if your little one is into plants, animals & biology.

Child Friendly: This microscope is designed with kids in mind.
Comes with Slides: Use the prepared slides to start looking at tiny things – right away!

Water Rocket Kit

Check the Price on Amazon
My Rating: 8/10

Ages 7+
Best for Physics

Get this one if you have a child who loves impressive explosions!

Explosive Fun: It's incredible just how high this water powered rocket flies!
Learn about Pressure & Gravity: It's fun, but also has an important built-in physics lesson.
Best Science Experiment Kits for Kids
1. Discovery Extreme Chemistry Kit
Quick Review: My favorite chemistry kit. It has 40 different experiments, and it's the sheer number of cool visual experiments that catch my imagination.

Check the price on Amazon.
There are several similar chemistry kits on Amazon, but this Discovery Extreme Chemistry Kit is my pick as the best. It has 40 different experiments, including glowing, foaming and freezing experiments. I love that it has so many experiments and they're designed to be visual and exciting for children.
Benefits for your Little Scientist:
Visual Chemistry: I'm particularly a fan of the foaming and icing experiments where you can see chemical reactions happening in front of your eyes.
Black Light Pen: The other super cool thing in this pack is the black light pen, which can see things that are invisible to the naked eye!
Fun Facts Included: I love how the pack comes with fun chemistry facts that inspire a child's interest. Here's one: "Did you know there are more atoms in a bucket of water than buckets of water in the Atlantic Ocean?"
Things to Keep in Mind:
Not Everything Provided: Be aware that not everything is provided. The instructions for the experiment often had me running to the pantry to find some common kitchen supplies that were necessary for the experiment.
2. Microscope Kit with Prepared Slides
Quick Review: I love how microscopes inspire kids' curiosity. This is my preferred kit because it is monocular (best for kids), comes with prepared slides so you can start immediately, and has a great carry case.

Check the price on Amazon.
Followers of my blog might know that I've written several reviews of microscopes because I use them a lot as a teacher.
I can't go past this Microscope Kit for younger kids by 'Discovery'. It is perfect for beginners as it comes with everything you need to get started out of the box… but it's also pretty powerful with up to 1200x magnification.
I love that it comes with prepared slides, a full kit of equipment (petri dish, tweezers, collecting vials, shrimp eggs, and more).
Benefits for your Little Scientist:
Start out of the Box: I love that you get five prepared slides and a shrimp eggs kit for investigations right out of the box. Once you've done the provided experiments, you've got a petri dish to do your own experiments (Recommendation: let some bread go moldy in the petri dish then observe!)
Good for Beginners: While it's a strong microscope (up to 1200x magnification), you don't have to worry about shifting objective lenses. Simply rotate the lens turret to alternate between 120x, 240x, 300x, 480x, 600x, and 1200x magnifications.
It's the Best Microscope for Kids: Binocular (two eyepiece) microscopes are often more powerful but I find children have a lot of trouble using them. A monocular microscope like this one is best if you've got a kid under 10.
Affordable: Many similar microscopes are sold for double the price.
Powerful: You're not getting a 'toy' here, it's a legitimate and strong microscope.
Carry Case: Pack everything away into a carry case for easy storage. I also like that you can open it up and everything is sorted into its correct spot.
3. Water Rocket Kit
Quick Review: This water rocket packs a punch! Set it up in your backyard with your kids and let them shoot the rocket high into the air! A great lesson on the power of stored potential energy.

Check the price on Amazon.
The Water Rocket Kit contains everything you need to construct your own rocket from home. Use water and air pressure to launch a bottle high into the air – up to 90 feet. You can attach the fins and set up the launch pad as a family while discussing physics, gravity, air pressure, and other scientific rules of our world.
Benefits for your Little Scientist:
Explosive: Not just a boring experiment – you see something amazing happen at the end!
Inspiring Science: It's a super fun play-based way to learn about gravity and stored potential energy.
Learn about Air Flow: Try it with and without the fins to see how fins help streamline airflow and improve performance.
Discuss Gravity: Talk with your child about the power of gravity during the study.
Child Controls the Activity: You can let your child control the launch, making it a great child-led active learning experience.
4. Magnet Science Kit
Quick Review: An amazing kit that shows the power of magnetism. Show children how magnets attract and deter objects and cause things to hover and defy gravity. I love how visual it is!

Check the price on Amazon.
This magnet kit teaches the amazing power of magnets in a cool, hands-on way. I like to teach magnetism using the iron filings trick first: sprinkle iron filings onto a surface then place the magnet nearby. The filings will move in a way that gives a good visual of how invisible magnetic fields flow. Then you can move on to one of the other experiments in this kit, like making objects hover or causing magnets to 'jump'.
Benefits for your Little Scientist:
Learn About Magnetic Fields: I found the instruction booklet really visual and helpful. Even kids can follow the instructions for each experiment and read the explanations for how each experiment works.
Very Visual: See how magnets push, pull and repel. Use magnets to defy gravity, race balls, and do tons of other visual activities.
Relatively Safe: There aren't any flying objects, flames or boiling liquids here – it's all about magnets!
5. Solar Powered Rover
Quick Review: Create your own moving car using the power of the sun!

Check the price on Amazon.
The Solar Powered Rover relies on sunlight to move around. You get everything you need in the pack. Put it together following the relatively simple instructions and let it drive around. Your child will learn some basic construction and wiring skills which most children should be able to handle. Talk to them about how solar power works and how it's the future of transport!
Benefits for your Little Scientist:
Simple: It's a concept that just about anyone can get.
Easy Construction: Most children should be able to construct it on their own, however I'd recommend having a parent around to stimulate discussion about solar power and electricity.
Bonding Moment: Work alongside your child in a collaborative learning fashion. Talk to them about electricity and if there's anything you both don't know, research it together!
6. Vacuum Chamber Experiment Kit
Quick Review: I like how visual this experiment in air pressure is. I also appreciate that everything you need is included in the box.

Check the price on Amazon.
The Vacuum Chamber experiment kit creates an air-free chamber in which different objects behave strangely! This kit is an awesome lesson in air pressure – and how objects behave outside of the earth's atmosphere. There are 20 different visually engaging experiments including expanding a marshmallow, causing water to defy gravity, and blowing up a balloon inside the vacuum chamber.
Benefits for your Little Scientist:
Learn about Air Pressure: This whole kit is all about air pressure – something that's invisible and we take for granted every day! Inspire your child by getting them to think about how things would behave in outer space.
Experimentation: Watch your child have fun experimenting with how different objects behave.
Visually Appealing: Each experiment has a visual element, whether it's blowing up a balloon inside the chamber, making marshmallows expand, or making water float.
7. Ant Farm
Quick Review: I love this ant farm and find it so much fun, especially in the first few days when you see them creating their ant tunnels.

Check the price on Amazon.
Ant farms are incredibly interesting for kids and adults alike. You can literally see the ants creating their own tunnels and sharing their lives together in this cross-section of an ant mound. The thing I love about this particular one is that you have two ant farms connected by a tunnel. It's really exciting to see the ants walking from one farm to the other!
Benefits for your Little Scientist:
Biology Lesson: Ant farms are awesome
Inspire your Child: I've found that children in my class are really drawn to and interested by ant farms. The idea of seeing what's going on underground really draws kids into lessons about insects.
Learn through Experience: Learning by actually experiencing the authentic thing (rather than just 'research projects' about insects) can really inspire a child's love of learning. In education we call this a 'constructivist approach' to education.
Things to Keep in Mind:
The Ants: This kit comes with shipped ants. Look, they might not all make it alive – but seriously, just go to your nearby park and catch a few in a bottle to replenish
Feed Them: Sprinkle some crumbs from something in the fridge to keep your ants fed.
What to Look for in Science Kits for Kids
Visual Lessons
A good inspiring science kit will give children a visual experience that will catch their attention. It will give them a sense of how science can be exciting, and spur on their interest. Once a child is interested, they might start asking questions like "How did that work?" which will lead to deeper learning about chemistry, physics and biology.
Hands-On Child Led Learning
A good science kit will allow children to control their learning. Let them press the button or pour the substance that causes the explosion. Allow them to connect the circuits on their solar rover. Hands-on learning experiences will help children get the sense that they are in charge and that's super empowering for a child.
Chemistry, Biology & Physics
See if you can get a range of kits that teach about chemistry, biology and physics. See which field of science your child is drawn to in order to see how you can help them develop their passions. A chemistry kit will involve beakers and bubbling gasses that occur when you mix two substances. A biology lesson will involve zooming-in on tiny little cells in our environment, and a physics lesson will focus on rockets, gravity and cars.
Final Thoughts
The best science experiment kits for kids are visual, get children to learn something new about the natural world, and get them excited about learning. Once you've exposed your child to a new science experience, consider introducing them to STEM Toys or Math toys.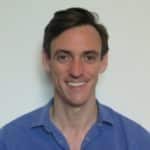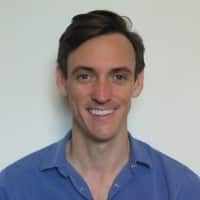 Dr. Chris Drew is the founder of the Helpful Professor. He holds a PhD in education and has published over 20 articles in scholarly journals. He is the former editor of the Journal of Learning Development in Higher Education.