About the Author: Hi, I'm Chris and I'm a child development expert. I have a PhD in education and teach Early Childhood Studies at college. As an Amazon Associate I earn from qualifying purchases.
Fine motor skills are small finger and hand movements. They are required for doing tasks like writing and tying laces.
As educators, we try to promote fine motor dexterity through play-based activities like threading beads and constructing towers.
The best toys for developing fine motor skills are:
Nuts and Bolts Skills Set
Kids Drill & Construction Set
Operation Board Game
Pop Beads Jewelry Making Kit
Shape Sorting Cube
Learn to Dress Kit
Straw Constructor Kit
My Top 3

Quick Overview

Nuts and Bolts Skill Set


Check the Price on Amazon

My Rating: 8/10

Best for Toddlers Under 3

Get this one for a toddler who is just developing their fine movement skills. The larger sized objects are a good guide for getting started.

Good for Toddlers: Large objects for toddler hands.
Learn to Twist: Your child needs to line up the objects and screw them together.

Kids Drill & Construction Set


Check the Price on Amazon

My Rating: 9/10

Best for Children 3 and Up

Get this one for a child 3+. They'll love having their own drill and toolkit to construct 3D objects.

Smaller Objects: The smaller screws and bolts are a big step up for 3-7 year olds.
Fun: The plastic drill is an absolute hit for little ones.

Operation Board Game


Check the Price on Amazon

My Rating: 8/10

For all Ages

Get this one for fun for the whole family. Introduce the next generation to this classic board game.

Developmentally Appropriate: If you child is ready to practice using tweezers, it's at a good level for them.
Play Together: This board game lets you play alongside your child.
Best Toys for Fine Motor Skill Development
1. Nuts and Bolts Skill Set – Best for Toddlers
Quick Review: This is my top pick for toddlers. It requires children to develop skills in twisting. They also need to line up the screw correctly so it threads well.

Check the price on Amazon.
I loved watching my little man screw these together – I could really see the cogs turning in his head. At first he wasn't quite old enough to handle them (at around 15 months – he hadn't achieved enough proximodistal development yet) so I gave him a few more months and he picked up on it well the second time. Really proud of him for succeeding!
Benefits for Fine Motor Development:
Twisting Skills: Twist the bolts into their screws. Work with your child to show them how it's done then give them a go!
Holding and Gripping Skills: Watch your child grapple with the bolts to figure out how to hold them correctly.
Color Matching: On top of fine motor skills, your child will also develop the ability to color match the bolts to their correct screws.
Designed for Little Hands: These aren't tiny fiddly bolts. They're large and plastic. This helps your child take a step forward in dexterity with guidance. It also makes swallowing small objects more difficult!
2. Kids Drill & Construction Set – Best for 3 and Up
Quick Review: Who doesn't love playing with drills! This one's a good step up once your child has mastered the above kit – watch them connect the boards by lining them up and drilling through the holes.

Check the price on Amazon.
The thing I love about this toy is that your child gets to have their very first toolkit! It comes with a drill, screwdriver and wrench. All of them are plastic to be child friendly, but the drill works surprisingly like a read 'adult' drill. The screwing and drilling help with fine motor skills, but so does the
Benefits for Fine Motor Development:
It's Fun! Learning is of course supposed to be fun. And it's so exciting to get your first drill so you can be like dad (or mom)!
Focus on Precision: Children need to line up blocks before screwing them together, requiring them to practice using dexterity and a steady hand.
Twisting: Children practice twisting skills with smaller parts than the toddler 'nuts and bolts set' above.
Stacking Tasks: Children need to twist the screwdriver, which is attached to a screw, which needs to fit into two different blocks – this 'stacking' of tasks requires significant dexterity.
3. Operation Board Game – For all Ages
Quick Review: Best for children over 3, teenagers, and adults alike. This board game lets you play doctor by removing organs from your patient – but be careful!

Check the price on Amazon.
Introduce everyone's favorite classic game of dexterity to the next generation. You need to extract the organs using tweezers without touching the sides. If you hit the sides, hear the 'beep' and the red light goes off! It's a fun, competitive board game for you and your kids to play together.
Benefits for Fine Motor Development:
Learn to use Tweezers: Using tweezers is a great skill your child needs to develop – and here's the best chance for them to learn!
Learn through Board Games: Board games help children learn through cooperative play in a fun environment. It is also a great chance to bond with your children.
Learn about the Human Body: Sure, some of the items you remove aren't anatomical – but it still stimulates children's thinking about the human body and the medical profession.
4. Pop Beads Jewelry Making Kit
Quick Review: An awesome activity for girls (and boys). Threading the beads through the string can be super hard – but super rewarding!

Check the price on Amazon.
If your daughter (or son) is intrigued by jewelry, get them this super fun activity where they can make their own jewelry. I don't have a daughter, but my 4 year old niece absolutely loved when I bought her a jewelry making kit – even though her dexterity wasn't great, her love of the activity kept her engaged and persistent. I also love that this kit comes in a clean simple box for storing the beads.
Benefits for Fine Motor Development:
A Toy She'll Love: If you've got a young fashionista, this is the fine motor skills toy choice for you!
Threading Skills: The key fine motor skill being developed here is threading a thread through holes in beads. It's tough for a kid!
Develop Pattern Recognition: As teachers, we use bead threading as an activity to teach pattern recognition at around ages 4 – 6.
Creative: She can choose the colors and style she wants so it's perfect for her developing fashion sense!
Wear it when you're Done: Once your child has created her jewelry, she won't want to take it off!
5. Shape Sorting Cube
Quick Review: Perfect for a baby or toddler, you can really see them thinking through how to position the shapes to fit in the holes.

Check the price on Amazon.
I love that you can see the cogs in your child's head turning when they play with the activity. It's best for a very young child (1 – 2 years). Not only will it help them develop control over their hands and fingers, it will also teach them to recognize common shapes.
Benefits for Fine Motor Development:
Good for Very Young: You can get this gift for a very young baby or toddler and they'll develop skills in using it over a series of months.
Learn to Manipulate Objects: In the solitary play stage (one of the earliest stages of development), we want children to learn about shapes, objects and how to manipulate them with their hands. This toy is perfect for that developmental stage.
6. Learn to Dress Kit
Quick Review: Great for a child around 3 – 6 years of age. I love that it has practical value – once your child masters these 6 skills they'll be more independent from you!

Check the price on Amazon.
This kit helps your child practice zipping, snapping, buttoning, buckling, lacing & tying. It's perfect for teaching your child how to tie their shoes or put their own clothes on. Include these six separate toys in your child's play kit and watch them fiddle with them in an unstructured play environment. Their curiosity will help them learn!
Benefits for Fine Motor Development:
Focus on Finger Dexterity: This toy's key focus is on finger dexterity. That's the ability to coordinate your fingers so they do what you want them to do. Tying a lace is incredibly hard for a child – but this will really help kick-start that skill!
Learn Practical Skills: Once your child has mastered all six of these skills, they'll be able to dress and undress independently. It's great just before they go to school so they know how to tie their laces even when mom and dad aren't around.
7. Straw Constructor Kit
Quick Review: This construction kit requires children to manipulate objects in three dimensions and clip straws together to create a 3D shape.

Check the price on Amazon.
I love this toy for so many reasons. It's great for creativity and can grow as large as your child's own imagination. With 700 different pieces, your child can really create an amazing structure. But, it also requires your child to practice their dexterity. They need to fit the straws into the connectors, hold up their structure while they hastily construct support structures, and manipulate objects in three dimensions.
Benefits for Fine Motor Development:
Fit the Straws into the Connectors: The main dexterity requirement is for your child to fit the straws into the connectors.
3D Construction Dexterity: Your child will need to think in three dimensions and construct the structure so it stands upright.
Inspire Imagination: With so many pieces, this toy can grow as large as your child's imagination.
Easy Packing: The nice plastic container helps you to store it away neatly.
Frequently Asked Questions
What are 'Fine Motor' Skills?
Fine motor skills are physical skills that require small movements of hands, fingers and feet. They are the skills we develop in holding pens and tweezers, typing, and painting. They are the opposite of gross motor skills. Gross motor skills are skills required to control powerful large movements like sprinting, hitting a baseball and kicking a football.
What to Look for in Fine Motor Toys?
Fine motor toys should require children to use fine finger dexterity in order to complete a task. This might include twisting, rolling, pinching, tapping, zipping, buttoning, tying, and other related skills. Ensure the toy challenges your child by being at a developmentally appropriate level: not too hard, not too easy.
Of course, you can also look for other elements of the toys, such as gendered toys for kids who are 'girly' or 'boyish' (drill sets if you've got a boy who loves tools; jewelry for girls who love fashion).
What's the Best Age for these Toys?
I have attempted to present some great developmentally appropriate toys for different ages. The main thing to focus on is providing toys that challenge your child but aren't too hard.
For Toddlers, the focus is usually on manipulating larger objects. The Nuts and Bolts Skills Set (#1 on this list) and the Shape Sorting Cube (#2 on this list) are great for a baby or toddler.
For Ages 3+, focus on getting children to manipulate smaller and smaller objects. It is also a good idea to get them balancing several objects at once. An example is the Kids Drill and Construction Set (#3) which requires a child to manipulate not only the drill, but the screw, bolt and two connector blocks – all at once! This challenges older children's dexterity.
Also Consider
Fine-Motor & Scissor Skills Workbook

Check the Price on Amazon
You could also get your child a book designed specifically for developing fine motor skills, like this book from Scholastic that encourages your child to cut along the lines.
Final Thoughts
Fine motor skills are incredibly important for your child. As they move through being a toddler and into young childhood, they need to develop important skills like tying shoelaces, writing and cutting with scissors. You might also want to consider some toys for learning to write, which also help with fine motor development.
I hope this review of the best toys for fine motor skill development has been beneficial for your shopping, and all the best raising your child!
– Chris.
Related Article: Best Art and Craft Kits for Kids
Related Article: Best Toys for Learning to Read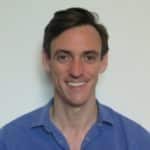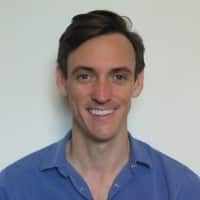 Dr. Chris Drew is the founder of the Helpful Professor. He holds a PhD in education and has published over 20 articles in scholarly journals. He is the former editor of the Journal of Learning Development in Higher Education. [Image Descriptor: Photo of Chris]