A critique is an in-depth analysis and evaluation of a work, idea, or event. Critical evaluation is considered a higher-order thinking skill necessary for logical reasoning and development of new ideas.
Critique not only includes critical evaluation of content, but also an assessment of the structure, style, and effectiveness of a work or idea in achieving its purpose.
The importance of critique lies in its capacity to challenge assumptions, illuminate underlying ideologies, and promote critical thinking.
We need critical thinking skills in order to make sound judgments, develop well-formed opinions, and enhance our understanding of our world.
As such, critique is a valuable tool for academic, artistic, and professional contexts, driving innovation, improvement, and progress.
Critique Examples
1. Assessing Relevance
Relevance is all about whether the point being made is valuable for the broader discussion or debate.
For example, bringing up stars in an astrology discussion is relevant; discussing the price of fish at the supermarket, on the other hand, is completely irrelevant to an astrology discussion!
In a critique, it is essential to evaluate whether the presented arguments and statements are pertinent to the core theme or purpose.If the content is irrelevant, it detracts from the main message, undermining the overall credibility and effectiveness of the work.
Assessing Relevance Example: The lecture on marine biology seemed out of place at a conference primarily focused on space exploration and astrophysics.
2. Evaluating Accuracy
Evaluating accuracy involves scrutinizing the factual correctness and reliability of the information or arguments presented in a work or idea.
Meticulous fact-checking is central to this evaluation process, ensuring that the claims made are based on accurate information.
Inaccurate or misrepresented facts can compromise the integrity of the work, and undermine its value to its audience or stakeholders. So, evaluating accuracy is a fundamental task in critique, contributing to the credibility and trustworthiness of the work.
Evaluating Accuracy Example: During the review of a book on World War II history, discrepancies were found between the dates mentioned in the book and the accepted historical timeline, bringing into question the book's accuracy.
Editor's Note:
Evaluating accuracy is particularly important in this
era of extreme media bias
. It could require you to cross-check multiple sources (called triangulation) and checking whether the person talking is truly expert on the topic. This is a key aspect, therefore, of both
media literacy
and
digital literacy
in the 21st Century.
3. Analyzing Structure
Analyzing structure refers to the process of examining the arrangement or plan of a work or idea. This is common, for example, in the critical analysis of art and fashion.
This process could involve looking at how the various elements are organized and interlinked to form a coherent whole.
There are different conventions about what a well-structured work or idea looks like, depending on the discipline. For example, in fashion, it may have to do with how the clothing accentuates body features, whereas in non-fiction, it might be able how well a text presents logically ordered elements that enable easier understanding and following of the topic.
Analyzing Structure Example: In a film critique, the reviewer noted how the narrative structure, with flashbacks interspersed at strategic points, amplified the emotional impact and depth of the story.
4. Considering Originality
Originality refers to the creativity, novelty, or freshness brought to a work or an idea.
For a critique, weighing originality involves exploring whether the work or idea offers new perspectives, unique themes, or innovative methods. Or, in contrast, does the work simply repeat tired old tropes?
The level of originality can greatly enhance the value of a work or idea by stimulating thought, provoking discussion, or advancing knowledge.
In many fields, such as art, literature, and academia, originality is a highly sought characteristic since it identifies works or ideas that break from convention and inspire progress.
Originality Example: In a critique of a music album, it was noted that the artiste successfully incorporated a blend of traditional folk and modern electronic music in their compositions, enhancing the album's originality.
5. Questioning Sources
Questioning sources involves scrutinizing the origin and credibility of the evidence supporting a work or an idea.
Sources provide the foundation for arguments and assertions in a work, and their reliability and relevance are crucial for validity.
In a critique, evaluating sources helps ascertain the accuracy and integrity of the work, ensuring the information is well-founded and correctly attributed.
This is particularly important in academic and journalistic works wherein the veracity and reliability of sources significantly affect the overall validity and strength of the work.
Questioning Sources Example: During the peer-review of a scientific paper, one reviewer questioned the credibility of a non-peer reviewed website that the author had used extensively to support their arguments.
6. Examining Clarity
Examining clarity refers to checking the transparency, simplicity, and comprehensibility of a work or an idea.
Clarity ensures that the message or argument is effectively communicated to and understood by the audience. It helps avoid misunderstandings and misinterpretations.
In a critique, clarity examination entails assessing the work's language, terminology, and style, evaluating whether these elements facilitate understanding.
A work displaying a high degree of clarity allows its audience to comprehend and engage with its content with relative ease.
Examining Clarity Example: The reviewer of a mystery novel observed that the author's clear and concise writing style made the complex plot twists and clues easy to follow throughout the story.
7. Appraising Depth
Appraising depth is the examination of how profound a work or an idea is. In other words, has this person said something of meaning, or only scraped the surface of the concept?
A deep and thorough treatment of the subject matter suggests nuanced understanding, and often adds value to the work or idea.
I often tell my students that to achieve depth in essays, they need to consider the level of detail, context, compare-and-contrast, and insight they have provided. Furthermore, they might want to consider various perspectives related to the topic, not just one.
Appraising Depth Example: Upon analyzing an analysis of economic policy, it was recognized that the author's in-depth exploration of varying socioeconomic impacts showed their deep understanding and research into the subject matter.
8. Reviewing Consistency
Reviewing consistency entails checking for the uniformity and reliability of the arguments, facts, and tone within a work or an idea.
Consistency is important because it lends credibility and cohesiveness to a work or idea. It shows that the author has a clear understanding and thoughtful execution of their topic or theme.
In a critique, consistency is assessed by observing the steadiness of the work's arguments, use of evidence, and tone. Any inconsistencies detract from the overall quality and reliability of the work.
Reviewing Consistency Example: In a politician's speech critique, it was noted that their stance concerning environmental policies remained consistent, maintaining the same core arguments throughout each policy discussion, lending strength to their overall position.
9. Assessing Feasibility
When we assess feasibility, we're assessing whether something is really practical or viable. Quite simply, we're asking: "will this actually work?"
Assessing feasibility can include exploring aspects such as financial considerations, available resources, and time factors.
This method is particularly useful for the critique of a proposal, business plan, or research project. A feasible work or idea has a much higher chance of achieving its intended outcome, making it more reliable and, in the case of business, attractive to stakeholders such as investors.
Exploring Feasibility Example: The critique of an ambitious development plan included an assessment of its feasibility. Given the budget constraints and tight timeframe, the plan was determined to be unrealistic in its current form.
10. Scrutinizing Aesthetic Appeal
Scrutinizing aesthetic appeal involves assessing the visual or sensory attractiveness of a work or idea.
This is significant especially in fields such as art, design, and literature where aesthetic attractiveness can greatly enhance the appeal and appreciation of the work.
In a critique, this might involve reviewing elements such as color, composition, style, form, and intricacy to determine how well they harmonize to create an appealing visual or sensory output.
Scrutinizing Aesthetic Appeal Example: In a review of a new architectural structure, the critic lauded the creative blending of traditional and modern design elements, which added to the aesthetic appeal of the building.
11. Measuring Efficiency
Measuring efficiency relates to the examination of how optimally resources were utilized.
In a critique, efficiency measurement can relate to various elements including workflow, process design, time allocation, use of labor, or use of technology, among other things. A highly efficient operation minimizes waste, reduces costs, and maximizes results.
Measuring Efficiency Example: In a critique of a production process, it was observed that by adopting automation, the company significantly improved its efficiency, allowing it to produce more units in less time.
12. Gauging Effectiveness
Gauging effectiveness is about determining the success of a work or an idea in achieving its intended purpose or objective.
This requires an examination of the outcomes, results, or impact of the work or idea relative to its stated goals.
In a critique, this will often require a summative assessment of performance measures. An advertising campaign, for example, may require a poll or consumer survey to get the results of how effective it was in increasing brand awareness.
Gauging Effectiveness Example: A critique of an educational program looked at student test scores, classroom engagement, and teacher feedback to gauge how effectively the program was in improving student learning outcomes.
13. Investigating Methodology
Investigating methodology refers to the critical examination of the strategies, techniques, or procedures employed in the formulation of a work or an idea. This is particularly common in academic critique.
For example, this means examining the soundness and relevancy of the chosen methods in achieving the objective or producing the required results. Why did the person choose qualitative over quantitative methods? Was that a good idea, or did they miss an opportunity in this choice? Did they defend their choice sufficiently?
A well-chosen and properly executed methodology supports the conclusions and enhances the integrity and trustworthiness of a work or idea.
Investigating Methodology Example: In a critique of a psychological study, the peer-review process involved questioning the appropriateness of the chosen experimental design and statistical analysis techniques, thus investigating the research methodology.
14. Probing Author Bias
Probing author bias deals with uncovering and examining the unstated beliefs, values, or principles of the author which influence their claims.
Take, for example, a media critique, where you realize that the person writing a newspaper article has an underlying self-interest in what they're saying. For example, someone who writes an article denying climate change may also have a lot of shares in a coal company, so they've got self-interest and bias inherent in their writing.
Probing Bias Example: In a critique of an economic policy proposal, the critic highlighted the underlying assumption that economic growth always leads to improved social welfare, provoking a deeper debate on the correlation between growth and welfare.
15. Judging Coherence
Judging coherence involves assessing how well the different parts of a work or an idea logically fit together to form a meaningful whole.
Coherence is vital in ensuring that a work or idea makes sense to the audience and that the overall message or argument is clear and consistent.
In a critique, examining coherence may include looking at how arguments are structured, how information is sequenced, and how concepts relate to each other.
A highly coherent work or idea effectively communicates its message or purpose, making it easy for its audience to understand and follow.
Judging Coherence Example: While critiquing an academic essay, the evaluator noted high coherence since the arguments were logically ordered, well connected, and systematically built up to support the overall thesis.
Other Techniques for Critique
Media Critique
Evaluating cultural sensitivity.
Analyzing representation and inclusivity.
Examining bias and objectivity.
Considering emotional resonance.
Assessing narrative flow.
Investigating technical proficiency (e.g., in films: cinematography, editing).
Evaluating character development and depth.
Probing thematic depth and complexity.
Gauging audience reception and feedback.
Academic Critique
Assessing the adequacy of literature review.
Analyzing the validity of conclusions.
Questioning the reliability of the instruments used.
Investigating potential conflicts of interest.
Examining the relevance and recency of cited sources.
Gauging the scope and limitations of the study.
Assessing the generalizability of the findings to broader populations.
Business Critique
Analyzing financial viability and profitability.
Evaluating the effectiveness of marketing strategies.
Assessing organizational structure and hierarchy.
Investigating ethical business practices.
Gauging scalability and growth potential.
Reviewing talent acquisition and retention strategies.
Examining stakeholder and shareholder relations.
Scrutinizing supply chain and operational efficiencies.
Evaluating product or service innovation and differentiation.
Analyzing competitive positioning and market share.
The Difference Between Critique and Criticism
Critique is a good-faith evaluation of a range of factors, positive and negative, to provide constructive feedback on a topic. Criticism is a fully negative evaluation that's often interpreted as an attack in bad faith.
Critique is generally viewed as a detailed, analytical assessment aimed at understanding and improving a work or idea. This process usually involves constructive feedback, evaluating the strengths and the weaknesses while offering enlightening perspectives for enhancement. Sometimes, we call it 'constructive criticism'.
Criticism often bears a negative connotation, focusing mainly on pointing out faults and shortcomings, often without providing considerable insight for improvement or recognizing the positive aspects of the work or idea.
| Aspect | Critique | Criticism |
| --- | --- | --- |
| Definition | A detailed analysis and assessment of something, often emphasizing its positive and negative aspects. | Expressing disapproval or pointing out the faults or weaknesses in something or someone. |
| Nature | Usually constructive and often involves a thorough examination. | Can be either constructive or negative. However, in everyday usage, it's often perceived as negative. |
| Purpose | To provide feedback, enhance understanding, and promote improvement. | To highlight problems, mistakes, or flaws. Might be used to guide correction, but can also just be an expression of disapproval. |
| Tone | More neutral, balanced, and analytical. | Can be neutral, but often tends toward being negative or disapproving. |
| Context | Common in academic, artistic, and professional settings. | Used in both formal and informal settings. |
| Response to it | Typically invites discussion and improvement based on the feedback. | Might lead to defensiveness or denial, especially if it's perceived as an attack or overly negative. |
Conclusion
The act of critique is a powerful tool that adds depth to our understanding and interpretation of works or ideas. The multilayered aspects of critique, ranging from analyzing the structure to questioning underlying assumptions, work together to provide a holistic evaluation. It allows us to identify strengths, expose weaknesses, and ultimately discover ways to improve. Therefore, honing critique skills is critical for intellectual growth, creativity, and progression in numerous fields of study and professional arenas.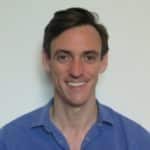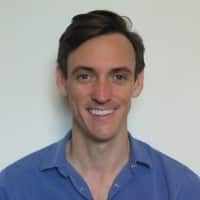 Dr. Chris Drew is the founder of the Helpful Professor. He holds a PhD in education and has published over 20 articles in scholarly journals. He is the former editor of the Journal of Learning Development in Higher Education. [Image Descriptor: Photo of Chris]