Companies are constantly on the lookout for trained computer scientists. According to the US Bureau of Labor Statistics, computer science employment is estimated to skyrocket by 13% in the coming decade.
Because the computer science industry is growing much faster than most other professions, a degree in computer science could be well worth it for aspiring college students today.
Here is a quick look at what to expect with a degree such as this one.
What Is a Computer Science Degree?
Computer science degrees explore the design of computers and the theory of computation. The principal areas of study in this area include database systems, AI, vision & graphics, and digital security.
Unlike electrical engineers, graduates who earn a degree in computer science mainly deal with software systems.
This degree is an applied mathematics degree. So, there is a lot of theory and math to learn.
What Jobs Can you get with a Computer Science Degree?
Some experts are saying there are computer science jobs in almost every major industry in the United States. This paves the way for countless job opportunities and a chance for a budding career. Here is a quick look at some of the typical examples.
| | | |
| --- | --- | --- |
| Job | Description of Job | Average Salary (US) / Annually |
| Data scientist | Interpreting and analyzing data from various sources to hatch creative solutions to problems. | $96,565 |
| Software tester | Charged with performing manual and automated tests to make sure the software works properly. | $56,448 |
| Web developer | Creating and designing websites. | $60,272 |
| Application developer | Common responsibilities include troubleshooting, designing, coding, monitoring updates, and viable threats to security, among many other things. | $70,817 |
| Software engineer | Altering and analyzing current software and similar responsibilities all via software programming languages. | $87,694 |
| Software quality assurance manager | Managing and overseeing the quality control of software development by managing teams, testing, and building routing protocols. | $107,571 |
Pros and Cons of a Computer Science Degree
More and more students are turning to the field of technology to get better-paying jobs. Based on recent reports, the overall number of graduates with a computer science degree went up by 15%.
So, computer science is a relatively popular choice.
But, you can't know if it will suit you unless you know its pros and cons. Here are the advantages and disadvantages that come with a computer science degree.
1. Benefits of a Computer Science Degree
Here are the advantages of a computer science degree:
You develop in-depth and broad knowledge of complex mathematical tasks.
Sixty-seven percent of all new job openings in STEM are computing, this research shows.
There are opportunities for flexible and remote work in the industry.
There are many good-paying jobs in the industry.
There is a high job satisfaction rate in the IT industry
University will offer opportunities to build a network in the industry
2. Negatives of a Computer Science Degree
Here are the disadvantages of a computer science degree:
If mathematics isn't your strong suit, then you are in the wrong spot.
Supply can overtake demand. Currently, there are many job openings for computer science graduates. But, in the next 10 to 15 years, competition is most likely going to get fierce.
This is a male-dominated field in the United States, with just 18% of people earning a bachelor's degree in computer science being females.
There is a lot of screen time. You will be spending most of your time in front of the computer screen, which can take a toll on your eye health.
Read Also: 42 US Colleges With Bear Mascots
What are the Requirements for a Computer Science Degree?
The GPA requirement for computer science degrees varies by program and school. Overall, you can expect a minimum 2.5 to 3.0 GPA requirement. To get admitted, you will also need to fulfill a couple of prerequisite courses: mainly statistics and college algebra.
What is the Average Salary for Computer Science Graduates?
Depending on the company you work for and your skills, the average salary for computer science graduates starts at about $68,600. Once they advance in their career, they can earn around $114,700. This is a very lucrative degree with many opportunities for a comfortable living.
What Computer Science Majors are There?
The major you select should align with your predetermined goals, natural strengths, and interests. Here are some of the most popular computer science major options.
| | |
| --- | --- |
| Major | Description / Explanation of the Major |
| Computer Information Systems | This major focuses on the application and management of tech within business environments. Graduates learn how to work with IT systems and solve numerous operational issues. |
| Information Technology | As an IT major, students focus on how computing and information systems support the communication needs of a company, research, and business. |
| Computer Programming | This major teaches graduates how to write numerous programming languages with topics covering customization, debugging, and program testing. |
| Computer Software & Applications | Capable of preparing students to apply tools to edit, publish, and design products to the internet. The major covers a wide range of topics with practical, real-world application. |
| Data Processing | Data processing begins when data in its raw form is converted into a more readable format. This major prepares students on how to master verifying, storing, retrieving, and extracting that information. |
Skills Learned In A Computer Science Degree
1. Soft Skills
Great attention to detail
Excellent digital communication
Creativity
Ability to solve complex problems
Time management
2. Hard Skills
Technical writing
Mathematics
Computer & technology knowledge
Do Further Research on your Degree Choices:
Final Verdict: Are Computer Science Degree Worth It or Worthless?
If you are looking for a highly paid career in computer science within a corporate environment, then a degree is worth it.
However, it may not be the easiest career path to take. That's because you will need proper math skills to become an applied science technologist or computer consultant. So, if you don't feel comfortable working with science, math, and technology, you may like to consider another career option.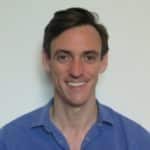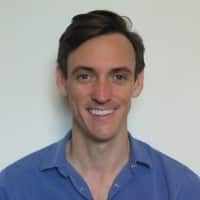 Dr. Chris Drew is the founder of the Helpful Professor. He holds a PhD in education and has published over 20 articles in scholarly journals. He is the former editor of the Journal of Learning Development in Higher Education. [Image Descriptor: Photo of Chris]