About the Author: Hi, I'm Chris Drew. I am a child development expert with a PhD in Education. You can learn more about me here. As an Amazon Associate I earn from qualifying purchases.
In my opinion, the best wooden building blocks set for toddlers is this Wooden Block Cart from Melissa & Doug (pictured right). Melissa & Doug have produced a lovely wooden cart with inscribed blocks that fit perfectly inside.
The blocks have the letters of the alphabet, pictures, and numbers inscribed onto them for learning the alphabet and their numbers. Go to my review of this set below.
If you want a more challenging set for ages 3+, I'd recommend the amazing castle building block set by Fao Schwarz. Go to my review of this set below.
When choosing a building block set, keep in mind factors such as: quality of the materials, number of blocks in the set, what's inscribed on the blocks, and what educational value they have. At the end of this article I have a full list of my selection criteria for the blocks that are on this shortlist.
Here's my shortlist of the five best wooden building block sets for kids:
The Best Wooden Building Blocks for Kids

Quick Overview

1. ABC Wooden Block Cart by "Melissa & Doug"

(My Top Choice for Ages 0 – 2)


Check the Price on Amazon

My Rating: 9/10

This is a beautifully designed cart which perfectly holds 30 wooden blocks with letter and number inscriptions on each block.

2. Wooden Castle Building Blocks Set by "Fao Schwarz"

(My Top Choice for Ages 3+)


Check the Price on Amazon

My Rating: 8.5/10

This one is sure to inspire the imagination. Girls and boys equally love castles and their towering turrets. This one's great for imaginative play.

3. 100 Pc Wood Building Block Set with Container by "Right Track Toys"


Check the Price on Amazon

My Rating: 8/10

This one has a good range of different sized and shaped blocks for your toddler. I also love the container that makes clean up easy.

4. 300 Piece Wooden Building Block Set by "Brain Blox"


Check the Price on Amazon

My Rating: 8/10

This set is great for advanced children. The blocks are thin and rectangular which makes stacking a little more challenging, but you can also create awesome advanced designs with them.

5. Colored Wooden Tumble Tower by "QZM"


Check the Price on Amazon.

My Rating: 7/10

These blocks are essentially the same as a Jenga set. Kids in the 4-5 age range might want to play Jenga with them, but younger kids will play color match games which are great for cognitive development.
Best Wooden Building Blocks for Toddlers
1. ABC Wooden Block Cart by "Melissa & Doug"
Quick Review: My pick as the best for toddlers. A beautifully designed carry cart with inscribed alphabet and number blocks.
This building block set is perfect for toddlers. It has large tactile blocks with engraved letters on the top. I love that you can run your fingers over the letters and feel their shape.
On other sides of the blocks are images of everyday objects like cats, shells, apples, grapes, cows, etc. This is a great opportunity for practicing language skills with your child. Encourage them to say the name of the object of the block and model the language with them.
Further, each block has a number on it. As with the images, read out the numbers with your child and encourage them to repeat your terms. Over time, they will remember how to say the numbers and what they look like.
As your child gets older, you can get them to line up the letters and numbers in order. Then, when they are older still, your child can start writing their name with the blocks.
What makes this set stand out from others is that it comes in a beautiful rolling cart. Your child can carry their blocks around their play space using the cart, and when it comes time to clean up, the blocks all have a home.
Why These Blocks:
Letters, Numbers and Objects: Each block has letters, numbers and objects that you can use for educational purposes.
Tactile: The large blocks have great textures for your child to enjoy a tactile experience.
Rolling Cart: I love that the blocks come in a rolling cart and you can use it as the 'home' for the blocks when they're not in use.
Amazing Brand: Melissa & Doug are the premium brand in children's toys.
Return to Summary Table of this Product Above.
2. Wooden Castle Building Blocks Set by "Fao Schwarz"
Quick Review: My pick for the best wooden building blocks for kids aged 3+. It's an amazing imaginative play kit for creativity and self-expression.
I can't rave enough about this set. As an adult, I just want to sit down and build my own castles all day!
The set comes with over 150 wooden pieces that include bridges, turrets, arches, windows and towers. There are endless opportunities for creating the castle of your dreams.
It can be amazingly inspiring for a child who loves Hogwarts, Rapunzel or Knights. Your child can try to create the tallest castle of their dreams or a castle with huge wide castle walls.
If you have dolls or figurines such as Lego or Duplo figurines, get them out and have your child imagine those figurines are living in their own castle.
One thing that is disappointing is that there is no container or drawstring bag for packing and storing the blocks all in the one place. You'll have to get your own container or sew your own bag to store and carry the blocks.
Why These Blocks:
Imagination and Self-Expression: Your child can create the castle of their dreams with the freedom to let their imagination and self-expression run wild.
Stacking & Balancing Practice: Your child can practice stacking and balancing their blocks which helps with fine motor skills.
Tons of Value: With over 150 blocks in the set, your child will get a lot of blocks to play with.
Return to Summary Table of this Product Above.
3. 100 Pc Wood Building Block Set with Container by "Right Track Toys"
Quick Review: Play with different sized and shaped blocks to create the object of your imagination.
These "imagination blocks" have a range of different generic shapes like circles, arches, squares and triangles. Children are encouraged to create their own designs using the blocks. So, unlike the above set, this isn't just about castles. Create rockets, houses, cars, semi-trucks, and anything else you'd like.
I found myself getting a little frustrated that there weren't more square blocks to create a bigger structure (I always end up with semi-circle ones that are hard to stack). But, to be fair there are 100 blocks in this set so it's still quite a lot.
The blocks are quite small (smaller than I expected), so make sure you monitor a younger child who is playing with them (or just remove the smallest ones).
They're well sandpapered but it's also great that there are no unnatural materials or unsafe paints.
The one other great thing about this set is the super easy storage container. It's so easy to throw the blocks into it and store it on the shelf ready for the next time.
Why These Blocks:
Blank Slate: The blocks aren't designed to be built into anything – your child can use their imagination to make what they want.
Storage Container: The storage container is so easy and convenient for keeping things clean.
Keep in Mind:
Small Blocks: Some of the blocks are quite small and may be a choking hazard for younger babies. You might want to remove the smaller ones until your child is a little older.
Return to Summary Table of this Product Above.
4. 300 Piece Wooden Building Block Set by "Brain Blox"
Quick Review: A set of blocks that can create very sophisticated constructions for older kids.
I'd recommend this set for ages 4 and up. You can make some really beautiful designs with it but it also requires some advanced dexterity. It'd be great for a creative 4 or 5 year old for developing important hand-eye coordination skills.
Take a look at the images on Amazon for this product – the designs you can make are really impressive. The train set really blew me away.
The interesting thing about these blocks is their shape. All the blocks in this set are the same shape. They are shaped like candy bars – long and flat which enables you to create some interesting and cool patterns with them.
The drawstring bag that comes with this set is also a great creative storage idea. Simply throw the blocks into the bag and pull the drawstring. It's a really good idea if you're a grandparent and are carrying the blocks to and from the grandkid's place.
Why These Blocks:
Very Creative Designs: Because of the uniform shape of these blocks they can render really good creative designs – see the Amazon images for inspiration.
Choose How Many you Want: At the checkout you can choose between 100, 200 or 300 pieces for varying prices.
Return to Summary Table of this Product Above.
5. Colored Wooden Tumble Tower by "QZM"
Quick Review: These tumble tower toys are essentially an off-brand Jenga set. Good for color matching for younger children.
My kids pulled out my old Jenga set the other day and just went wild playing with it. I was initially really surprised how much they took to it – but then again, I couldn't believe I didn't give it to them earlier.
The little one wasn't interested in actually playing Jenga. He just wanted to play with them and sort them into their colors. The 4 year old took to the game of jenga itself though and it worked out to be a fun fine motor skills activity.
This set might not be ideal for a parent who wants wooden toys to avoid paints. The blocks are painted various different colors. But on the flipside, the colors turn out to be a fun addition to the play experience – your kid will sort them by color can create color-coded little buildings out of the blocks.
Overall this is a pretty decent little set of wooden blocks to let a child's imagination run wild.
Why These Blocks:
Color Matching: Your toddler may enjoy matching the colors of the different blocks.
Blank Slate: As the blocks are all the same uniform shape, they're great for creating any structure you like.
Affordable: This is a very inexpensive gift!
Return to Summary Table of this Product Above.
What to Look for in Building Blocks for Kids
1. Educational Value
Building blocks offer great unstructured play-based learning opportunities for kids. Unstructured play has amazing benefits for children's development. It helps them develop creativity and thoughtfulness.
But it also helps them to develop social skills when playing in parallel play with other children.
Furthermore, it helps children to develop fine motor skills. When children stack the blocks they need to exercise hand-eye coordination to ensure the blocks are balanced and structurally sound. Here, they're also learning about how gravity works and learning about different textures.
2. Age Appropriateness
I've recommended the Melissa & Doug Block Cart for Toddlers. It's got larger, more stable blocks for little hands. It also has those very basic numbers and letters that you want to start teaching children at that 2-3 age range: A-Z, 1-9.
But, I've also recommended the Magic Castle Block Set for older children (3+). It's got a lot more pieces that are much smaller. As your child develops better fine motor skills, they'll be able to build more complex towers with smaller building block pieces. You'll want to get more complex building blocks for older kids to challenge them to be constantly improving.
3. Quantity and Design of Blocks
There are building block sets that sell only 15 blocks in them, and there are others that are only mildly more expensive with over 300 blocks in the set! Usually, we can deduce that the more blocks there are, the more value for money you're getting.
But also keep in mind that some sets have inscriptions on the blocks or have blocks of different shapes and sizes that children may benefit from using.
4. Creativity
As your child gets older, they should be presented with toys that help them extend their creativity and imaginative play. A more complex building block system will encourage creativity as it gives your child more options to modify their design. Sometimes it's important to let your child go wild creating things however they like so they can have those trial-and-error experiences, while also expressing themselves through their designs.
5. Price Point
Price point isn't a major factor for this item as any of the building block sets above come in at under $40.
6. Storage
I absolutely love the sets that have bags or big containers that you can just throw the blocks into. It makes for easy storage and a simple clean-up.
Final Thoughts
What I love about building blocks is they're really a blank canvas for children to exercise their creativity and self-expression. Different children will create different designs and that's okay. This is a free unstructured play experience for a child to really enjoy.
But building blocks are also a great opportunity for fine motor skill development. The balancing, stacking and lining up of the blocks helps your child develop hand-eye coordination and dexterity that will be useful in their future.
For children of this age group, you might want to also consider getting them some toys for learning to spell and write, toys for learning to read, and science kits for kids.
I hope this review of the best wood building blocks for kids has been useful!
– Prof. Chris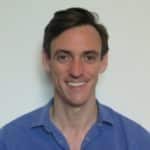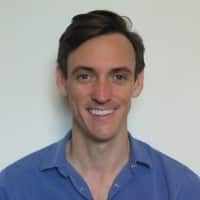 Dr. Chris Drew is the founder of the Helpful Professor. He holds a PhD in education and has published over 20 articles in scholarly journals. He is the former editor of the Journal of Learning Development in Higher Education.