Disclaimer: As an Amazon Associate I earn from qualifying purchases.
My Pick: Water Beads Ocean Set by 'Monilon'


Check the price on Amazon.
My pick for the best sensory toy for babies & toddlers is the Water Beads Ocean Set by 'Monilon'. I love the squishy feel of the beads and so will your child!
Sensory toys are toys that help children explore all their senses: touch, sound, taste, smell and sight. They are great for helping babies to develop diverse experiences in the physical world.
As babies grow into toddlers and beyond, sensory experiences are often used to help with anxiety and sensory overload.
The best sensory toys for babies are:
Water Beads Ocean Set – Monilon
Floors of Fun Play Gym – Bright Starts
Dinosaur Play Sand Kit – Build Me
Pop Tubes
Full Body Sensory Sock
Montessori Busy Board – deMoca
Baby Rattles – iPlay, iLearn
Giant Piano Mat – Abco Tech
Squishy Stress Balls – YoYa Toys
Play Doh
Slime
Best for Autism and ADD


Check the price on Amazon.
Sensory experiences can help your child with autism to relax. We have had great success with sensory socks for achieving relaxation!
Best Sensory Toys for Children
1. Water Beads Ocean Set by 'Monilon'
Quick Review: The water beads feel great under the hands, giving your child a fantastic sensory experience with slippery gooey balls.

Check the price on Amazon.
Best for:6 months and up
We love this play set for simply running your hands through the beads. Your little one will be mesmerized by the feeling. It's a great thing for grandparents to guy and play with when they go to visit the grandkids.
Benefits for your Child:
Sensational Feeling to Touch: The squishy feeling is really nice. You can also put them in a balloon to make a cool stress ball for your child to squeeze.
Learn about the Ocean: The ocean them and the included ocean animals become a part of the play experience. Pretend to swim the animals through the beads!
Keep in Mind:
Smaller than I thought: Fits on a kitchen table.
Don't eat the Beads: The beads are small and children may want to chew on them – so be attentive!
Set up Time: It will take the beads about 45 minutes to soak before they're ready for play time.
2. Floors of Fun Play Gym by 'Bright Starts'
Quick Review: Designed for babies to be mesmerized by the sights and sounds of the hanging toys during tummy time.

Check the price on Amazon.
Best for: 2 – 6 months
This play mat is good for young ones who are just starting to explore their immediate world. Help your child in the early 'unoccupied' and 'solitary' stages of play where your child begins to orient themselves to the sights and sounds in their immediate vicinity.
Benefits for your Child:
Best for young Babies: This is a great gift for a very young baby who is still just getting excited about sights, colors and movement in front of their eyes.
Converts to Doll House: When your child gets older you can convert it into a cool hanging doll house for toddlers to play with.
Beautiful Plush Toys: The hanging toys are soft and cute.
Soft Play Rug: Besides the 'sensory' aspect of the hanging toys, it also acts as a great play rug for your child to lie on.
3. Dinosaur Play Sand Kit by 'Build Me'
Quick Review: We have so much fun with this one. Rubbing the hand through your fingers is a great tactile experience while the dinosaur theme is a real hit.

Check the price on Amazon.
Great for dinosaur lovers. The sand is very similar to natural sand but sticks to itself better (which is good for minimizing mess). It comes with all the dinosaurs and tress you can see for decorations. Take turns burying the dinosaurs in the sand and playing archaeologist digging them up!
Best for: 6 months and up
Benefits for your Child:
Feel the Sand in your Fingers: It feels really nice to rub the sand through your fingers. It's also got a sticky texture meaning you can create fun mounds and shapes with it.
Perfect for a budding Archaeologist: Once your kid has sculpted their scene, they'll start 'burying' their dinosaurs. Our favorite game is to take turns to bury the dinosaurs and the other player tries to find them and excavate them.
We love the Tray it comes in: The tray is also really versatile and can be used for other sensory games (such as playing with Play Doh in the tray).
Keep in Mind:
Can get Messy: We like putting a plastic tablecloth under the tray to catch the sand that inevitably falls out.
4. Play Doh Cookie Cutter Kit
Quick Review: What's a childhood without Play Doh? This kit has fun pressing tools for your child to squish the dough, or they can use their hands to feel the dough under their fingers.

Check the price on Amazon.
Best for: 1 year and up
Playing with dough is a great sensory experience for children. They can squish the dough under their fingers, mix the colors, and create their own shapes and objects. Any child can play with Play Doh, but be careful they don't eat it!
Benefits for your Child:
Tactile Experience: Your child can feel the dough squishing under their fingers.
Mixing of Bright Colors: The selection of different bright colored doughs in this kit helps your child learn about color mixing.
Cutting, Squeezing and Squishing: In addition to using their hands, your children can use the tools in this kit to experiment with the dough and how it works.
Creativity: Your child can create their own pizza, cookie, or even an animal out of their dough.
Keep in Mind:
Don't Eat It: Sure, it's a cookie dough theme. But make sure your kids aren't eating it!
5. Pop Tubes
Quick Review: Best for both touch and hearing sensory play. Pull the tubes out and make them 'pop'. They also connect together so you can create 3D objects.

Check the price on Amazon.
Best for: 6 months and up
We find our little man was really taken to pop tubes at around his 2nd birthday. He loved to pull them then throw them … then we would reload them and he would try all over again. As he got older he was more interested in connecting them together to create objects. They also double up as fidget toys for older children with ADD, ADHD and autism.
Benefits for your Child:
Feel the Pop: The feeling of the tubes popping as you pull them is really satisfying!
Build 3D Objects: As your child gets older and develops better dexterity, they can start to use the pop tubes to construct their own buildings, objects and even monsters.
Can work as Fidget Toys: A child who is struggling with stress and anxiety can pop them in and out to relax, using them as a 'fidget toy'.
6. Full Body Sensory Sock
Quick Review: Great for relaxing children. It feels like a big hug and your child can push and feel the resistance from the sock.

Check the price on Amazon.
Best for: 2 years and up (36 inches or taller)
A body sock is a simple sack that children climb into and wriggle around in. They're very popular for children with anxiety to help them relax. You can push your hands and feet against the edges of the sack and feel the resistance. When inside you can zip yourself up or poke your finger out. The material is stretchy, light and breathable so it's never very dark inside.
Benefits for your Child:
Relaxation: They're really really relaxing! I find they're really helpful for assisting a child with getting to sleep.
Make Wall Shadows: A fun thing we do with our is shine a light at them and create shapes on the walls behind us. We feel like monsters! Best for older kids – ages 3+ tend to understand the shadows game.
Relay Races: Another fun game when your child enters their threes and fours is to have bag races – jump in your sensory socks and race across the room!
Sensory Overload Support: Many therapists recommend body socks for students with sensory overload issues (such as children with autism).
Keep in Mind:
Can feel Claustrophobic: Some children may not like them as they could make them feel claustrophobic.
7. Montessori Busy Board by 'deMoca'
Quick Review: Best for 2 year olds and up. This is a specifically designed sensory board for your child to develop fine motor skills.

Check the price on Amazon.
Best for: 2 year olds and up
We like this for teaching how to tie show laces. It's not only good for sensory experiences (feel the zip, click, and clack of each item). It is also great for developing fine motor dexterity. I particularly love that the board is made up of everyday items that children struggle with.
Benefits for your Child:
Varied Experiences: On the one board you have a wheel, zip, shoelaces, lock, cogs and more. I like that there are so many sensory experiences on the one toy.
Fine Motor Skill Development: Your child will be working on their dexterity when working through the various challenges.
Learn to Tie Shoes: It's also a perfect toy for your child when they hit that age where you want to teach them to start tying their shoes.
Easy to Store: It can be slipped in the back of the cupboard quite discretely.
8. Baby Rattles by 'iPlay, iLearn'
Quick Review: This one is best for babies in the first few months of life. It includes ten rattles with different sounds, textures and shapes to stimulate your child.

Check the price on Amazon.
Best for: Babies
We like that you get so much value in this pack: ten different rattles for a really affordable price. Each rattle has a different sound, texture and shape.
Benefits for your Child:
Variety of Textures: Some of the rattles have lumpy surfaces, others are ribbed or have holes in them.
Designed for Babies: This is a tactile gift for a very young baby – great idea right from Day 1.
Never get Bored: Give them a different rattle each week for 10 weeks so they never get bored!
Good for Dexterity: Your baby will be able to practice touching buttons and grasping objects with these rattles.
Multiple Sensory Experiences: Rattle, roll, suck, and play the sounds on each toy.
9. Giant Piano Mat by 'Abco Tech'
Quick Review: A fun activity that children from about 2 years of age start to enjoy, but older kids and even adults really love this.

Check the price on Amazon.
Best for: 2 years and up
At a young age children like to crawl on it and hit it to get a sound response. Older kids start tying to play songs and rhythms. You can genuinely play full songs like hot cross buns on this piano when you're big enough and get the hang of it.
Benefits for your Child:
Get a Sound Response: Great from a young age when toddlers love to hit things and get an instant response. They crawl along it and hit it with their hands.
Several Instrument Settings: I love that you can make it sound like a Piano, Guitar, Clarinet, Trumpet, Saxophone, Violin, Banjo or Xylophone – just change the settings with the flick of a button.
Grows with your Kids: Young ones hit it to get a sound response, while older kids start playing actual tunes on it.
Works on most Surfaces: Works on carpet as well as tiles and wood floors.
Keep in Mind:
Must hit the Sensors: It has sensors underneath and you need to make sure you hit the sensors to make the sounds play.
10. Squishy Stress Balls by 'YoYa Toys'
Quick Review: Stress balls are fun to roll over, squeeze and squish. Wash your child roll it on their skin to feel the spikes.

Check the price on Amazon.
Best for: All ages
This one can be used by anyone from newborn baby to adult. Feel the spiky sensation on your skin, squeeze them to feel the water beads on the inside, and roll them around in your hands to relieve stress.
Benefits for your Child:
Good for Babies: We've found babies like to feel the spikes roll over their skin. They can also squeeze and roll it around to get the satisfying spiky sensation.
Watery Feel: The balls have water beads inside them which gives them a really unique feel when you squeeze them.
Helps with Stress: Adults and kids alike can use them as fidget toys and stress balls to help release some stress and have something to focus on.
11. Slime Kit with Glitter and Beads
Quick Review: Slime is a gooey and stretchy tactile toy for your child. This one's great for having your child mix different textures into the slime to see the results.

Check the price on Amazon.
Best for: All ages
We love that you get so many different textures in this slime kit. You can pour the textures into your slime and mix it up to create different slimy feelings.
Benefits for your Child:
Feels Gooey: The main appeal is that the slime has a really gooey tactile feel for your child.
Mix the Textures: We love that you could mix in the beads, glitter, sugar paper and animal molds into the glitter to create a tactile experience of lumpy, textured slime.
Visually Appealing: The slimes come in many different colors and the glitter helps give them a sparkle.
Glow in the Dark: We love that you can turn the lights off and watch the slime glowing in the dark! A great additional sensory experience for your kids.
Keep in Mind:
Messy: Make sure you're not playing with the slime on carpet.
Don't Eat It: Sure, it's a cookie dough theme. But make sure your kids aren't eating it!
Read Also: The Best Noise Cancelling Headphones for Autism
What is a Sensory Toy?
A sensory toy is a toy designed to give children exposure to acute sensations. They are used both for child development and as relaxation tools for people with stress and anxiety. The senses they stimulate include:
Touch
Smell
Sound
Taste
Sight
Why use Sensory Toys?
Sensory toys can help children's exposure to new experience, stimulate cognitive growth in a play-based learning environment, and help a child come to understand the physical environment around them. Early Childhood Educators often use sensory items to stimulate children's love of learning and curiosity.
People may also use sensory toys for children with ADD, ADHD and autism. They can have a calming effect. 'Fidget toys' are also valuable for helping children let out excess energy to help them to concentrate harder and for longer in learning environments.
Read Also: The best Toys for Children with Autism
Final Thoughts
The best sensory toys for children are ones that stimulate your child's interest. Our list provides some of our favorite toys that we have used with our children (and in my classrooms). Once you have provided your child with sensory experiences, also consider getting your child a push walker, toys for helping with counting and number recognition, and a fun art and craft kit.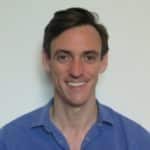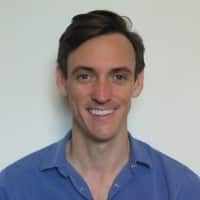 Dr. Chris Drew is the founder of the Helpful Professor. He holds a PhD in education and has published over 20 articles in scholarly journals. He is the former editor of the Journal of Learning Development in Higher Education.