About the Author:
Hi, I'm Chris, the editor of
Helpful Professor.
I'm a university teacher specializing in education, former school teacher, and a dad! You can learn more about me
here
.
My Top Pick
My pick for the best microscope for kids is the AmScope M30-ABS-KT2-W. It has a fantastic carry case containing 52 accessories, including a really cool shrimp eggs experiment. Its 1200x magnification is also excellent at this price point.
Sale
AmScope – M30-ABS-KT2-W-WM 1200X 52-pcs Kids Student Beginner Microscope Kit with Slides, LED Light, Storage Box and Book"The World of The Microscope" White
THE ULTIMATE MICROSCOPE FOR KIDS: Ready to use right out of the box. a great starter kit with 49 accessories and hard sided plastic ABS case. Create your own discoveries with reusable blank slides and covers, tweezers, eye dropper, Petri dish and more.
PORTABLE, EASY TO CARRY CASE: With 49 accessories included and an easy to carry case kids can conduct safe and fun experiments and activities all on their own.
GREAT FOR GIFTING: Providing endless hours of fun, this kit is the perfect gift for boys and girls of all ages. It's the perfect tool for your budding scientist.
COMPLETE BRINE SHRIMP EXPERIMENT: Observe the life cycle of tiny ocean creatures and gain hands-on experience in the scientific method, visual analysis, note-taking and more.
ABS case and 2 AA batteries included
Microscopes are a great visual and hands-on way for opening up a whole new world of science and discovery for your child.
I love to see young scientists over the moon when they see a bug's wing in 1000x zoom. It's a great way to get your child started learning about the world around them.
I've reviewed microscopes that are best for college and high school students elsewhere, but I get questions from parents all the time asking about the best kids microscopes. So in this review, let's discuss microscopes for children 13 years and under.
Personally, I'd recommend a compound microscope rather than a stereo microscope even for younger children. Stereo microscopes have lower magnification and can bore children quite quickly. The following are all compound microscopes that I think are the best kids microscopes available today.
In my opinion, the best microscopes for kids are:
AmScope M30-ABS-KT2-W Beginner Kit –

My Top Pick

AmScope 40X-1000X Beginners Microscope Kit
Vanstarry 120X-1200X Microscope STEM Kit
Omano JuniorScope Microscope
Swift SW350T 40X-2500X Magnification –

Highest Quality

Dicfeos Microscope for Kids
Educational Insights Geosafari Jr. Talking Microscope –

Best for Toddlers
Good microscopes for kids should be easy to use (kids seem to find monocular microscopes easier, for example). I also like them to have build-in slide decks for instant discovery straight out of the box.
I've got a full buyers guide and selection criteria at the end of this article. But I know you're just here to find out what I recommend as the best microscope for kids. So here they are:
Best Microscopes for Kids
1. AmScope M30-ABS-KT2-W Beginner Kit – My Top Pick
My Quick Review
Get this one if you want a full package of microscope, accessories and experiments all in one. Great for getting a kid interested fast!
I do love this microscope. The way it arrives all in one case is fantastic. When you open it up you see a really well laid-out set of scalpels, stirring rod, petri dish, and resins for experiments. You will also have a special storage spot for the prepared and blank slides that come in the case. The presentation of this microscope is second to none.
Pros:
Excellent Magnification: Magnifies all the way up to 1200x.
Unbeaten Accessories: You get some great accessories in this kit, including a needle, scalpel, and so much more. It's a '52 piece accessory set'. But the thing that really stands out is the shrimp eggs experiment which is a great thing to get started with.
Great Case: the case is amazing for storing the microscope and displaying the accessories.
Cons:
Great Magnification, but Minimal Options: Because there is only one ocular piece, there are limited magnification options – although, the magnification goes all the way up to 1200x, which is great.
Parent Supervision Required: I found the parts on this one were a little sensitive and required an adult to ensure it didn't get beaten around and broken.
2. AmScope 40X-1000X Beginners Microscope Kit
My Quick Review
A good entry level microscope from one of the top Microscope brands on the market.
This compound microscope is very comparable to the above Dicefos microscope, but also has the very popular educational book "The world of Microscopes" which I think might be a drawing card for many parents. Without educational materials, children often find they're not sure what to do with the microscope – so it's a good way of smoothing the learning curve with their first lab experiments.
Pros:
Great Magnification: This compound microscope has impressive magnification – from 40x to 1000x. More than enough for a younger child.
Book Included: The book is surely a big drawing point for parents who want associated educational materials to help your child get some guidance on how to use a microscope.
Cons:
Lights not Dimmable: I often find myself trying to dim LED illumination lighting to get a perfectly clear image through the eyepiece. Unfortunately this one doesn't have a dimmable light option.
No Carry Case: I think carry cases are really important for kids' microscopes, and this one doesn't come with one.
3. Vanstarry 120X-1200X Microscope STEM Kit
My Quick Review
A fun kit in a great carry case. Carry it with you to the beach and observe the objects you find!
This Vanstarry 120X-1200X Microscope STEM Kit is purpose built for kids, but don't let that fool you. It has a great zoom range and excellent included accessories.
I also love the carry case so you can take it to friends' houses, the beach (beware of sand), or as show and tell at school.
The included prepared slides and shrimp hatchery gives you some great starter experiments. Once you're done with them, you'll need to go outside and find some leaves, dog hair, and other objects to look at through the lens!
Pros:
Designed for Kids: It definitely has the feel that it was purpose made for kids – which in this case is a good thing! It's small, comes with slides that are pre-prepared, and accessories like a scalpel and salt & dye resins.
Mobile Phone Holder: I love that you can place your mobile phone over the eyepiece and film or photograph what you're seeing in the microscope. If you child is having trouble with the eyepiece, this option helps them see what's going on using a screen rather than the naked eye.
Excellent Magnification: With up to 1200x magnification power, that's about the strongest you can expect with a monocular microscope.
Great Case: the case is amazing for storing the microscope and displaying the accessories.
Cons:
Supervision Required: It's a real microscope – so your child will probably need some assistance in getting the focus right and the slides on the stage.
4. Omano JuniorScope Microscope
My Quick Review
Great experiment cards included in the box, but not the best magnification.
I love that this compound microscope comes with some great experiment cards so your child can get started right away on their first lab experiments. You can see those experiment cards in the top-right of the image above. These experiment cards are so clear and educational – I really like them.
However, this beginner microscope's magnification comes well under the magnification level of comparably priced microscopes.
Pros:
Experiment Cards: I often find a child will get a microscope and just have no idea what to do with it. So I appreciate that with this microscope you get five cool and colorful experiment cards to guide your child on how to use the microscope.
Great Accessories: Out of the box you'll get a petri dish, stains, forceps, dropper, test tube, slides – so you can get started right away.
Dimmable LED Lights: I like that you can dim the LED illumination lights so you can get the best quality view of the slides under analysis.
Cons:
Not Great Magnification: The maximum magnification for this one is 400x, which is very low compared to other comparably priced microscopes for kids.
No Case: I feel a kids' microscope should come with a storage and carry case, which this one doesn't. You can re-use the box for storage, though.
5. Swift SW350T 40X-2500X Magnification – Advanced Microscope
My Quick Review
The best quality you can get, but at a higher price. Only for the very serious scientist!
I wanted to share with you my preferred microscope – which is really high quality. Admittedly, this is the sort of microscope you'll get in a college laboratory rather than for use with kids, but if you want to get a really serious microscope, consider this one.
This Swift SW350T has got much stronger magnification and some excellent additional features such as a mechanical stage (move your specimen around the stage mechanically rather than manually) and a rack stop to prevent your specimen from slipping off the slide.
Pros:
Superb Magnification: The magnification for this compound microscope is significantly higher than any other on this list. It uses two interchangeable ocular lenses (10x and 25x) to get this microscope zooming right up to 2500x.
Mechanical Stage with Rack Stop: I love the mechanical stage, which isn't available on any of the other microscopes on this list. A mechanical stage means you can move the specimen around while looking through the lens.
Camera Add-On Option: It's designed so you can add on a specified microscope camera for filming what you're viewing to turn this into a digital microscope. The digital microscope camera has to be bought separately.
Cons:
Binocular not Monocular: You'll see from the image above that this microscope is binocular, not monocular. I often find kids prefer monocular lenses as they're easier to handle. That said, binocular lenses are better for higher magnification so it's a trade-off.
Buy Slides Separately: I'd recommend buying a pack of slides so when it comes you can get started right away.
6. Dicfeos Microscope for Kids
My Quick Review
A powerful microscope with great lighting. Doesn't come with associated learning materials.
This powerful compound microscope comes with specifications that I'd recommend for my high school students. I love this microscope, and my only worry would be that it's not a toy – so parental supervision might be necessary until your child learns how to behave around a microscope.
Its magnification range is very good! With 4 objective lenses (4x, 10x, 40x, 100x) and 2 interchangeable ocular lenses (10x, 25x), you're getting a very versatile beginner microscope that will keep your child interested as they improve their skills.
Pros:
Great Magnification: There are so many kids' microscopes out there with terrible magnification. This has 4 objective and 2 ocular lenses for 1000x magnification so you can see things invisible to the naked eye. That's about the best you can get with a monocular microscope.
Dimmable Lighting: There are two LED illumination lights that shine from above and below to help keep what you're viewing really bright and easy to view. I love that you can dim the light to get it to your perfect lighting level.
5 Prepared Slides: The 5 slides are good to get you started and there are 5 additional blank slides. But personally I'd buy more blank slides as you'll run out fast.
Petri Dish: I love that it comes with a Petri dish, which I use regularly.
Cons:
No Case: It really bothers me that there isn't a case for this one so it's hard to put into safe storage or carry around to and from school / the beach.
7. Educational Insights Geosafari Jr. Talking Microscope – For Toddlers
My Quick Review
Best for toddlers, but it's a toy to get your child interested in the idea of a microscope more than a microscope per se.
This is a fun toy microscope for young children who are not quite ready for using a real microscope. It is all plastic, including the slides, so it's safer than glass for toddlers.
The voice of Bindi Irwin recites facts about the slides and there are some fun quizzes for your child to play along with
Your child slips one of the 20 slides under the microscope. Each slide contains 3 images on it (not real specimens) which they look at through the magnifier.
It's not really suitable for slides apart from the prepared slides that come with the toy, and I only recommend this for very young children as these plastic type ones are are toy microscopes only.
Pros:
60 Included Images: Your child can look at 60 different magnified images on 20 separate slides. You place them into the microscope in a similar way you'd use a real microscope so it feels 'real'.
Bindi Irwin Voice: The voice of Bindi Irwin walking your child through what they're seeing is really cool and entertaining.
Microscopy Facts Sheet: I love that it comes with a whole lot of fact sheets and quizzes to keep your child entertained.
Cons:
Just a Toy: Don't mistake this for a 'real' microscope. It's just a toy with minimal magnification. Nonetheless, it's a good alternative for a toddler who wants to be a scientist!
Binocular is Hard: I was surprised they made this a binocular piece as binoculars are much harder for younger children to work with than monocular pieces.
Microscope for Kids – Buyers Guide
Microscopes for kids should have the following features:
1. Viewfinder
Your viewfinder choice is either 'monocular' (one eyepiece) or 'binocular' (two eyepieces).
a) Monocular vs Binocular
I find children prefer monocular microscopes. They're easier to look through and manipulate for young people.
Binocular microscopes are usually associated with much more professional, higher magnification microscopes. It's unlikely you'll find a monocular microscope with magnification over 1200x, while it's easy to come across a (more expensive) binocular microscope with magnification up to 2500x to see things you can't see with the naked eye.
The Swift SW350T is the only microscope on this list that is binocular, and as is typical, its magnification is much stronger.
b) Ergonomics
Another thing you might want to look out for is a microscope that has a 30 – 45 degree slant for the viewfinder. This is a good angle for comfortable viewing. Some microscopes also have 360 degree swivel and adjustable slants for their viewfinders, which can similarly make viewing your specimen easier.
2. Educational Materials
I think a microscope with quality educational materials is a good idea for a child's first microscope. Or else your child might receive the microscope and have no idea how to use it.
Your options for educational materials usually include either microscope slides which are already prepared or experiment information cards.
a) Prepared Slides
Prepared slides come with most kids microscopes. You'll usually get 5 or so slides with things like bug wings, eggs or other materials that are really great to look at.
I love that a prepared slide deck can be looked at as soon as you take the microscope out of the box. It dramatically decreases the learning curve and keeps a child's excitement up.
Once you've finished with the pre-loaded slides, you'll have to use blank slides. Go out and college bugs, hair, liquids, or anything else that interests you and investigate what it looks like!
(If your microscope doesn't come with blank slides, make sure you buy a pack when you buy the microscope.
b) Experiment Information Cards
I absolutely love the kids microscopes that come with experiment cards. The Omano JuniorScope's experiment information cards are fantastic, but the AmScope 40X-1000X also comes with a great book.
These educational cards & books can help explain things to kids. They will help kids get deeper knowledge of what's happening under the microscope – which is great for their scientific minds!
3. Magnification
I'd recommend getting a microscope with at least 1000x magnification power. These will help your child see things at a bacterial level.
The way magnification works is through multiplication of the ocular lens (often also called the eyepiece) and the objective lens.
You'll usually get an ocular lens at either 10x or 25x. Most of the microscopes on this list have only one ocular lens. This makes things easier for kids. But, if you get the Swift SW350T, you'll be able to swap out the ocular lenses to get the perfect magnification you want.
Your objective lens will usually be 5 or 6 different strengths. This is the piece you rotate just above the viewing stage. Typical objective lens magnification levels include: 4x, 10x, 25x, 40x, and 100x.
The ocular and objective lens sizes multiply, so if you have a 10x ocular lens in your microscope and you're using a 40x objective lens, your magnification power will be 400x.
You could also consider one with a digital microscope camera add-on so you can capture all that magnification on your computer. Some have specialized digital microscope camera add-ons while others you'll need to buy the digital microscope after marker conversion kit.
4. Light Source
It's pretty standard that kids microscopes should a light source. There should be at least have an overhead LED light and an LED light that comes up from under the stage. Two LED lights helps for maximum quality view.
You should also be able to dim the LED illumination lighting to get it perfect for viewing the specimen comfortably. Beware, though, that some microscopes don't come with dimmable LED lights.
The LED illumination is the only thing in the microscope that requires AA batteries – they are usually powered by basic AA batteries that you can get from your local supermarket if they don't come in the pack.
Conclusion
Kids microscopes can open up a whole new world of scientific discovery for young scientists. The best microscopes for kids are compound microscopes (not a stereo microscope), should have quality magnification (over 1000x), and preferably will come with educational materials such as info sheets or microscope slides that are already prepared fro quick experiments. I love how my top pick, the Amscope microscope, also comes with an awesome collection of dyes, shrimp eggs and other slides so your child can get started right out of the box.
I hope this review of the best microscopes has been helpful to you, and good luck inspiring your little scientist's mind as they explore the world around them!
– Prof. Chris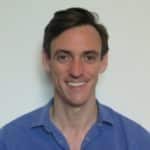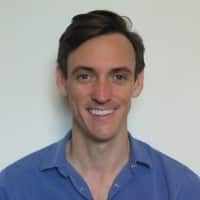 Dr. Chris Drew is the founder of the Helpful Professor. He holds a PhD in education and has published over 20 articles in scholarly journals. He is the former editor of the Journal of Learning Development in Higher Education. [Image Descriptor: Photo of Chris]