About the Author:
Hi, I'm Chris Drew. I'm a teacher and professor in early childhood education. I have a PhD in Education and my area of expertise is
play-based learning
. You can find out more about me 
here
. Just to let you know: as an Amazon Associate I earn from qualifying purchases.
My Pick
Kid Size Rainbow Kite
My top pick of the best kites for kids is this kid-sized rainbow kite by aGreatLife. It's simple, easy to construct, and flies in a light breeze.
But best of all: It's really affordable!
Other quality kites for kids that I've found, in a range of interesting varieties depending on your needs, are:
Large Rainbow Kite
Large Octopus Kite
Decorate-It-Yourself Kites 6 Pack
62-Inch Dragon Kite
Kid Size Rainbow Kite
Flying Unicorn Kite
ggg
I reviewed the kites based on a clear 7-point selection criteria which you can check out at the end of this review article. But I know you just want to view the results – so let's take a look! Here is a quick fly-by of my top 3:
My Top 3
Quick Overview
My Rating
Kid Size Rainbow Kite (Best Overall)
Get this one if you want an affordable and easy-to-fly kite that's the right size for kids!
1) Easy: Easy to assemble and easy to fly.
2) Small: Smaller kites are easier for kids to handle.
3) Affordable: It won't break the bank!
8.5/10
Decorate your Own Kites – Pack of 6 (Best for Large Families or Parties)
Get this one if you have a larger family or are hosting a children's party. Get each child to paint their own kite before they fly it!
1) Craft Activity: Encourage your child's creativity before they fly.
2) Party Idea: Everyone gets their own kite.
8.5/10
Large Rainbow Kite (Best Seller)
This kite flies well and has a nice long tail. It's very popular online. Affordable: It's really quite cost effective for such a popular kite.
1) Great Tail: The tail looks really good flapping in the sky.
2) Good Uplift: Because it's large, it catches the wind well.
8/10
Best Kites for Kids
1. Large Rainbow Kite
Quick Review: Colorful, gender neutral, and comes with a super helpful YouTube video to make construction easy. What more can you ask for?
It's a very affordable, gender neutral and simple kite for your kids to go out and have a lot of fun in the park. It'll get them outside for a day (or more) and give them a great nostalgic childhood experience.
I'm always ready to give props to a company that provides YouTube videos to walk you through construction. Instructional pamphlets that are impossible to understand are such a pain! So, here's the super easy assembly video:
Why this Kite:
Affordable: It's cheap!
Gender Neutral: It's a nice colorful and neutral theme – others on this list are more specifically gendered, but this will be great for all kids.
Easy Assembly: Quick and easy to assemble – and if you have trouble, just watch the YouTube tutorial.
Good Lift: Seems to fly well even in light winds.
Simplicity: You can get some kites that do tricks, etc. They're harder to fly but more fun when you become a kite pro. But this one's just a simple 'run and fly' sort of kite.
2. Large Octopus Kite
Quick Review: Get this one if you want a HUGE kite that jiggles in the wind. A great visual experience.
The thing that's really cool about this kite is that when it's flying you can see the tentacles jiggling away behind your kite in the sky. It's got a great look! It is also a lot bigger than you'd expect making it look really impressive from afar. Great for photos!
Why this Kite:
Affordable: It doesn't cost much at all!
Huge: It's a really big kite, but still pretty easy to get off the ground.
Looks Great: It's a great look once you get it flying.
Stores Easily: You can fit it back in its carry bag once you have finished with it.
Keep in Mind:
Tails Tangle: The tails that flap in the wind can sometimes get tangled which can interrupt the flight.
3. Decorate-It-Yourself Party Pack
Quick Review: A 6 pack of kites that you paint yourself before flying. Great for a party activity.
As a teacher, I really love this idea. Get your kids excited by getting them to paint (or color with crayons) the kites before they fly. 6 Pack of Kites for the whole family so everyone gets their own! This promotes creativity, lets your kids give their kite some personal flair. Comes with markers, but I'd prefer to turn it into a painting exercise.
Once you've painted your kites, it's time to FLY!
Why this Kite:
Creative Idea: Your kids can give the kites their own flair.
Party Activity: Great for a large family or a birthday party on a sunny summer day.
Simple like they Used to Be: Kites these days seem to be big and complicated. But not these ones: they're just simple old kites!
No Complex Construction: They fold out and are ready to go – no difficult construction procedures. Even a kid can do it!
4. Dragon Kite – 62-Inches
Quick Review: A great theme that might inspire your son who loves dragons and magic themes.
The main attraction of this kite is that it's a dragon! If you think that will inspire your kid, why not get this one? It's also quite long with the tail which makes it look good in the sky.
Why this Kite:
Great for Boys: The dragon theme inspires many young boys who love to see a dragon soaring high in the sky like in fantasy books.
Nice and Long: The tail looks great in the sky.
Nothing to Tangle: There aren't any flapping pieces that can get tangled together and ruin your day.
Keep in Mind:
Not the best Flyer: Online reviews suggest other kites on this list are easier to fly in light winds.
5. Kid Size Rainbow Kite
Quick Review: I love that this kite is a really manageable size for kids.
I like that this kite is small but still packs a punch. Often smaller kites are a little more difficult to get up in the air. But this one is tiny, but aerodynamic enough to fly really well (it's a delta kite – which is my preferred style for kite aerodynamics). It's perfect for a child around 5 – 8 years of age. They can carry it and run with it themselves, but may need some assistance with construction (it's easy for an adult).
Why this Kite:
Kid Sized: A child can handle it, it's the perfect size. It isn't complicated – a nice simple kite for kids.
Easy Construction: Put it together in six simple steps. Arrives in a nice small package, too.
Affordable: Really won't break the bank at all.
Gender Neutral: It's a nice colorful and neutral theme – others on this list are more specifically gendered, but this will be great for all kids.
6. Flying Unicorn Kite
Quick Review: Here's an option for a girl who loves unicorns!
Clearly the main drawing card of this kite is that it's a flying unicorn!!! It's sure to inspire the imagination of your daughter or granddaughter who loves unicorns. The biggest problem will be curtailing her excitement until it's a nice day for flying!
Why this Kite:
Unicorn Theme: We know a little girl who loooves unicorns – and this will be on her birthday present list for sure!
Affordable: Really, any kite on this list is quite cheap – which is the way you want it!
Colorful: The colors are really vibrant.
Keep in Mind:
Shape: While it seems to fly well enough, it's not got an aerodynamic shape.
7. Simple 2-Pack for Siblings
Quick Review: A 2-pack is great if you've got two kids – it'll prevent bickering and make your day in the park so much easier!
Children aren't the most patient of people. If you've got two kids … or even if you want to fly one alongside your child … it's a good idea to get two kites instead of one. This two pack might be for you if you feel it's a good idea to get more than one. In buying a two pack, you get a little but of a discount over buying two separate individual kites.
Why these Kites:
For Two Kids: Saves fighting when there's no need to share.
Easy Construction: The octopus comes usable right out of the box. The rainbow kite (we call it the stingray) requires installation of rods. The instructions are super easy to follow.
Save Money: It's cheaper to buy a two pack than buy two separately.
What to Look for in a Kite for Kids
The selection criteria used when ranking the kites is as follows:
a) Aerodynamics
A good kite should be aerodynamic. This is a fancy way for saying a kite that is designed to catch air in just the right way to cause uplift. There are different styles of kites that all have different aerodynamics. But, my preferred style is the 'delta' kite – which is a triangle V-shaped kite like the kid sized rainbow kite that I recommend as the best kite for younger children.
b) Color and Theme
Of course, the color and theme matter. Especially for kids! When picking a kite, this is one of my top considerations – If I've got a girl who loves unicorns, you bet I'm going to get a unicorn kite! If you've got a boy who love dragons, get a dragon kite – the most important thing, after all, is fun!
d) Ease of Use
A kite that's too big will often give a child a hard time and ruin their day.
Many kites advertise themselves as 'super large', but for kids, sometimes that's not really best.
Consider getting a nice small one that is easy to use.
Something else to consider is the handle. A simple beginner's kite should have one handle and a simple string connecting the kite to your hand. Avoid kites with two handles that are best for pros trying to do tricks.
e) D-I-Y
Another option is to get a 'D-I-Y' kite. I don't mean making the kite yourself from scratch (although the more adventurous boy scouts among us could). I mean getting a kite that's a blank canvas – where you can decorate it in the style you want!
f) Personal Kite or Shared?
This is a big one: are your kids ready to share a kite? Or do you think they'll have a better time if they all have one each? Further, what will make you have a better time? If you want to avoid fights, consider getting one kite per kid.
g) Ease of Construction
This is another huge consideration – and the biggest complaint you see on Amazon reviews. People get their kite and find it hard to construct. Personally, I've never had that trouble. But beware that many people have come across kites that have caused them hassle. So, if you're not technically minded, get a kite that's easy to build or simply works right out of the box. My reviews above all indicate how easy it is to construct each kite.
h) Price
This is nice and simple: just about any beginners kids kite on Amazon these days is less than $20. Enjoy this great activity that won't break the bank.
Educational Benefits of Flying Kites
As an educator, I always look for fun play-based ways to teach children. There is a lesson in all games – but it's important to draw out that lesson as an educator … or parent!
Some educational benefits include:
a) Learning about Aerodynamics
Kite flying is a great opportunity to talk to your child about aerodynamics. You can talk to them about the need to get up enough speed to get the kite in the air, the way air gets caught inside the kite which causes it to rise, and how wind can help with the lift of the kite.
If your child is old enough you could also teach them about thrust, gravity, lift an air pressure.
b) Gross Motor Skills
Being outdoors can help your child develop gross motor skills. Those are the sorts of skills that require large muscles to generate thrust. But, you need to know how to use them without losing control of your body.
In other words, kites help children learn to run as fast as they can while also focusing on controlling their body at high speeds.
c) Fitness
It can be hard to convince kids to go out and get some physical exercise. A kite is a great way to get them out and having fun with fitness as a really great positive side-effect. This outside exercise can help your child balance their mood and feel healthier.
d) Letting off Steam
If you're homeschooling your child, a kite activity is a great way to help your child let off all that excess energy. Sometimes that's all that is required for your child to refresh and rest. This is especially true of children with autism, ADD and ADHD who need strategies to learn to relax.
e) Social Skills
As I've alluded to throughout this review article, sometimes there can be some conflicts when kids have to share kites! But the activity can be a great opportunity for developing social skills. Painting kites (if you get the DIY kites) is a great opportunity for parallel play, where children observe each other's techniques. Further, sharing kites can require cooperative play skills such as negotiation, patience and waiting your turn.
How to Fly a Kite
I think this would be easier to demonstrate through a video from the awesome crew at MonkeySee:
Where and When to Fly a Kite
The two best places to fly kites are the park and the beach.
1. The Beach
The beach (or really anywhere by the ocean) is just about the best spot you can fly a kite. Not only are there long, sandy stretches to run unimpeded by buildings and trees. Beaches are also often much windier which creates good updraft conditions for your kite. It means flying your kite is much easier and far less stressful.
2. The Local Park
The local park is similarly a good place to fly a kite because it has a lot of open space for running. A football field at the park is great because it is 100 yards of free space to run unimpeded. The harder grassy surface also arguably makes it easier to get up a head of steam than on a sandy beach.
3. On a Breezy Day
The other factor to keep in mind is that a breeze is perfect for flying a kite. When you run into the breeze, you get a lot of updraft to help lift your kite. I stress 'breezy' rather than 'windy' because too much wind can make you lose control of your kite – a nice steady breeze is perfect.
4. Somewhere Safe
It goes without saying that you need to avoid hazards. This includes:
Sudden changes in terrain that you might run into while looking at your kite.
Objects, people or pets in your runway
Downhill slopes that may cause you to fall
Trees, telegraph poles and electricity lines
Any other hazards you may see
Of course, kids tend not to look for hazards and they have a high risk tolerance during play – so it's up to the adult to take these important precautions!
What are the Different Types of Kites?
There are 4 main types of kites:
1. Diamond
The traditional kite holds a diamond shape. Traditionally, this shape made sense due to its simple cross-shaped skeleton. All you needed to do was create a cross with sticks and sew a cloth onto the kite in order to create a sufficient surface area for the kite to get some uplift.
2. Delta
A delta kite looks like a V-shape, very similar to a stealth bomber airplane. The kid size rainbow kite on this list is what we'd call a delta kite. They're known for being very stable, making them perfect for beginners. They often have short tails to help with stability – much like a fin on a surfboard.
3. Parafoils
Parafoils are the sorts of kites you see on paragliders and parachutes. They are designed to catch as much air as possible so they hold their height very well but aren't great for speed.
4. Novelty
Novelty kites aren't really designed for aerodynamics. Their purpose is simply to look great in the sky. Nonetheless they need at least some basis for lift. Novelty kites are common for kids: dragon shapes, the unicorn kite on this list, and so on.
Final Thoughts
The best kite for kids should be aerodynamic so it flies well, have a great colorful theme, and be easy to construct. I like delta shaped kites such as my top recommended kite on this review.
Other fun educational toys that you might want to get for your kids include some toys for fine motor development.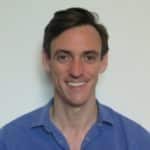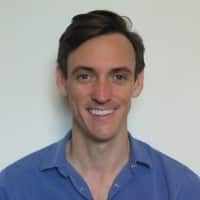 Dr. Chris Drew is the founder of the Helpful Professor. He holds a PhD in education and has published over 20 articles in scholarly journals. He is the former editor of the Journal of Learning Development in Higher Education. [Image Descriptor: Photo of Chris]