About Me: Hi, I'm Chris! I'm a teacher and child development expert with a PhD in Education. Just so you know: as an Amazon Associate I earn from qualifying purchases.
Easels help children to develop creativity, learn through play, explore colors, become more expressive, and discover their interests. They can be an awesome addition to your child's play space.
My Pick: Adjustable Art Easel by Joyooss


Check the price on Amazon.
My pick for the best easels for kids is this adjustable easel by Joyooss. I like the three surfaces (whiteboard, chalk board and paper roll), adjustable height, and sturdy workbench. It also comes with accessories.
Selection Criteria
When searching for an easel for children, we looked at them based upon eight key criterion, including: adjustable height, working space, surface options, paper roll width, use of paper clips, usability outdoors, storage options, quality of the workbench and crowd sourced review data. You can read our full explanation of our selection criteria here.
The Shortlist
Based on our selection criteria, we narrowed our search down to the seven best easels on the market today.
The best easels for kids are:
Adjustable Art Easel | 'Joyooss'
Sturdy Kids Easel | 'Kidcraft'
Minimalist Easel | 'Hereinway'
Disney Characters Seated Easel | 'Delta Children'
Jumbo Art Easel | 'Step 2'
Art Center with Easel | 'Step 2'
Wall Mounted Easel | 'U Brands'
Best Easels for Kids
1. Adjustable Art Easel by 'Joyooss'
Quick Review: I love the thought that has gone into this art easel. You can adjust the height, turn it around to use a whiteboard, blackboard or paper that dispenses from the paper roll at the top..

Check the price on Amazon.
Benefits for Children:
Adjustable Height: Use the hand-operated screws on the sides of the stand to raise and lower the boards. I like tat this easel can grow with your kids.
Three Surfaces: Expose your child to three different types of tactile surfaces – chalkboard, whiteboard and paper. The paper can be dispensed from the 18 inch paper roll you can see at the top of the easel.
Two Sided: One benefit of having a two sided easel is that you can have two of your kids working on the easel at once. I also like to play drawing games where we can't see our images and then 'reveal' our pictures to each other.
Includes Accessories: Comes with chalk, eraser and pens so your child can get started immediately once they open their gift. A great little bonus addition that I really appreciated.
18 Inch Paper Roll: The paper roll is standard size which makes it easy to find refills (you get one roll with your purchase).
Keep in Mind:
There are Better Workbenches out There: The workbench does the trick, but I do prefer some other larger ones with better compartment designs.
No Storage: I also prefer easels with storage baskets built-in underneath them so I can store all the paints, pens, pencils and arts and crafts items. Unfortunately this one does not include built-in storage baskets.
2. Sturdy Kids Easel by 'Kidcraft'
Quick Review: It's sturdy and has great storage space. The five storage sections on the workbench are great for holding paints and pens as you work.

Check the price on Amazon.
Benefits for Children:
Sturdy: It feels very sturdy when in use, especially when you have items in the storage compartments (which weigh it down to keep it stable).
Excellent Storage Space: The storage space in this one is just about the best you can find for an easel. There are three storage compartments for keeping toys, pens, chalk, spare paper, paints, paintbrushes and so on.
Well Designed Workbench: The five separate storage compartments on the workbench are well designed. You can store drinks, paints or pens in these compartments securely.
Three Surfaces: Expose your child to three different types of tactile surfaces – chalkboard, whiteboard and paper. The paper can be dispensed from the 18 inch paper roll you can see at the top of the easel.
Two Sided: Like the Joyooss easel, this is also two sided, with one site being a chalk board and the other a white board.
18 Inch Paper Roll: The paper roll is standard size which makes it easy to find refills (you get one roll with your purchase).
Keep in Mind:
Not Height Adjustable: It's frustrating that you can't adjust the height of this one – so you might have to get a footstool for your toddler until they grow high enough. It is designed for children, though, so it would be a comfortable height for most 4-8 year old children.
Whiteboard Quality: I wasn't impressed by the quality of the whiteboard, and found i needed wet cloth or baby wipes to wipe it clean.
Not Magnetic: It is also really frustrating that the surfaces were not magnetic so you couldn't play magnet games on it – you'll have to use the fridge!
3. Minimalist Easel by 'Hereinway'
Quick Review: Get this one if you don't have much living space and want to store the easel away discretely. The 80 included magnetic letters is an awesome addition.

Check the price on Amazon.
Benefits for Children:
Affordable: This minimalist and simple easel doesn't have all the bells and whistles, but its simplicity makes it one of the most affordable easels for kids you'll be able to purchase.
Very Compact to Store: It folds up to basically nothing – store it just about anywhere.
Comes with Magnetic Letters: I love that it comes with 80 magnetic letters that you can use to teach your child phonics, spelling and how to read. A great addition for a child aged 4 – 6.
Height Adjustable: Once you have set up the easel, you can raise and drop the board to the size you'd like.
Turns into a Table: If you swivel the easel to horizontal level then tighten the screws, you can even turn this one into a kids' table that your kids can sit at and write on!
Keep in Mind:
No Paper Roll: It's simplistic, which can be great, but it also lacks the paper roll that many other easels come with. I like paper rolls or at least clips to assist with painting.
Soft Bottom Storage Basket: I don't mind the basket under the easel, but it's important to note that it has a soft bottom so you can't store things that need to stand upright.
Frustrating Amazon Product Page: Annoyingly, the company has included three 'options' on the Amazon page for 3 separate items. This makes the reviews really jumbled because you don't know who is reviewing what! Make sure you select this black metal frame (seen in the image above) with the title 'U-Stand Whiteboard')
No Work Table: I understand why they didn't include a work table (it wouldn't work with the swinging board, but it is also frustrating that there's no table space to store your pens, chalk and paints.
4. Disney Characters Seated Easel
Quick Review: I love that this is not just an easel, but a whole private desk space that your child can claim as their own. Rotate the easel to an angle for ease of use.

Check the price on Amazon.
Benefits for Children:
Choice of Disney Themes: It's not just Minny Mouse! You can choose from five different themes depending on your child's interests: Mickey Mouse, Minny Mouse, Cards, Jaws Patrol, and Disney Princesses.
Personal Space: I like that your child can have not only an easel, but a personal little 'office space' area when this is set up. The side walls really close your child in to their personal space.
Seat: Your child can draw while seated, giving it a relaxed feel.
Storage Space: On the back, you can store books as a 'bookshelf', although I found it a little fiddly to set up. Underneath you have a big basket for storing arts, crafts and drawing equipment.
Turn it Around to make it a Bookshelf: If you turn this easel around, you've got a nice looking bookshelf in your corner. It's a really visually appealing way to 'store' the easel when not in use.
Keep in Mind:
Not good for Painting: If you're after a painting easel, I wouldn't pick this one – I'd stick with one of the standing easels listed above (#1 or #2)
Fiddly Setup: It takes a while to get this all put together.
No Paper Roll: It lacks the paper roll and chalkboard that many other easels have.
Stand to Draw: Despite the fact there is a seat included, you'll find that younger children need to stand and lean forward to draw on the easel itself.
5. Wall Mounted Easel by 'U Brands'
Quick Review: An interesting concept, where you 'hand' this easel on a wall. Great for saving space and adding functionality to your child's bedroom.

Check the price on Amazon.
Benefits for Children:
Clever Space Saver: I like that you'll save a lot of space by having this hanging on your wall. In fact, it's a great added decoration that also happens to be very functional!
Paper + Chalk Board: You can use it either as a paper drawing board or a chalkboard (just roll the paper up to expose the chalk board behind).
Great Canvas Storage Bag: The hanging canvas storage bag is very clever. You have 4 pouches for storing different pens, crayons, markers, paintbrushes, etc.
Comes with Accessories: You'll also get 8 markers, 8 crayons, 24 chalk sticks and an eraser.
Keep in Mind:
Beware your Wall: My main worry is that my kids will end up getting paint and crayon all over my wall – so be prepared for that possible eventuality.
Not on a Slope: I prefer easels on a slope for painting. I think this is better for simply drawing using crayons or markers.
Small: It is not very big, so probably best for toddlers. The paper roll size is much smaller than the standard 18 inch width, which may make it hard to find replacement paper rolls.
Not Magnetic: It would have been good if the chalk board were already magnetic.
What to Look for in an Easel for Kids
Height Adjustable
Your easel needs to be adjustable for the height of your child. As your child grows, you should be able to adjust the easel to make up for their height.
Working Space
Larger easels provide more space for children to draw, paint and play. As your child gets older, they will become increasingly frustrated with a small easel.
Paper, Whiteboard & Chalkboard Combination
Some easels have a combination of usable surfaces. The best will have all three: paper roll, whiteboard and chalkboard. Another consideration is whether the surfaces are magnetic. A magnetic whiteboard surface can be a great addition as you can play magnetic games on it – which can be especially useful for teaching math and spelling in the early years.
Paper Clips
An alternative to a paper roll is paper clips – so you can get any paper and then clip it to the board.
Paper Roll Width
Ensure the paper roll is 18 inches. An easel that is too small may not fit the standard 18 inch paper roll. It would be hard to find replacement rolls under the 18 inch threshold.
Indoor / Outdoor
Many easels should be kept in the shade to prevent sun damage. Alternatively, you could buy an easel specifically designed for getting messy outdoors.
Storage Options
It's a good idea to get an easel with built-in storage boxes under the easel. This is where you can store supplies such as additional paper rolls, paints, brushes, pens and aprons.
Workbench
Most good easels will come with a hip height workbench where children can keep their paints, brushes, chalk and pens that they are using. Even better, you can get benches with built-in container holders for you to store the paint firmly to prevent it from spilling when your child inevitably knocks the easel a little too hard.
Final Thoughts
There is a lot to keep in mind when choosing the best easel for kids. For me, I like standalone easels that have adjustable heights and a slight slope which I find ergonomic for painting. But there are several clever ideas here – such as a wall mounted easel and the Disney themed seated easel.
I also like to have an easel with great storage and bench space. My top pick didn't have as much storage and bench space that I'd like, but it made up for it with the adjustable slope.
Good luck with your purchase!
Related Article: Best Toys and Gifts for Children with Autism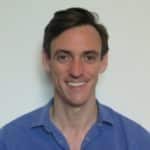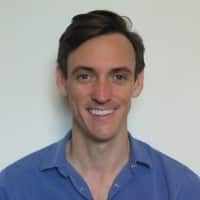 Dr. Chris Drew is the founder of the Helpful Professor. He holds a PhD in education and has published over 20 articles in scholarly journals. He is the former editor of the Journal of Learning Development in Higher Education.