About the Author:
Hi, I'm Chris Drew. I'm a teacher and professor in early childhood education. I have a PhD in Education and my area of expertise is
play-based learning
. You can find out more about me 
here
. Just to let you know: as an Amazon Associate I earn from qualifying purchases.
My Top Pick:
Emergency Services Dress Up Kit
My pick for the best dress up costumes for kids is this emergency services dress up kit. It contains nurse, doctor, firefighter and police officer kits sized for children ages 3 – 6.
Some other good dress-ups for kids that I've found include:
Emergency Services Dress up Kit
Disney Princesses Dress up Kit
Marvel Avengers Role Play Costumes
Science Explorer Dress up Kit
Chef Role Play Costume
Pirate Costume in Multiple Sizes
Wizard Dress Up Costume
Below, I'll review each, and provide pictures, of course!
My Top 3
Quick Overview
My Rating
Emergency Services Dress up Kit
Get this one if you want to inspire your little one to be an everyday here. Should fit children aged 3 – 6. Some benefits include:
1) Role Play: Encourage children to act out different professions.
2) Child's Choice: Your child can choose their outfit each time they play dress ups.
8.5/10
Disney Princesses Dress up Kit
Get this one for the little princess in your life. Should fit children aged 3 – 6. Some benefits include:
Great for Girls: Not all girls love princesses, but I have one in my life and she loooves her dress ups.
Good for Three Kids: If you're throwing a princess party, this will make up three dresses.
8/10
Marvel Avengers Role Play Costumes
Get this one if your little one loves superheroes. You get Captain America, The Hulk, Black Panther and Iron man in this kit. Some benefits include:
1) Great for Superhero Lovers: Inspire your child's imagination.
2) Loose Fit Pullovers: Should fit most children ages 4 – 6.
8/10
Best Dress Up Clothes for Kids
1. Emergency Services Dress up Kit
Quick Review: Help your child see themselves as everyday heroes. This four pack has costumes for: nurses, doctors, firefighters and police officers.
I love this kit. It's the first costume kit I got for my dress ups box in my classroom. I chose it because it helps children to role play a variety of important "everyday hero" professions. These are professions that are trusted in society and that I want my students to be thinking about. We want get children to learn that firefighters, doctors and police officers are trusted strangers. They need to know what each of these professions do to make our lives better. And if we can get our young girls thinking about being a doctor, firefighter or police officer – that's even better.
Why this Kit:
Envisage yourself as a Doctor: Getting students to visualize themselves in these professions is great for them to develop dreams and aspirations.
Inspire Girls: Getting girls to see themselves as police officers and doctors is so important for girl power!
Tons of Accessories: The stethoscopes, syringes, fire extinguisher and handcuffs would cost a fair bit on their own! I love that they're included in the kit.
Four Pack: Get four different outfits in this pack.
2. Disney Princesses Dress up Kit
Quick Review: Perfect for a girl who loves princesses – especially Frozen! Three costumes in one pack.
We have a niece who just loves princesses. She can name every princess under the sun. She got this kit and wouldn't leave the house unless she was in a princess outfit. You can make four costumes, but two of them require the same skirt … so if you're planning on having them for several kids, be aware that you can only have three outfits simultaneously worn.
Why this Kit:
Perfect for a Disney Lover: Dress as your favorite Disney princess!
Cute Storage Trunk: The trunk is sparkly and bedazzled to continue the princess theme.
Fun Accessories: Also comes with stickers, bracelets, rings, a necklace and tiara.
Four Pack: Mix and match for four different Princess outfits.
3. Marvel Avengers Role Play Costumes
Quick Review: Perfect for a superhero lover. Dress as the Avengers and choose your character in this 4-pack.
This one's great for a child who loves superheroes, and especially the Marvel Avengers! You can dress as Captain America, The Hulk, Iron Man or Black Panther. It can inspire a child who loves to see themselves as the hero in the story. Watch your child run around roaring as The Hulk or holding up their shield as Captain America. Show your kids footage from the Avengers movies or cartoons to inspire them:
Why this Kit:
Dress as your Hero: An opportunity to dress up as a character that your child knows and loves.
Imaginative Play Opportunity: A great chance for children to come up with their own creative play narratives.
Fun Masks: Each character has a mask so your child can really become the character and exercise their creativity even more.
4. Science Explorer Dress up Kit
Quick Review: This one's great for inspiring your child to develop a love of learning. Become your own science explorer!
As an educator, I particularly love this kit. Your child can dress as a scientist in their lab coat, an intrepid explorer, or a gardener! I love to get my students to wear these when we conduct science experiments or when we go out into nature for a walk. The magnifying glass actually does work, so it's awesome to bring outside to see your child looking close-up at bugs and plants.
Why this Kit:
Very Flexible Sizing: As these are wrap-around coats, vests and aprons, the sizing is really forgiving. It could fit a child anywhere from 3 – 8.
Inspires a Love of Learning: Encourage your child's interest in science and exploration of the natural world.
5. Chef Role Play Costume
Quick Review: Perfect for when you're cooking or baking with your little one.
I love how this outfit turns baking and cooking into an even more interactive experience. It can inspire your little one's love of cooking and get them really excited about it. The coat is nice and big so most children between 3 and 7 should fit into it. I'd suggest using real cooking utensils rather than the plastic props that come with this outfit, though!
Why this Kit:
Wear it while Cooking: Get your child excited about cooking and baking with you by getting them this outfit. Encourage them to wear it while you bake together. A great bonding experience!
Loose Fit for Ages 3-6: Because it's a loose fitting jacket, it should fit ages 3 – 7 easily.
Respected Brand: Melissa & Doug are the premier children's toys brand on the market today.
6. Pirate Costume in Multiple Sizes
Quick Review: Great for a little one who loves Pirates of the Caribbean or other pirate themed stories. I appreciate that you can choose your size for this outfit.
The pirate outfit includes a fun pirate hat, eye patch and plastic cutlass. It of course also comes with the skull and crossbones! I would have loved this as a kid. The other really great thing about this option is that you can choose your size which is a luxury you don't get with most other dress up kits available online.
Why this Kit:
Affordable: One of the cheaper costumes available on this list so it won't break your budget!
Choose your Size: I love that it comes in a choice of three sizes so you can get the right one for your child.
7. Wizard Dress Up Costume
Quick Review: Here's one for the harry potter fans. The sizing is really flexible for this one.
Inspired by Harry Potter (but not affiliated with the franchise), there is a range of wizard dress up costumes these days, which can include the wizard coat, tie, want and even sometimes the familiar-looking round glasses of Harry! The above is one of the more popular options on Amazon, and one I particularly like. This one will likely appeal to both boys and girls. You can throw it on over the top of a simple outfit (like shirt and jeans) and you're on your way – super easy dress-ups! The other great thing about this outfit is that it's really affordable.
Why this Kit:
Flexible Sizing: One size fits most. Suitable for ages 3 – 8.
For Harry Potter Fans: Inspired by Harry Potter, but not affiliated with the brand.
Affordable: One of the more inexpensive costumes in this list, but you do only get the one outfit.
What to Look for in Dress Up Clothes for Kids
Size
Size is of course a major consideration. I've attempted to outline a size / age guide for each item above. In general, most of these outfits have been designed to fit a wide range of sizes. The guidelines are mostly that these costumes will fit age 3 – 6, or children about 3 to 4 ft tall.
Preference and Choice
Let your child choose an outfit that catches their imagination. If your child loves princesses, get them the princess kit! But as a teacher I also like to provide a range of options for your child – from all genders, occupations, and so on. I leave them all in the dress up trunk and let children pick and choose what they want to wear every time we have dress up sessions.
The Educational Benefits of Dress Ups
Dress ups is a great example of play-based learning. Here are some great educational benefits of dress ups:
Real Life Role Play
Realistic role play should be encouraged for children. One way we can help with this is to buy them dress up clothes that make them feel like they are acting out adult roles in society.
Mimicking real-life in play is a sign of cognitive development. Children will often start out by mimicking mom and dad or other people in their immediate environment. This shows that their play is emerging into a new creative stage.
As children grow older, they will branch out their realistic play scenarios. They will try on different identity formations such as 'doctor', 'teacher', 'police officer' and other realism-based play narratives.
Imaginative Play
Imaginative role play also has value for children's development. Get your children outfits that make them look like their superheroes.
Imaginative pretend play helps children see themselves as heroes in storylines and gets them developing creativity skills that are required for in their future. Children can create magical stories that allow them to think big. When children come up with these magical stories, they exercise creative parts of their brain which they'll need in the future!
Cooperative Play
It is likely that your toddler will want to play dress ups when they are still in the parallel play stage. At this play stage, they tend not to play with others but rather play in their own little world. As your child reaches about 4-5 years of age, they enter the cooperative stage of play. At this play stage, they start wanting to play with others. It is really important that we encourage cooperation during play. We can do this by getting children into outfits that support group play. For example, your children can collectively be "the Avengers" or they have assigned roles like "doctor" and "patient"
Final Thoughts
The best dress up clothes for kids and toddlers should inspire your child's imagination and encourage them to embody their characters in role play scenarios. I love mixing up my dress up costume box with a range of outfits – from professional outfits like doctor and police officer kits, to imaginative play outfits like wizards, superheroes and of course princesses.

Other ways to encourage pretend play include getting your kids inspiring art and craft kits, a painting easel, and even number and counting toys to encourage love of math.
I hope this review has helped you in your decision making – and good luck on the hunt for the perfect dress up outfit for your little one!
– Chris.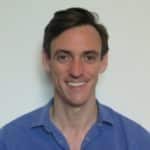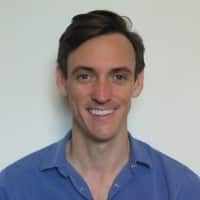 Dr. Chris Drew is the founder of the Helpful Professor. He holds a PhD in education and has published over 20 articles in scholarly journals. He is the former editor of the Journal of Learning Development in Higher Education. [Image Descriptor: Photo of Chris]