About: Hi, I'm Chris – I'm a teacher, with a PhD in Education. I teach play-based learning and child development at college. This review outlines my picks of great art supplies kits for kids. I also want to let you know that, as an Amazon Associate, I earn from qualifying purchases.
Our Top Pick: The 'My Giant Busy Box'


Check the price on Amazon.
It was a hard choice, but we picked this fun "giant busy box" as the best art and craft kit for kids. We love how it comes with many different activities for repeat craft sessions. Keep it in your cupboard for a rainy day!
The best art and craft kits for kids are:
Art Easel
Arts and Crafts Supplies Box
The 'My Giant Busy Box'
Paint your Own Unicorn
Jewelry Making Kit
Check out the rest below.
Best Art and Craft Kits for Kids
1. Art Easel
Quick Review: I love the thought that has gone into this art easel. You can adjust the height, turn it around to use a whiteboard, blackboard or paper that dispenses from the paper roll at the top.

Check the price on Amazon.
Benefits for your Child:
Builds Creativity: Encourage creativity by getting children to free draw or paint on their art easel. Provide a mix of colors for them to learn about color matching and mixing. You can easily stand paints, chalk, etc. on the table for your kids to reach.
Height Adjustable: Make sure you get a height adjustable easel like this one! It can grow with your kids.
Magnetic Games: I love that both sides are magnetic. This means you can start integrating additional games into this kit, such as buying magnetic letters for teaching your child to spell.
Comes with the Basics: It's the final touches, like the included eraser, pens, chalk paper roll and stickers that show this has been thoughtfully designed. Your child can unwrap it and use it immediately.
Things to Keep in Mind:
Ensure you get an 18 Inch Paper Roll Easel: When buying an art easel, make sure it fits an 18 inch paper roll – this one does. There are some popular versions on Amazon that only fit 15 inch paper rolls – the problem with them is that it's really hard to find 15 inch paper roll refills.
Avoid Direct Sunlight: Direct sunlight can damage the easel and ruin your fun! If you're using it outside, place it in the shade.
Related Article: 5 Best Art Easels for Kids
2. Arts and Crafts Supplies Box
Quick Review: The best value for money craft supplies pack with 1230+ supplies kept in an easy to store box.

Check the price on Amazon.
Benefits for your Child:
Amazing Value: There are so many items in this pack! There are hundreds of pipe cleaner stems of different colors and patterns, multicolor beads that fit over the pipe cleaner stems, multicolor ice cream sticks, googly eyes and more.
Creative Fun: Great for a child who loves to design their own objects, create stick-figurines, or do a lot of gluing and pasting.
Storage Box: I love that it all fits inside the storage box for easy clean up and storage.
Things to Keep in Mind:
Use your Own Glue: The glue in the pack is not terrible and you can get away with using it, but I prefer to use my own craft glue which seems to be more quick dry.
Get the 'Mega' Box: It comes in several sizes. While the 'Mega' box is a couple of dollars more, it's worth it and you'll regret not getting it. The 'large' size doesn't really have enough crafts included in it.
No Instructions: The items in this box are for unstructured arts and crafts activities to encourage creativity. There are no instructions for creating anything specific.
3. 500 Piece Jewelry Making Kit
Quick Review: A really fun activity (especially for girls) that helps develop pattern recognition, fine motor skills, and hand-eye coordination. Plus, you can wear the beads once you're done!

Check the price on Amazon.
Benefits for your Child:
Great for Girls: Girls and guys could love this – but we've certainly had a lot of girls love to make this jewelry and wear it around!
Pattern Recognition: At around 4 – 6 years of age children are developing the ability to recognize and create patterns. When I was a Kindergarten teacher we would give children beads just like these and encourage them to create patterns – in fact, it was a curriculum outcome!
Develops Fine Motor Skills: Threading the beads can be a little tricky at times – and your child will probably need your help at first. Children from around Age 4 should be able to do it with a little guided practice. But, it is a fun way to get your child working on those important fine motor and hand-eye coordination skills.
Great Storage Box: The beads are easy to store between use in an easy to carry storage box.
Things to Keep in Mind:
Swallow Hazard: Be aware that kids can easily swallow beads!
4. Studio in a Box Painting & Etching Set
Quick Review: It's the high quality of painting and coloring products that make this kit stand out. Get it for a child excited about water color or shading with pencils.

Check the price on Amazon.
Benefits for your Child:
High Quality: The paints and pencils are surprisingly good quality. I love that it comes with a water color pad for your child to jump straight into experimenting with water color paintings.
Good Variety of Art Products: You get paints plus pencils in this kit. They are 16 quality pencils of different shades to help children experiment with colors, shading styles and pressure.
Great Carry Box: I love that it all fits into a sturdy box which can be shut and carried like a briefcase – makes it easy for transporting it to and from the grandparents' place!
5. Personalized ABC Beads Jewelry Making Kit
Quick Review: This one's great for a child at that age where they're just learning to spell or older. They can create jewelry that spells out their name or make ones for their friends.

Check the price on Amazon.
Benefits for your Child:
Great for Learning to Spell: If your child is at that age where they're ready to learn to spell, this kit is a fun play-based way to teach phonics, spelling and how to read. Children can create colorful and patterned bracelets with their names, or bracelets with their friends' names!
Helps Develop Pattern Recognition: At around 4 – 6 years of age children are developing the ability to recognize and create patterns. When I was a Kindergarten teacher we would give children beads just like these and encourage them to create patterns – in fact, it was a curriculum outcome!
Good for Older Children, too: I've found this letter jewelry can be a hit for children right up into their teenage years. This might be a good pick if you have a few kids aged a few years apart because it's fun for many ages.
Things to Keep in Mind:
Swallow Hazard: Be aware that kids can easily swallow beads!
6. Rock Painting Kit
Quick Review: A fun and priceless childhood experience that all kids should have! The drawing card of the kit is the transfer designs and weatherproof paints to make this activity a breeze.

Check the price on Amazon.
Benefits for your Child:
Childhood Experience: No childhood is complete without rock painting! This kit comes with paintable rocks and all the paints you need to get the job done – before hiding the rocks around your neighborhood or in your garden!
Fun Transfer Designs: I did feel you could probably find rocks around your local area; the thing I liked about the kit was that it came with weather resistant paints and waterproof transfer designs so your child can decorate the rocks with ease.
Fine Motor Skills: If you're looking to help build your child's fine motor skills, this would be a great craft activity.
Things to Keep in Mind:
Rock Preferences: While overall there are a lot of 5-star reviews on Amazon, there are also several negative ones about the quality of the rocks. We liked the rocks that we trialed. But, if you don't like the rocks that come in the pack – maybe go on a treasure hunt and find some in nature that you like?
7. My Giant Busy Box
Quick Review: We loved this! It has 16 activities for creating puppets, dough animals, tissue art animals, and more. Great for several craft sessions day after day.

Check the price on Amazon.
Benefits for your Child:
Guided Activities: Comes with 16 different projects.
Packed with Value: I love that this isn't just a do it and you're done activity. You can pull this 'busy box' out whenever your child needs some stimulation and they can pick a new project each time. Great for grandparents who do an activity each day they visit the grand kids.
Variety: The selection of activities is quite varied, which I appreciated. One day you're doing a tissue paper animal (fun!) and the next day you're making paper bag puppets!
Magic Purple Glue: Okay, my class insists I restock the classroom with magic purple glue (that dries clear). Kids love it so much!
Things to Keep in Mind:
Instructions are Vague: While all 16 projects are displayed on the box, the instructions only display five – so pick wisely. I don't think there's anything wrong with going off script and encouraging your child to simply create what they want with the resources provided!
8. Paint your own Unicorn Kit
Quick Review: Perfect for the little girl in your life who loves unicorns.

Check the price on Amazon.
Benefits for your Child:
Fun for the Girly Girl: We have a very girly niece who we bought this for. We sat with her and painted it together and she loved every minute of it.
Practice Color Schemes: Comes with 5 'rainbow' colors that are sure to stimulate some excitement and creativity.
Fine Motor Skills: We were surprised at just how much this challenged her fine motor skills (she's 4). She had real trouble rotating the unicorn and painting every bit of it, but with some guidance we felt it inadvertently helped her coordination quite a bit. There are always great unintended learning scenarios during play-based learning!
Things to Keep in Mind:
Postage: There are other 'paint your own unicorn kits' on Amazon that have a reputation for arriving broken. This one seems to have a better reputation for postage, so I'd recommend this one over some others that you can find online.
9. Paint your own Dinosaur Kit
Quick Review: This paint your own dinosaur kit is a great alternative to the unicorn kit above – especially for the budding paleontologist.

Check the price on Amazon.
Benefits for your Child:
More Figurines: Compared to the paint your own unicorn kit, this dinosaur kit has more figurines and more value for money.
Well Packaged: The dinosaurs are contained well in the packaging, limiting their chances of breaking on delivery.
Fine Motor Skills: Like the unicorn kit above, this dinosaur one will also challenge a child's dexterity. They need to be able to rotate it and hold it with one hand while painting it with the other.
Creativity: Don't be surprised if you see some interesting colored dinosaurs coming out of this activity!
Mixing Prime Colors: Teach your child how to mix prime colors and help them learn the outcome. The more you do this, the more you can ask them to guess the color that will result from a mixture before they mix it.
The Benefits of Art and Craft for Kids
Play-Based Learning
Art and crafts are a form of play-based learning.
Learning through play has amazing benefits for children's development. It helps them with:
Creativity: A key benefit of crafts and its play-based approach is that it gets children thinking about all the possibilities for action. They can choose colors, styles, paint types, and so on. Let their imaginations run wild so they learn how to think outside the box!
Fine Motor Skills: When children use their hands to create, they are practicing and refining their fine motor skills to improve their dexterity.
Learning to Cooperate with Others: From around 3-4 years of age, children become increasingly interested in cooperative play – a form of play where they share goals and objectives with their playmates. Encourage cooperation during play to help them develop their social skills.
Following Instructions
Arts and crafts can also help children learn to follow instructions and procedures. This is a great first step toward developing their scientific minds. If you feel your child is ready to start following structured procedures, get them an art kit like the 'my giant busy box' where they can follow instructions to create puppets and tissue paper animals.
Math and Literacy Opportunities
Consider getting an art and craft kit that has counting and spelling built-in.
An example is the letter beads kit listed above. Children get exposure to letters and spelling in an fun way where they don't even realize they're learning!
Another example from the beads kit is pattern development. Identifying and creating patterns emerges during the concrete stage of child development. Help children to grapple with this skill through an enjoyable craft experience.
The Finished Product
Of course, part of the fun of arts and crafts is the product at the end! That's why I love the two jewelry craft activities on this list – your little one will be proudly running around jangling with their home-made jewelry for weeks!
Final Thoughts
I hope this review of the best art and craft kits for kids helped inspire you. If you've got a child between ages 3 and 7, you might also want to consider getting them gifts like toys that help children learn to read and STEM toys for budding scientists.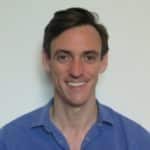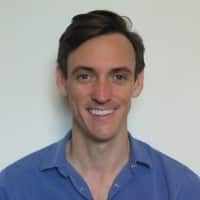 Dr. Chris Drew is the founder of the Helpful Professor. He holds a PhD in education and has published over 20 articles in scholarly journals. He is the former editor of the Journal of Learning Development in Higher Education.