Disclaimer: As an Amazon Associate I earn from qualifying purchases.
The best tote bag for female teachers is the KEHO Ultimate Teacher Bag. The best bag for male teachers is the Vashy Vintage Leather Messenger Bag.
But, there are some other great ones on the market today!
Here are the 5 best messenger and tote bags for teachers:
Best for Women – KEHO Ultimate Teacher Bag XXL
Best for Men – Vaschy Vintage Canvas Leather Messenger Bag
Best Unisex – E-Tree 17.3 inch Shoulder Bag
Honorable Mention – Zysun Tote Bag (Women)
Honorable Mention – Pursetti Teacher Bag with Pockets (Women)
Messenger and tote bags are the best way to get all your school supplies to and from your classroom. Of course, as a teacher you need to cary so much stuff every day!
They're easy to carry and can hold a ton of books and stationery for your students.
So, here are my top 5 picks!
1. Best for Women: KEHO Ultimate Teacher Bag XXL
Quick Review: This is a really functional bag that's popular for people who are looking to buy a gift for a teacher. You'll love how spacious it is for teachers wanting a simple solution for carrying supplies to and from school each day.

Check the price on Amazon.
Why I Like It:
The bag's greatest drawcard is its versatility. Whether you're carrying books, staplers, tape dispensers, chart paper … you name it, this bag will carry it!
It's also really easy to fold down for storage in a dresser, closet or the bottom drawer of your desk at work.
As someone who's prone to spilling the odd coffee, I like that it's a simple black color and can be easily thrown in the washing machine during your next wash.
The black color means it should match just about any outfit.
There are also outside and inside pockets for keeping keys, pens, markers, etc. safe from prying little hands.
Best For:
It's so versatile, any teacher can use it. It's a very popular gift for teachers.
2. Best for Men: Vaschy Vintage Canvas Leather Messenger Bag
Quick Review: A very popular messenger bag and a great look for men. It's hard to find a good looking and versatile messenger bag for men, but this one is impressive. It's also really spacious for you to transport tons of workbooks and supplies.

Check the price on Amazon.
Why I Like It:
This messenger bag says "professional – but not corporate". I think it's a great look for a male teacher who likes to look good for his job.
It's at a surprisingly affordable price point for a bag containing genuine cowhide leather. It is also pretty large – claiming to fit most 17 inch laptops (which is big, for a laptop). That laptop compartment is also well padded to protect your school laptop or tablet.
I also appreciate the mesh shoulder pad that you can adjust up and down the strap to make it much more comfortable to carry.
Lastly, I like that there are a range of zipper styles: buckle pockets, magnetic snap pockets and zipper pockets (that have an anti-theft clip on them). I found myself sorting my items by how easily I want to access them. The quick access items always go in the magnetic seal pocket.
Best For:
Male teachers looking for a trendy teacher bag. Also sold as 'unisex'.
3. Best Unisex: E-Tree 17.3 Inch Shoulder Bag
Quick Review: This is a subtle tote bag for teachers who want a simple, affordable bag that won't stand out. It comes in four neutral colors so you can customize it to your own look and feel.

Check the price on Amazon.
Why I Like It:
It's a unisex, neutral tote bag for teachers who just want something that gets the job done. The handle is very well reinforced to prevent damage over time. There is ample padding (looks like an egg carton) for your laptop to prevent any damage in transit.
There is plenty of room for you to carry books, students' papers and stationery supplies on a daily basis.
I would go for this one if your main things you carry are your laptop, lunch and odd supplies here and there. It has the feel of a laptop bag for the tech-engaged teacher. If you're a teacher who is overflowing with goods, I'd recommend a larger bag such as Numbers 1 and 2 on this list.
Best For:
Tech-engaged teachers wanting an everyday bag for carrying their laptop and personal supplies.
4. Honorable Mention: Zysun Tote Bag (Women)
Quick Review: This one's the tote bag for female teachers who don't want to sacrifice style. It has a professional feel that makes you look like you're an up-and-coming professional.
Check the price on Amazon.
Why I Like It:
It's both fashionable and practical. The bag is actually quite large on the inside.
I also like the fact that it's made of water resistant nylon so it can handle the elements if you're stuck at school on a rainy day. Work doesn't stop for the weather!
Lastly, I chose this one because it's got a sturdy design so it holds its shape better than many other tote bags that feel more like grocery bags sometimes than bags you'd be seen taking to work!
Best For:
Women and potentially head teachers given the 'professional' look.
5. Honorable Mention: Pursetti Teacher Bag with Pockets (Women)
Quick Review: I absolutely love how much this bag can carry. But even better, you can choose from 8 different designs to get one that matches your personality. Check out the link to Amazon below to see all the different designs and patterns you can choose form.
Check the price on Amazon.
Why I Like It:
It's a great shape for a bag for teachers. It has a wide base and high walls so you can fit countless workbooks and supplies inside.
I think this one would be an ideal gift for a teacher if you're trying to find something teachers would actually use on a daily basis.
The designs include flowery print, stripes, zig-zags, dots and more (there are 8 designs to choose from).
There are also 8 exterior and 5 interior pockets for you to organize your supplies into different compartments.
Best For:
All purpose bag for everyday teaching supplies.
How to Choose the Best Bag for a Teacher
1. Size
Different teachers would have different needs here. When you teach in the early years, it feels like you're always overflowing with supplies for active, engaging lessons for your children.
But when I became a professor, I downgraded to a laptop tote bag that was plenty for all of my supplies.
So, if you're a teacher overflowing with supplies, my top recommendation would be the Keho (#1 on the list) or Pursetti (#5 on the list). If you're just after a laptop style bag that'll fit the laptop and a few other personal supplies, consider the E-Tree (#3 on the list).
2. Fashion
Obviously fashion is a crucial factor in buying a tote bag that you'll carry around with you every day.
I've selected tote bags on this list that are neutral colors and blacks that you can wear with any outfit. For an everyday bag, I like to ensure it suits just about any outfit.
For men, it's tough to find a good looking tote bag (or maybe I'm just saying that because I'm a guy). I do really like the Vaschy Vintage Canvas Leather bag that's number 2 on this list – or for another men's alternative, try this one from Amazon.
Tote Bags vs. Backpacks vs. Rolling Carts
Teachers could also consider other types of carry bags such as backpacks and rolling carts.
Backpacks for teachers can be really good for you if you want a balanced load which is better for the spine. You'll often find you can get some really big backpacks as well that can hold a ton of books and supplies.
Teacher rolling carts are great if you're moving super heavy items to and from school. In fact, I have a rolling cart as well as a tote bag. The rolling cart comes out when it's time for me to lug 26 workbooks home on a weekend for grading (and for stocking the classroom at the beginning of the year).
Tote bags, on the other hand, are quite fashionable and versatile. I find most teachers actually go for the tote bag option as it's such a handy way to carry around supplies.
You Might Also Like:
Final Thoughts
Tote bags for teachers are great gifts, if you're looking for a gift for your student's teacher.
If you're a teacher yourself, of course you know a good versatile bag is an essential for you. We have so many supplies to carry to and from work that we need a bag that's going to be a sturdy aide every day of the week.
If you're not sold on a tote or messenger bag, consider some other options such as backpacks for teachers or rolling carts for teachers.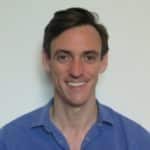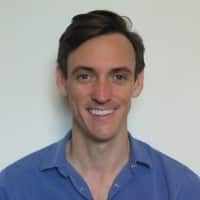 Dr. Chris Drew is the founder of the Helpful Professor. He holds a PhD in education and has published over 20 articles in scholarly journals. He is the former editor of the Journal of Learning Development in Higher Education. [Image Descriptor: Photo of Chris]