There are multiple Montessori Schools in Austin, including preschools for children below school age, and several Montessori Academies for middle school children up to Age 15.
The schools and preschools are spread around Austin, including in Allandale, Northwood, Travis Heights and Westgate, so there's likely a school near you. I've listed each school's neighborhood or Suburb in the menu below.
Featured: A School Among Nature
Parkside Community Montessori School is situated on a 12 Acre campus with plenty of space for children to play and learn in a natural setting.
They're Listed #3 Below
Featured: A Montessori School for Children up to 15 Years
Austin Montessori School is one of the rare Montessori schools that provides tuition in a Montessori environment right up to 15 years of age.
They're Listed #1 Below
Disclaimer: We provide directory listings only based on publicly available data and do not offer guarantees, endorsements, or reviews of the schools listed below. They are listed in no particular order. In the listings below, we offer links to reviews for you to conduct further research for your needs.
Montessori Schools in Austin Texas
1. Austin Montessori School
Austin Montessori School was established in 1967 by Donna Pesoli, along with the help of her family. The school is the biggest and longest-running Montessori school in the Austin area. The school is dedicated to the Montessori way of doing things, and the ultimate mission of achieving world peace through the development of good students and human development in general.
The school caters to students right from infancy all the way through to 15 years old. Their goal is to guide the children along their developmental path in a way that leads to them remaining true to their nature. They believe that each child should become a well-rounded human being that is sensitive to the needs of others.
2. Mariposa Montessori School
Established in 2007, the Mariposa Montessori School is the only American Montessori Society Accredited member in Austin. The school is thriving and boasts a student count of more than 170 children. The school caters to children from 8 weeks through to 12 years old.
They're dedicated to the authentic Montessori education style. The belief that everyone should be treated with respect is central to their teachings. Students are supported and nurtured in an inviting and friendly environment where they can be true to who they are while developing a sense of independence.
All of the classrooms employ American Montessori Society trained teaching staff to ensure quality Montessori education. The school doesn't discriminate against any race, sex, color, or ethnic identity in regard to hiring or admissions.
Read Also: 11 Top Montessori Schools In San Diego
3. Parkside Community Montessori School
The Parkside Community Montessori School was established in 1991 by teachers Joe and Claire Bruno, along with Eduardo Longoria and Mary Ann Justman. The school is situated on a 12-acre campus in Southwest Austin. The area has a beautiful landscape with hundreds of trees for the kids to play in.
There's also a creek that winds through the trees along with a vast variety of plant life. A large portion of the campus is undeveloped intentionally in order to keep its natural beauty intact, it's also a great way to help the children establish a connection to the surrounding nature.
This Montessori School caters to students aged 3 to 12 years old. The school keeps true to the Montessori teaching methods in order to cultivate a rich social and academic environment for the kids.
4. Northwest Montessori House of Children
Northwest Montessori House of Children caters to children from 18 months old through to 6 years old. True to the Montessori approach to teaching, students are encouraged to learn through hands-on experiences and are able to move at their own pace according to their own particular needs.
The classrooms are kitted out with the latest in Montessori teaching resources and tools, and there is a playground that provides shade as well as a place for the children to play.
The school was established in 1984 by Ms. Shireen De Silva. In total, the school has four campuses each with a dedicated staff of teachers who have extensive training in the Montessori method.
Read Also: 14 Top Montessori Schools In Houston
5. North Austin Montessori School
The North Austin Montessori school offers programs for students from 12 months old through to 7 years old. For the convenience of parents, the school is open all year round. There are full day as well as part day options for the whole age range that is catered for. The school has mixed-age classrooms which are designed to encourage a community environment within the classes and the school overall.
The children at this school will receive learning materials that are developmentally suited to their individual needs. The way the classrooms are prepared is to encourage an academic experience that's stimulating to the children's curiosity. It is through this method that they aim to achieve a life-long passion for learning. There are various activities for the children to take part in including foreign languages, gardening, yoga, and art.
Related Article: 20 Charter Schools Pros And Cons
6. Arbor Montessori Academy
The Arbor Montessori Academy caters to students from 12 months to 7 years old. The school is open all throughout the year and has multiple different activities available to students. Some of the activities available at the Arbor Montessori Academy include cooking, art, language, and projects that focus on giving back to the community.
The school stays true to the Montessori methodology and is built upon Maria Montessori's philosophies regarding individualized attention to students. The school aims to create an experience where each student can progress at their own rate.
7. International Montessori House Of Children
The International Montessori House of Children caters to toddlers, primary school, and kindergarten-aged students. The school believes in the core values of Dr. Maria Montessori's methodology including honesty, respect, and care.
The school is second-generation owned and takes pride in living up to the legacy set by the founders. It was founded by Iranganie Weerasuria who taught Montessori methods all over the world before coming to Austin and founding the Internation Montessori House of Children in 1971.
The school provides genuine Montessori education in a caring and nurturing environment that allows students to flourish. The qualified teachers and staff continue to further their education in an effort to provide the best experience possible for the students.
Read Also: 17 Top Montessori Schools In Seattle
8. Bluebonnet Montessori School of Lakeway
The Bluebonnet Montessori School of Lakeway was founded in 2001. It is located on three acres of land surrounded by oaks in the picturesque countryside.
The school has highly trained Montessori-certified staff that aim to provide an excellent education to the students in an environment focused on nurturing each child's potential. The school also focuses on nature, conservation, and the development of a good global awareness.
The school offers programs for students from 3 years old to 10 years old. The ultimate goal of the Bluebonnet school is to help each child to love learning, and to develop within the student's values such as respect, integrity, and responsibility.
9. School in the Hills Montessori
The School in the Hills Montessori believes that Montessori is not just a method useful for teaching students but also a great way of life. The school aims to nurture children and lead them on an intellectual as well as emotional path. They cater to children aged from 18 months old through to 12 years old.
The school is made up of 2 campuses, the campus at River Place, and the Campus at Steiner Ranch. The River Place campus is located on a 3.5-acre block of scenic nature. It has large classrooms with great views out the windows. There are also outdoor workspaces that bring into view the Austin Hill countryside.
The campus at Steiner Ranch is located in the hills of Austin. It is not only an educational setting but also a homely setting where students have ample places to play including a mud kitchen and a playhouse. There are also vegetable gardens that provide opportunities for the students to learn science. A pond located by the yard is also another scenic addition to the surroundings.
10. Athena Montessori Academy
The Athena Montessori Academy has a large campus that consists of nine classrooms. Three of the classrooms are for toddlers and six are dedicated to primary students. On the campus is a playground, as well as gardens, and work environments, there's also a big parking lot.
The school caters to children from 18 months old through to 6 years old.
The goal of the school is to provide a safe and nurturing place to play and grow while building a strong community and making socially conscious students. Athena is innovative in the way it serves not only the academic but social and emotional needs of the children. The academy was founded in 2006, and since then has grown to a large size with many students.
11. Julia's Garden Montessori School
Julia's Garden Montessori is situated on 3/4 of an acre of scenic farmland. The school is nature-based and blends a focus on life teachings along with academics. The school uses the Montessori approach in all ways to give children a safe and nurturing environment in which they can learn in a hands-on approach. The school is also focused on creating environmentally aware citizens.
The teachers at Julia's Garden are trained well in the Montessori method. The school is accredited by the AMITOT (Association Montessori Internationale Teachers of Texas) and also accredited by ICARE. The academics at this school extend all the way through elementary years and meet key milestones set by TEKS.
12. Town & Country Children's Montessori
Town and Country Montessori was founded in 1979. The school caters to children aged 3 to 6 years old, providing a nurturing and welcoming atmosphere. The methods used at this school reflect the core beliefs of the Montessori methodology providing children the ability to learn in a hands-on approach. Each child is treated uniquely and experiences a holistic Montessori environment that is suitable for the 21st century.
The school believes that by guiding and nurturing the students they will create lifelong learners and also students that are able to develop their own ideas and express their creativity. The school hopes to bring each child to their maximum potential.
13. Cedars Montessori School
Cedars Montessori School was established in 1974. The school is situated on a 16-acre plot of land with thriving plant life. The outdoor aspect is very important at Cedars Montessori School, as a core part of their goal is to aid students in developing a respect for nature and the outdoors. This is done by recognizing the unique strengths of the students so they're confidently able to succeed in life.
The school caters to children from 3 to 12 years old. The school is made up of 3 primary classrooms, 2 elementary classrooms, and an upper elementary classroom. There's a garden and animals for the children to interact with which gives them an opportunity to develop a sense of responsibility.
Conclusion
Montessori education is a great alternative education perspective for parents who find contemporary schools to be outdated and insufficient for their own children.
If you want a school that focuses on play-based learning and child self-discovery, Montessori might be a great choice for you.
And while Montessori generally focuses on preschool and early years, fortunately there are also Montessori schools in Austin that offer Montessori instruction right up to Age 15.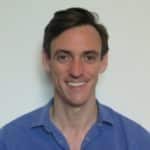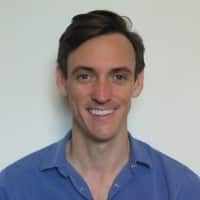 Dr. Chris Drew is the founder of the Helpful Professor. He holds a PhD in education and has published over 20 articles in scholarly journals. He is the former editor of the Journal of Learning Development in Higher Education.