An academic achievement is any recognized success you may have achieved in an educational context, that you might be able to present on a resume or scholarship application as evidence of your academic skills and unique academic strengths.
When presenting academic achievements, it's often the case that prestige is the most important feature. Academic institutions are very hierarchical, where awards of degrees and scholarships tend to be tiered based upon how exclusive the achievement was, and how prestigious an institution it comes from.
Nevertheless, any achievement can be presented as positive and worthy of demonstrating your academic skillset, and might give you a leg-up when interviewing for a new job. For example, oftentimes, it's best to present a relevant achievement over and above a prestigious one.
Below are some examples of academic achievements that you could present on a resume, scholarship application, etc.
Academic Achievement Examples
Examples for Undergraduates and Below
1. Your School Grades
For those of you just starting out, one thing you can do is reflect back on your grades as a student in high school (for the Brits among us, your A-Levels work, or for the Americans, your AP grades).
If you got great grades in certain subjects that are highly relevant to the position you're applying for, highlight how those subjects are your strengths, and that objective tests have demonstrated this.
2. Winning a Scholarship
Winning a scholarship, which might be as simple as one that helped pay for your books during your undergraduate degree, or as prestigious as a Rhodes Scholarship or the Fulbright Scholarship, can demonstrate that you've been tapped as a promising student.
List your scholarships from most to least important, and include the conferring institution and cash value of the scholarship.
When interviewed about the scholarship, discuss how it demonstrates not only your promise as a scholar, but also your potential to make meaningful contributions to your field of study or society at large.
3. Receiving an Academic Award or Prize
An academic prize or award is something you receive as recognition for your achievements or successes as a student.
For example, you might receive an award or prize that demonstrates that you were toward the top of your class, or that you were tapped as a promising student.
Also consider awards and prizes that you received for entering contests, such as essay writing contests or even a science fair.
Winning an academic award can significantly boost your profile and open up further opportunities for advancement.
4. Leadership in an Academic Club or Society
Serving in a leadership role in an academic club or society demonstrates a student's commitment to extracurricular learning and their ability to lead others.
This might include roles such as President of the Debate Team, Editor of a university journal, or Chair of a student-led seminar series.
These roles require skills in team management, problem-solving, and communication – all of which are highly valuable in a professional setting.
5. Participation in a Study Abroad Program
Taking part in a study abroad program shows a willingness to step out of one's comfort zone and an ability to adapt to new environments.
This experience can also indicate language skills and a global perspective, both of which are valuable in many professional settings.
In addition, study abroad programs often involve navigating complex logistics, which can demonstrate problem-solving and organizational skills, which are all desirable for future employers.
6. Tutoring or Mentoring Experience
Serving as a tutor or mentor shows a mastery of a particular subject area, as well as a commitment to helping others succeed.
This experience can also demonstrate the ability to explain complex topics in understandable ways, patience, and a propensity for leadership.
These skills are valuable in many job settings, especially roles that require clear communication, team collaboration, and management abilities.
7. Completion of an Internship or Co-op Position
Completing an internship or co-op position during undergraduate studies is a significant achievement that can help bridge the gap between academic studies and the professional world.
These experiences provide students with an opportunity to apply their academic knowledge in a real-world setting and develop professional skills.
In addition, having this experience on a resume can make a candidate more appealing to potential employers, as it indicates that they have practical experience in their field of study.
8. Certifications
Even if you haven't been to university, you may be able to recall a time you received a certification, such as when you participated in a continuing education certification for your workplace.
Make sure it's a certification that has some academic merit, such as requiring you to sit an exam. Even better, if you can present one that comes with an officially recognized 'seal' such as a red seal for a trade, you could frame this as academic, especially if you had to go to a continuing education institution and learn theory to gain this certification.
Other Undergraduate Achievement Examples:
Class President / Class Representative
Competitions and Contests (e.g. science fair)
Extracurricular Activities (e.g. captain of a sports team)
Foreign language certifications
Leadership positions (e.g. class prefect, school captain)
Memberships (e.g. Acceptance as a member of a student group)
National / state awards
Nominations for awards
Student life participation and organization (e.g. organizing an event for a club)
Perfect attendance award
Sitting on the student council
Publications in the school newspaper
Volunteering in an academic context
Examples for Graduates
22. Earning a Degree
Achieving a university degree, whether it's an associate, bachelor's, master's, or doctorate, is a significant academic milestone.
This achievement is a testament to your intellectual acumen, as well as a wide range of soft skills such as determination, ability to self-regulate and manage your time, and your capacity to undertake rigorous study.
The degree subject can also reflect your area of expertise and align with the role you're applying for, which is often the baseline for getting that interview you're after.
When presenting your degree, mention the conferring institution and the skills you gained during your course of study. If you earned your degree with honors, be sure to mention that as well.
23. Earning a Continuing Education Certificate
Gaining a certificate through continuing education programs is another notable accomplishment. This might be a postgraduate certificate of diploma that's not as extensive as a degree, but does show your commitment to continuing professional development.
A continuing education certificate shows your commitment to lifelong learning and your eagerness to expand your knowledge and skills.
These certificates, which can range from professional development courses to specialized skill training, signal your proactive attitude and ability to adapt to evolving industry trends.
24. Completion of a Significant Capstone Project
Many degree programs require a capstone project in the final year, which is an opportunity for students to apply and showcase the knowledge and skills they have acquired throughout their studies.
This might be an embedded honors project, or a research projected wherein you had to collect empirical evidence and present a thesis.
A successfully completed capstone project that addresses a real-world problem or contributes to a specific field of study can demonstrate that you're able to engage in academic thinking and writing, think critically, and compose a thorough research project using a recognized qualitative or quantitative scientific methodology.
25. Graduation with Honors
Graduating with honors, such as summa cum laude, magna cum laude, or cum laude, is a significant academic achievement.
These Latin phrases, awarded based on grade point average or other academic criteria, are universally recognized symbols of academic excellence.
Graduating with honors shows a sustained commitment to hard work, intellectual growth, and academic success throughout one's undergraduate or graduate studies.
26. Completion of a Research Assistant Project
Working as a research assistant and successfully completing a research project displays your ability to delve into complex topics, undertake detailed analysis, and contribute to the field of knowledge.
It also indicates your skills in collaboration, problem-solving, and critical thinking.
When listing this accomplishment, provide a brief overview of the project, the methodologies used, and any significant findings or results.
If your research led to a publication or presentation at a conference, make sure to include that as well.
(Note: If you want this achievement, reach out to as many professors as you can and see if they have upcoming RA positions available. Often, you'll find there are a lot of professors wanting an RA but not actively putting out job postings for one.)
Examples for Postgraduates and Above
27. Publication in a Peer-Reviewed Journal
Academic publishing is a significant achievement, particularly in fields where knowledge is primarily disseminated through scholarly journals.
When a student or scholar publishes original research or a review article in a reputable, peer-reviewed journal, it demonstrates their ability to conduct thorough research, critically analyze data, and contribute valuable knowledge to their field.
This achievement is highly regarded in academic and professional circles as it shows a high level of expertise and commitment to advancing the discipline.
28. Research Grant Award
Receiving a research grant, especially from a reputable institution or government body, is a significant accomplishment.
Such grants are usually awarded based on the quality and potential impact of the proposed research.
Winning a research grant indicates the recipient's ability to design, propose, and possibly carry out valuable research in their field.
This accomplishment can provide the means to pursue further groundbreaking research, thereby bolstering the recipient's academic standing.
29. Successful Defense of a Doctoral Thesis
Successfully defending a doctoral thesis or dissertation is an essential achievement in the journey of an academic.
This feat signifies the completion of a comprehensive piece of original research and contributes new knowledge to a field of study.
It requires years of dedication, intensive research, and critical thinking, culminating in a rigorous defense before a committee of experts in the field.
Upon successful defense, the candidate is usually awarded a doctoral degree, marking them as an authority in their area of research.
30. Acceptance into a Top-Tier Graduate Program
Gaining acceptance into a top-tier graduate program is a significant academic achievement.
Such programs are highly competitive and selective, often choosing candidates based on their academic record, research experience, and professional potential.
Being accepted into one of these programs is recognition of a student's potential to succeed in advanced studies and make a substantial contribution to their field.
31. Presentation at a Major Conference
Being selected to present research findings at a significant academic conference is an important achievement.
These conferences gather top scholars in the field, and being chosen to present demonstrates that the research is seen as valuable and noteworthy by peers.
This accomplishment showcases the presenter's ability to contribute meaningful discourse and their potential as a thought leader in their academic field.
32. Appointment to a University Faculty Position
Being appointed to a faculty position at a university is an academic achievement that signifies a high level of expertise and recognition in one's field.
This position requires a record of successful research and teaching, and the competition is often intense.
Being chosen for a faculty role indicates that the university believes in the individual's ability to contribute to the institution's educational mission and to the advancement of knowledge in their discipline.
33. Development of a New Course or Curriculum
Designing and implementing a new course or curriculum at a university is a significant academic accomplishment.
This task requires a deep understanding of the subject matter, as well as the ability to design a structured, comprehensive, and engaging learning experience for students.
This achievement indicates a scholar's dedication to education and their ability to contribute to improving academic programs in their field.
34. Taking a Role as Course Leader
After getting my first academic position, I told the head of my school that I wanted a course leader role as soon as one came available.
I soon was offered the position of course leader for the Masters of Education course at my university. I knew that this would look great on my resume.
A course leader role demonstrates that you can be a leader in academic contexts, overseeing a course to ensure it's rigorous and up-to-date, and matches state or national certification requirements so that graduates can be recognized as having a degree required for getting a job in a specific field – in my situation, as teachers.
35. Guest Editing an Academic Journal Edition
Another academic achievement that I worked hard to receive in my first few years on the job was to become the guest editor for an edition of an academic journal.
I emailed academic journals and pitched my ideas, and I got one who came back to me – the Australasian Journal of Educational Technology. I edited the special issue on Cognitive Tools.
This achievement helped to establish me as someone who could successfully manage and oversee the blind peer review process, which subsequently got me a continuing job as a journal editor, which for me was the Journal of Learning Developers in Higher Education.
36. Citations to Your Publications
Citations to your publications can demonstrate that your research is having an impact in your academic community, and that it is contributing meaningfully to the field.
To find all the citations to your publications, go to google scholar and look up your name (or, create a google scholar account).
Here is mine:
Based on this, I can demonstrate that my research has achieved some traction, and this is of course a demonstrable achievement!
Other examples for postgraduates and above:
Sitting as a Journal Editor
Sitting as a Peer Reviewer
Writing a Book Chapter
Conclusion
Even if you don't feel you've had some academic achievements, it turns out once you've looked at the above example, you'll likely have a few achievements under your belt. If you're looking to advance yourself in an academic context, it's best to stick your neck out and actively try to obtain further achievements, such as by applying for a research assistant position or working as a peer reviewer for a journal. This (often, unfortunately, underpaid work) can help you to get another step ahead of your competition when looking for a job that requires extensive academic skills.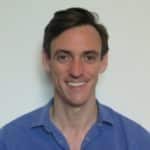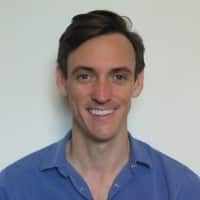 Dr. Chris Drew is the founder of the Helpful Professor. He holds a PhD in education and has published over 20 articles in scholarly journals. He is the former editor of the Journal of Learning Development in Higher Education. [Image Descriptor: Photo of Chris]